My food curiosity was piqued when I heard about Folios: malleable, low-carb, lactose and gluten-free, 100% cheese wraps.   Eventually, I received one 4-pack of each cheese: Cheddar, Jarlsberg and Parmesan. With them, in hand, I was all set to play, taste and now share my findings.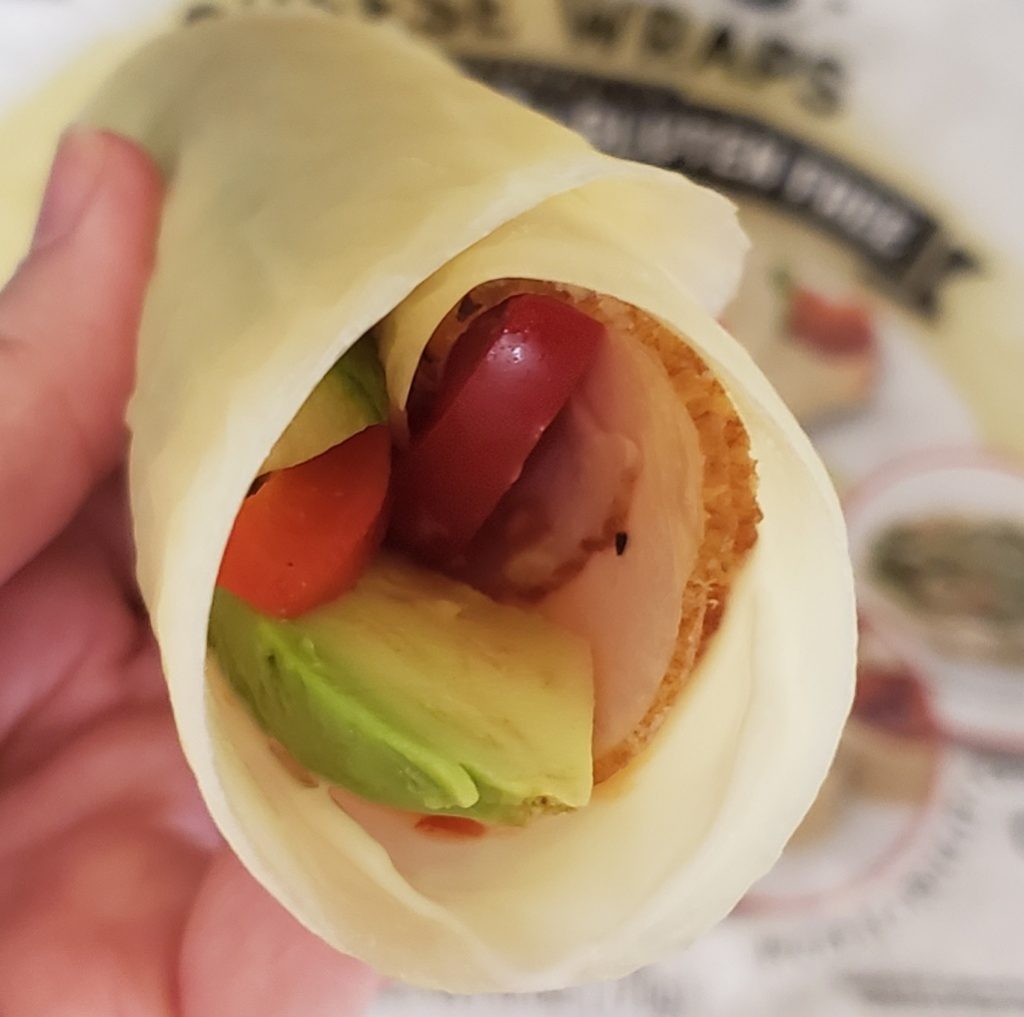 What makes them great is that they are slightly baked 100% cheese discs that one can form into a tortilla- stuffing it with whatever your imagination can come up with.  If not in a roll, how about making it a frico; lightly melted in the microwave and shaped.  The creativity is endless.  I played with all three flavors and my preference was the Jarlsberg, which lends itself to working with fruit flavors as well as savory and the Parmesan.  For some reason the Cheddar, the natural sodium level registered heavy with me.
These are healthy alternatives for those with gluten intolerance, on the keto diet or low-carb diet.  Folios have no starch, filler, added sugars or additives.  Instead of using lettuce to wrap that avocado and roasted pepper sammie the Folios are a great alternative.  In most cities, you can find them in Costco or Aldi's through their website for locations where they can be purchased states that the demand is so high that production is having a hard time keeping up.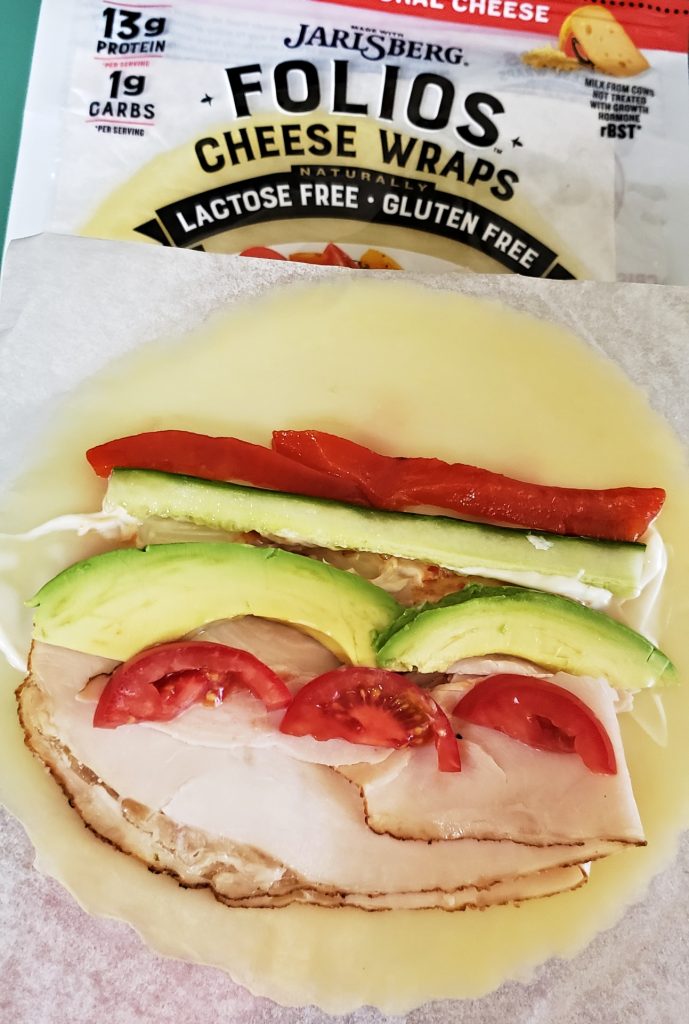 I made two wraps, the Jarlsberg Folio was the ideal foil for my roasted turkey breast, avocado, cucumber, sambal olek, and roasted pepper combo.  With the Parmesan Folio, I heated it in a hot pan for about 15 seconds and draped it over a small bowl.  I filled it with salami, turkey, tomatoes, olives, oregano, and shredded lettuce for an Italian salad.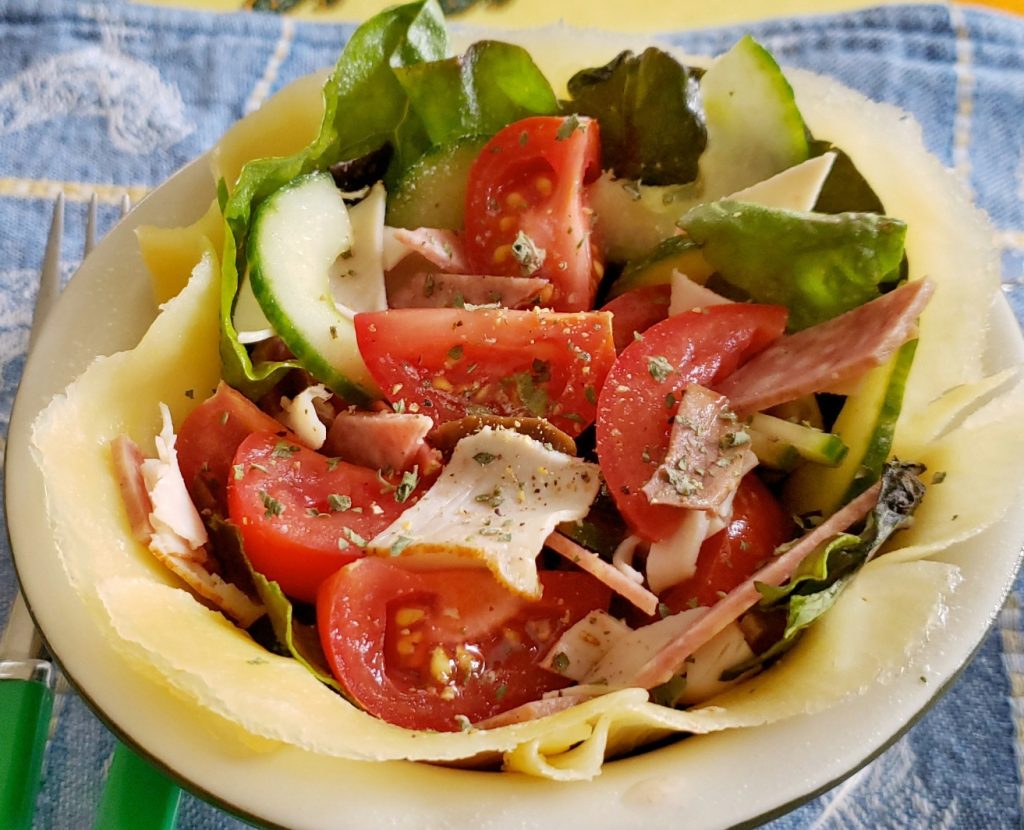 As mentioned before in other posts, I like tasting gluten-free products at various trade shows because I have numerous friends who happen to be gluten intolerant. So why not share it with you as well.
Folios Cheese Wraps www.lotitofoods.com/folios/