Rascovar: Legislators refight the Holocaust and endanger Purple Line
By Barry Rascovar
For MarylandReporter.com
It's the classic tug of war between emotion and logic, a crusade by legislators in Annapolis to enact punishment on a corporate Holocaust collaborator versus the cold reality that such a move would cost Maryland a new mass-transit line in suburban Washington.
So far, the emotion side of the human equation is winning.
Lawmakers, especially those who are Jewish, are determined to right a terrible wrong by punishing the French national railroad, SNCF, and denying it any chance of gaining lucrative transportation contracts in Maryland unless it pays reparations to American Holocaust victims.
During World War II, the French railroad was seized by the Nazi regime, placed under German military commanders and forced to help transport 76,000 Jews and others to concentration camps.
 Railworkers refused and were executed
Twenty-one hundred railroad workers who resisted or refused to assist the Nazis were executed – along with their families.
The French government pays reparations to Holocaust survivors, but only if they are French citizens or citizens of nearby countries.
SNCF pays no reparations because it is 100% owned by the French government. It is considered part of that government – similar to the U.S. Postal Service.
This tragic, 70-year-old tale of man's inhumanity to man has re-surfaced at the Annapolis State House for the second time in four years.
MARC's Saga
In 2011, the same group of lawyers pushing this year's reparations bill conducted a six-month campaign against SNCF's bid to run the state MARC commuter rail lines. This led to some of the nastiest hearings seen in the state capital. SNCF officials were verbally pummeled and abused by angry lawmakers. One hearing resembled a kangaroo court.
The net result: passage of a measure against SNCF that jeopardized federal funding for the MARC line because it illegally tainted the bidding process. Maryland got around that problem by fully funding aspects of the contract that previously had received federal dollars.
Then the state put the narrowed MARC contract out to bid. With so much negative pressure applied to the O'Malley administration, the outcome was never in doubt. SNCF lost the contract.
(Ironically, the contract winner has a tainted history, too. Its parent company in Germany made munitions for the Nazi government during World War II and employed slave labor – mostly Jews – to aid the Nazi cause and reap a large profit. No stink was ever made about that horrific situation by state lawmakers.)
Reparations bill
This year's anti-SNCF effort seeks to force SNCF to pay reparations to Holocaust victims living in the United States. The bill makes it a prerequisite for bidding on the $2.3 billion Purple Line contract. SNCF is part of a consortium that wants to bid on this public-private partnership arrangement that could be worth $6 billion over the 35-year life of the contract.
Problems with the reparations bill are numerous. Under French law, SNCF can't pay reparations, only the French government can. So the bill seeks to accomplish the impossible.
Such a bill violates international law because SNCF is part of the French government, not a private corporation. Maryland can't demand reparations from an arm of a foreign nation. That's the job of the U.S. State Department.
The bill also violates federal law by tainting the bidding process on federally funded programs. This bill clearly aims to punish SNCF by setting unrealistic barriers before the railroad can bid on the Purple Line contract.
Red-Headed Eskimo
That kind of one-company discrimination (a "red-headed Eskimo" bill in legislative lingo) is blatantly illegal under state and federal contracting law.
The state attorney general's office has declared that to be the case. So has the Federal Rail Administration. So has the Maryland Department of Transportation.
Indeed, state DOT officials told lawmakers it would be impossible to win federal funds for the Purple Line if this bill is passed and signed into law.
That's $900 million in cash, plus a $732 million low-interest federal loan, that would disappear. The Purple Line would vanish as a viable undertaking.
The bill's House sponsor, Del. Kirill Reznik of Montgomery County, says he will revise the measure to get around these problems.
Surely the lawyers who have pursued SNCF for years will come up with a different approach, but any punitive action designed to force SNCF to pay reparations will be deemed discriminatory and illegal.
Trying to rectify a 70-year-old outrage isn't realistic in this case.
The Nazis left SNCF in shambles after the war. No one profited from the transports. Besides, anyone at the railroad who had a role in the Nazi collaboration is dead or long since retired.
Today, the new SNCF is one of the world's largest and most respected transportation systems. It does a considerable amount of business with Israel, which surely would never engage in commerce with a Holocaust enabler.
It's also a big supporter of Holocaust remembrance programs and Holocaust museums. It has expressed regret and, given the historical record, asked for forgiveness for what happened.
SNCF's Atonement
The Jewish community in France long ago accepted SNCF's atonement, recognizing those who worked at the railroad during the war were forced to do so at the point of a gun.
Only the American Jewish community, egged on by lawyers, continues to target SNCF.
The Maryland Jewish community is at the head of this pack.
An SNCF subsidiary already operates Virginia's commuter rail system that terminates in Union Station.
Last year, the subsidiary won a huge contract to manage Boston's 660-mile commuter rail system – a contract that could be worth $4.3 billion over the next 12 years. In neither case did the Holocaust issue become a bone of contention.
When this controversy arose in 2011, the O'Malley administration and legislators found ways to implement the anti-SNCF bill without harming the state's interests.
Forgo the Purple Line?
That looks impossible to achieve with the 2014 reparations bill.
Unless Montgomery County legislators are willing to forgo the Purple Line, there's no way to go after SNCF without winding up on the wrong side of international law and anti-discrimination laws dealing with competitively bid contracts.
Any legislative actions that delay the bidding process for the Purple Line could result in a withdrawal of federal support. There are too many other rapid rail projects clamoring for those same federal dollars.
Negotiations are under way between France and the U.S. to hammer out a reparations deal for Holocaust victims who are American citizens. SNCF is not part of those negotiations.
But by the time that deal is sealed, we may be into 2015 or 2016 – long after the bidding on the Purple Line concludes.
In this instance, logic needs to triumph over emotion in the legislative hallways of Annapolis.
You can read other columns by Barry Rascovar at politicalmaryland.com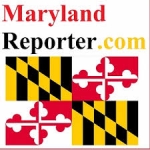 MarylandReporter.com is a daily news website produced by journalists committed to making state government as open, transparent, accountable and responsive as possible – in deed, not just in promise. We believe the people who pay for this government are entitled to have their money spent in an efficient and effective way, and that they are entitled to keep as much of their hard-earned dollars as they possibly can.