Not so special Special Prosecutor gives convicted Las Vegas pimp a sweetheart deal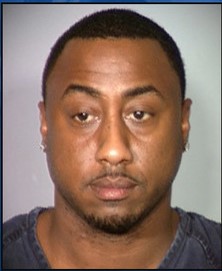 LAS VEGAS — In a story first reported by the Baltimore Post-Examiner on Sunday, Janiece Marshall, the attorney representing convicted Las Vegas pimp Ocean Fleming, confirmed on Monday that her client has accepted a plea deal based on re-negotiation of his charges that could lead to Fleming being released from prison soon.
As part of the plea deal, 20 criminal counts were dismissed, and Fleming pleaded guilty Monday to three counts; first-degree kidnapping and two counts of assault with a deadly weapon.  Sentencing is scheduled in July.  If Fleming is given credit for time served he could be released on parole.
Fleming was convicted in August 2012 of 23 criminal counts including first-degree kidnapping, pandering, living off the earnings of a prostitute and battery.  He was sentenced to life imprisonment with the possibility of parole after serving five years.
Fleming appealed his convictions and was asking for a new trial based on alleged police corruption involving some members of the Las Vegas Metropolitan Police Department and prosecutorial misconduct by the Assistant Clark County District Attorney (ADA) who prosecuted his case.
Based on the allegations of misconduct against the ADA a special prosecutor was appointed to handle Fleming's appeal for a new trial.
Fleming's attorneys alleged that former LVMPD Detective Chris Baughman and other detectives were involved in a criminal conspiracy with Jamal Rashid, known as "Mally Mall," a suspected prostitution kingpin and competitor of Flemings in the Las Vegas sex trafficking industry.
Fleming's defense attorney stated in court documents that the detectives received monthly cash payments from Rashid and in return, the police targeted rival pimps on behalf of Rashid to eliminate his competition.
Among the allegations raised by Flemings attorneys were that Baughman and Detective Al Beas were having sex with a prostitute who was the primary witness against Fleming at his trial and that ADA Elizabeth Mercer who prosecuted Fleming's case in 2012, was involved in a romantic/sexual relationship with Detective Baughman, her chief witness in the case and whom she later married.
Chris Baughman who no longer is employed by the LVMPD exercised his fifth amendment right to self-incrimination last year when he was deposed by Fleming's defense attorney.
Clark County Sheriff Joe Lombardo who runs the LVMPD told the media last year that his department was cooperating with an FBI federal corruption probe of some members of the LVMPD.  That statement though seems odd when juxtaposed with the fact that in 2017 the LVMPD hired attorneys to prevent the testimony of other detectives, both current and former, because the LVMPD believed their testimony would implicate other police officers.
The FBI to this date has not confirmed that a corruption probe is ongoing.
In 2014 the FBI raided the Las Vegas home of Jamal "Mally Mall" Rashid.  The FBI did not ask the LVMPD to accompany them on that raid, and that alone says plenty.
On Monday an evidentiary hearing was scheduled so Fleming's attorneys could question witnesses under oath, including police officers, a prosecutor, and prostitutes.
The Baltimore Post-Examiner also reported in Sunday's article that the defense had added Judge Melanie Andress-Tobiasson's name to their witness list on April 30.
On April 13, 8 News Now aired an interview with Tobiasson who raised issues of police corruption in the LVMPD vice unit.  During the interview, Tobiasson also had concerns about recent plea deals for sex traffickers that were handed out by the District Attorney's Office.
The Baltimore Post-Examiner reported that at an April 17 meeting Sheriff Joe Lombardo and Clark County District Attorney Steve Wolfson asked Chief Judge Joseph Bonaventure to remove Judge Tobiasson from hearing criminal cases, based on bias towards the police.  Bonaventure apparently did not agree with them.
When Fleming withdrew his appeal for a new trial on Monday and plead to the 3 criminal counts that ended what could have been some very compelling testimony concerning police corruption and prosecutorial misconduct.  That is if nobody would have pleaded the fifth.
Las Vegas Attorney, Adam Gill, who had been the defense attorney for another pimp in 2016, was appointed as the special prosecutor to handle the Ocean Fleming appeal.  If it couldn't get any more convoluted, the pimp that Gill defended in 2016 was Shane Valentine, reportedly an associate of Jamal Rashid, Fleming's competitor in the sex trafficking industry.
The district attorney's office had to recuse themselves from handling the Fleming case because of the allegations of prosecutorial misconduct that was raised by Fleming's defense attorney.
The Baltimore Post-Examiner was told by a source familiar with the case that Adam Gill is a very close friend of Clark County Chief Deputy District Attorney, Marc DiGiacomo.  The source said that they are best friends who golf regularly and socialize together, and that Gill was appointed the special prosecutor by the DA's office, so they could control what happened with the Ocean Fleming case, even though the DA's office had to stay off the case because of the allegations against the office.
The Baltimore Post-Examiner learned that Special Prosecutor Adam Gill had a meeting with Clark County District Attorney, Steve Wolfson and Assistant District Attorney Robert Daskas and consulted with them prior to approving the plea negotiations.
So what was the purpose of having a special prosecutor?
Why the district attorney's office whose responsibility and concerns are public safety and the prosecution of violent offenders, would want to make a deal with a violent sex trafficker who had already been convicted of 23 criminal counts and is serving time in prison, seems baffling.
Why didn't they allow Fleming's appeal to progress is the big question?
What were they afraid of, the uncovering of corruption and misconduct in the district attorney's office and the LVMPD; is that not what the criminal justice system is supposed to uncover?

Doug authored over 135 articles on the October 1, 2017 Las Vegas Massacre, more than any other single journalist in the country. He investigates stories on corruption, law enforcement and crime. Doug is a US Army Military Police Veteran, former police officer, deputy sheriff and criminal investigator. Doug spent 20 years in the hotel/casino industry as an investigator and then as Director of Security and Surveillance. He also spent a short time with the US Dept. of Homeland Security, Transportation Security Administration. In 1986 Doug was awarded Criminal Investigator of the Year by the Loudoun County Sheriff's Office in Virginia for his undercover work in narcotics enforcement. In 1992 and 1993 Doug testified in court that a sheriff's office official and the county prosecutor withheld exculpatory evidence during the 1988 trial of a man accused of the attempted murder of his wife. Doug's testimony led to a judge's decision to order the release of the man from prison in 1992 and awarded him a new trial, in which he was later acquitted. As a result of Doug breaking the police "blue wall of silence," he was fired by the county sheriff. His story was featured on Inside Edition, Current Affair and CBS News' "Street Stories with Ed Bradley". In 1992 after losing his job, at the request of the Federal Bureau of Investigation, Doug infiltrated a group of men who were plotting the kidnapping of a Dupont fortune heir and his wife. Doug has been a guest on national television and radio programs speaking on the stories he now writes as an investigative journalist.