Caretaker of The Blob a lifelong collector of movie history
The Environmental Protection Agency has tens of thousands of rules for dealing with dangerous substances – everything from acid rain, medical waste and mold, to radon gas in drinking water. But nowhere in its ever-expanding canon does the EPA proffer guidelines for containing a corrosive, alien amoeboidal entity from outer space. Luckily, memorabilia collector Wes Shank knows just what to do with such a menace.
He keeps it under lock and key in a black steel container in the depths of his cozy club basement.
This Saturday, Shank and the red silicon substance which even gave tough guy Steve McQueen the willies, will be making their annual trek to Phoenixville, Pennsylvania, for 2018 edition of Blobfest. A kitschy celebration of the 1958 sci-fi horror film, The Blob, Blobfest gives Shank and his wife Judi a chance to squire the gelatinous prop around Phoenixville.
Sometimes, in style!
"A few years ago, I got a call, asking if I could bring the Blob to Phoenixville for a parade," explained Wes.
"When we arrived, there was a huge Cadillac convertible awaiting us. I thought, 'This is a bit much,' but we got into the backseat and waved for the Blob as we were driven through town. Finally, I asked about the car and was told we were actually the backup plan for the parade. The car had originally been rented for Gov. Rendell, who at the last minute couldn't make it."
Wes said he started collecting in earnest around 1960. "I was into comics in those days, and I'd stop by the newsstand to get the latest issue of Superman. One time, I came across a magazine called Famous Monsters of Filmland. I ended up buying it, and I got hooked immediately.
"The magazine had classified ads for things like movie posters. I had an empty space here or there on my walls, so I sent away for some of the posters. And that got me started."
What were Wes's initial purchases?
"One was from a movie called You'll Find Out, which starred Boris Karloff, Bela Lugosi and Peter Lorre. The other was from a serial I had seen on TV, called SOS Coastguard, with Bela Lugosi. I still have both of those posters to this day.
"After that, I found sources for getting publicity photos from the studios, and over the years, I started collecting props and costumes."
Wes walked us around his home, pointing out favorite pieces while stopping to talk about the back-stories of some long-forgotten films. His extensive collection stretches all the way back to the silent era and is highlighted by posters from the films of the legendary fright-master: Lon Chaney. But more modern memorabilia has managed to filter its way into his aggregation – thanks in large part to clearance sales by the major studios.
"In 1970, MGM had a huge auction for 2-3 weeks, where they opened up their warehouses and auctioned off props and costumes, like the ruby slippers from The Wizard of Oz. MGM had also released one of my favorite science fiction films in 1956, called Forbidden Planet. The film was ahead of its time and gave the producers of Star Trek and Star Wars some of their ideas.
"I was able to get a few days off from work, so I flew out to California for that auction. I returned with some props from Forbidden Planet."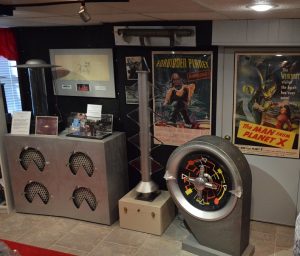 The props Wes snapped up on his west coast trip – and others from that film he has collected over time – include one of the miniature saucer-shaped spaceships, a post from the electrified force-field fence, two blasters, a crewman's uniform, an animation drawing of the Monster from the Id, and the unusual lock mechanism from the doorway to the Krell subterranean machine complex.
Wes paused at the foot of his basement stairs to show us an iconic prop he'd obtained from the 20th Century Fox movie studio auction – the Lawgiver bust from the courtroom scene in Planet of the Apes. "When I first watched that film, I thought that was the one prop I'd really like to own.
"But getting back to Famous Monsters of Filmland. They talked about all of these old movies I had never seen. This was long before VCRs – you had to wait for something to come on TV. Universal started releasing its monster films to television, so I saw those movies that way, and a local theatre was running old monster films for a Saturday matinee. Now there I was, a very tall 18-year-old, trying to scrunch down in line with a bunch of 10-year-old kids.
"One Saturday, they were showing The Blob. I'm one of those people who will sit there after the show and read the movie credits. I grew up here in the Philadelphia area, but I noticed The Blob was made by an outfit called Valley Forge Films. I thought, wait a minute – aren't all films made in Hollywood? Could there possibly be a movie studio in Valley Forge?
"When I got home, my friend Dave and I looked it up, and sure enough, Valley Forge Films was in the phonebook. They were in a town I'd never heard of, called Chester Springs, PA. We called them up and said we'd just seen The Blob and asked if we could take a tour of the studio? They said sure, so we went out there a few weeks later. The fellow who gave us the tour was the director of The Blob, Mr. Irvin S. "Shorty" Yeaworth.
"Toward the end of the tour, we were in the building where some of The Blob scenes were shot, and over in the corner was a black 5-gallon can. Mr. Yeaworth said, 'You know, the Blob's in there.' He opened up the can and showed us this red, sticky goop. It was an actual movie monster from the 50s! I was amazed that it was still around.
"Mr. Yeaworth gave Dave and I a little sample, which I kept in a jar in my room. But I kept looking at it and thinking, 'I've got to get the whole thing.' By now, I was becoming more of a preservationist, and I was afraid that at some point, the Blob was going to get tossed out with the trash. So I called and asked if he wanted to sell it? He said no, but I kept after him until he finally relented. In November of 1965, I made the purchase and brought it home."
Wes said that, at the same time he purchased the Blob, Yeaworth included a copy of the actual shooting script from the film, along with one of the miniature sets.
"The Blob is only a couple of gallons of silicone. Union Carbide made it in the 50s, but the formula has changed hands several times since then. It's not like the rubbery substance we have today. This is sixty years old and it is still pliable. In the film, it starts out in its natural state, which is clear, but as it devours its victims it turns red from their blood. The way you see the Blob now is the way it appears at the end of the movie.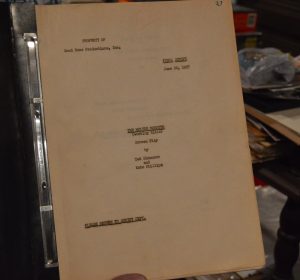 "People are surprised when they see the Blob in that 5-gallon can. They remember that, by the end of the film, the Blob is huge. But of course, in the film, they were using miniature reproductions of some of the buildings, so when you explain that to people, it all makes sense."
We asked Wes if he knew how Steve McQueen came to be cast in The Blob?
"I think I tell this story in my book, but Valley Forge Films had a sister company (Good News Productions) that made religious films. Steve was dating a girl who appeared in some of those films, so he would drive down from New York to see her working on the set. When the producers started to do casting for The Blob, they ran into Steve in New York while he was walking his dog. He asked what they were doing, and when they said they were there to do some casting for a film, Steve said he'd like to be in it. They explained they were actually looking for teen-aged actors, but Steve said, 'Heck, I'll play a teen.' So that is how 27-year old Steve McQueen became the oldest teen in that film."
Wes said he couldn't place an exact monetary value on his extensive and unique collection. "That's what insurance is for." But he said he hopes his heirs will always appreciate his nearly sixty-year collecting odyssey.
"I'm asked about selling this collection from time to time, but I just don't think I could do it. What I have here is film history, and I hope it always remains intact."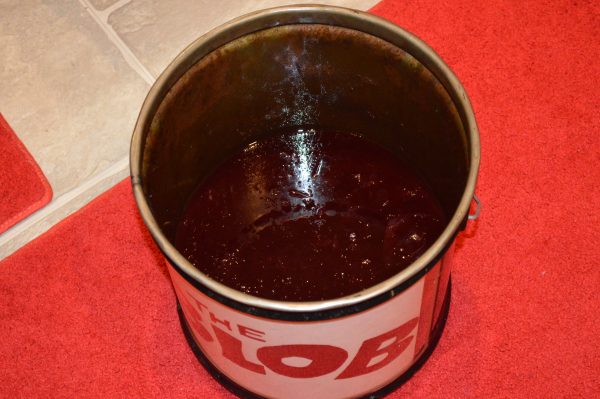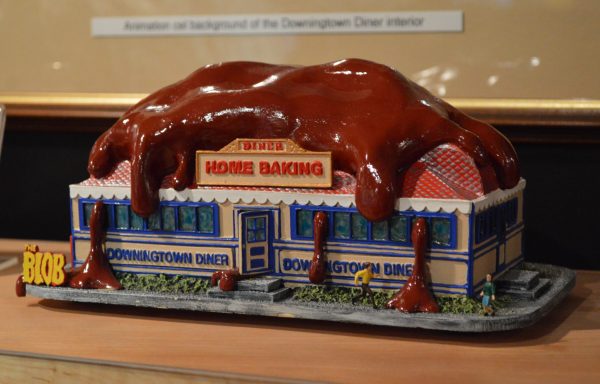 Anthony C. Hayes is an actor, author, raconteur, rapscallion and bon vivant. A one-time newsboy for the Evening Sun and professional presence at the Washington Herald, Tony's poetry, photography, humor, and prose have also been featured in Smile, Hon, You're in Baltimore!, Destination Maryland, Magic Octopus Magazine, Los Angeles Post-Examiner, Voice of Baltimore, SmartCEO, Alvarez Fiction, and Tales of Blood and Roses. If you notice that his work has been purloined, please let him know. As the Good Book says, "Thou shalt not steal."