The weather couldn't have been more cooperative on Saturday afternoon, June 15, 2019. Bright sunshine welcomed this year's Baltimore Pride Parade. It all started around 1 pm at North Charles St. and 31st Street. Some of the marchers had lined up, too, around the Baltimore Museum Drive. First in line in the parade was his Honor the Mayor, Jack Young.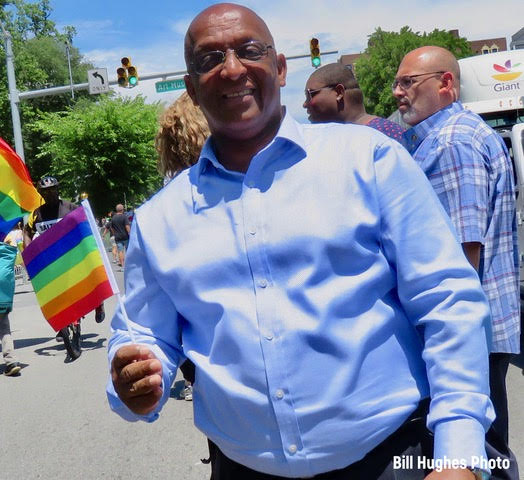 Close to him was the new Police Commissioner, Michael Harrison, along with the popular City Councilman, Bill Henry. The parade was cheered on by plenty of its fans, both sitting and standing on the sidewalks. Rep. John Sarbanes was spotted as one of the walkers. The parade headed due South to 23rd Street, (Station North), where a block party was planned for later in the day. The festival dates back to 1975. It gets bigger every year. It continues to be the largest visible event of the "SGL/LGBTQ."
More photos can be found on my Facebook page.