An end of an era: Chef Li leaves Grace Garden   
Since the news broke that Chef Li chef/owner of Grace Garden restaurant was leaving his 14-year-old restaurant, Grace Garden has been packed to the brim with devotees of his authentic Chinese cuisine.  Whereas Grace Garden will physically remain, the heart and soul has departed as Chef Li and his wife, Mei takes a respite. After that, Chef Li said, "I may go work at the casino or take a job in a restaurant other than Chinese."  Where ever he goes, there will be abundant followers.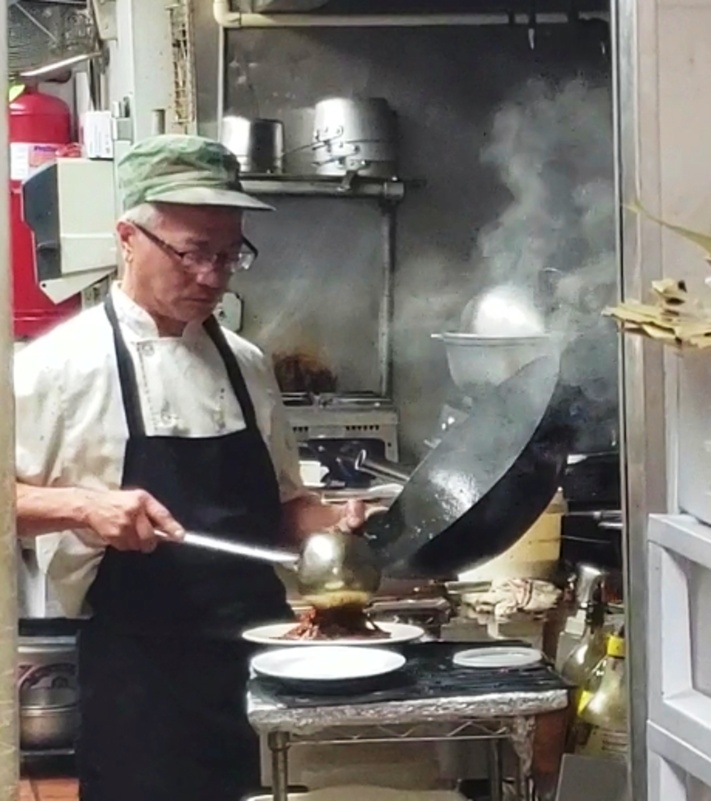 Chef Chun Keung Li started as a culinary apprentice in his native Hong Kong and by age 25 he was a chef in a renowned five-star restaurant.  He continued expanding his culinary knowledge by working under a premiere Sichuan chef here in the United States.  Initially, chef had hoped to open his own place in Towson but that fell through. He ended up in a nondescript, strip mall close to Ft. Meade.  Nothing fancy, it looked like a typical Chinese carryout.  Grace Garden did offer the Chinese-American selections so many have grown accustomed to: PuPu Trays, Moo Goo Gai Pan, Sweet and Sour Shrimp, Won Ton Soup, combo platters for lunch and dinner and more – BUT; there was an entire menu of eastern traditional Chinese Food.
It is the traditional Chinese food that garnered praise from media sources from the region.  In fact, one whole wall was covered with framed top reviews.  This is not to say the American menu is faulting it is just that the traditional Chinese cuisine overshadowed them with unique tastes, flavors and textures. Fish Noodles – fresh handmade noodles of ground fish, sautéed with Chinese sausage, mushrooms and cilantro; Sichuan Triple Treasures – beef tongue, tripe and tendon mixed with spicy Sichuan sauce, scallions and peanuts served cold; Shrimp Stuffed Mini Octopus – mini octopus stuffed with minced shrimp, steamed and topped with chef's special X.O. sauce or Smoked Tea Duck, any one of these along with many other authentic dishes were prepared to perfection by Chef Li.
It was through Charm City Chowhounds that I initially learned of Grace Gardens and my first experience was sharing a table of 10 for a special Chinese New Year's banquet.  It seems only apropos that my final meal at Grace Garden should be with the Charm City Chowhounds – just 10 seats, for another banquet by Chef Li the night before he and his wife end their stay at Grace Garden.  There have been many meals in between these dates with large or small groups; friends and family – all were remarkable.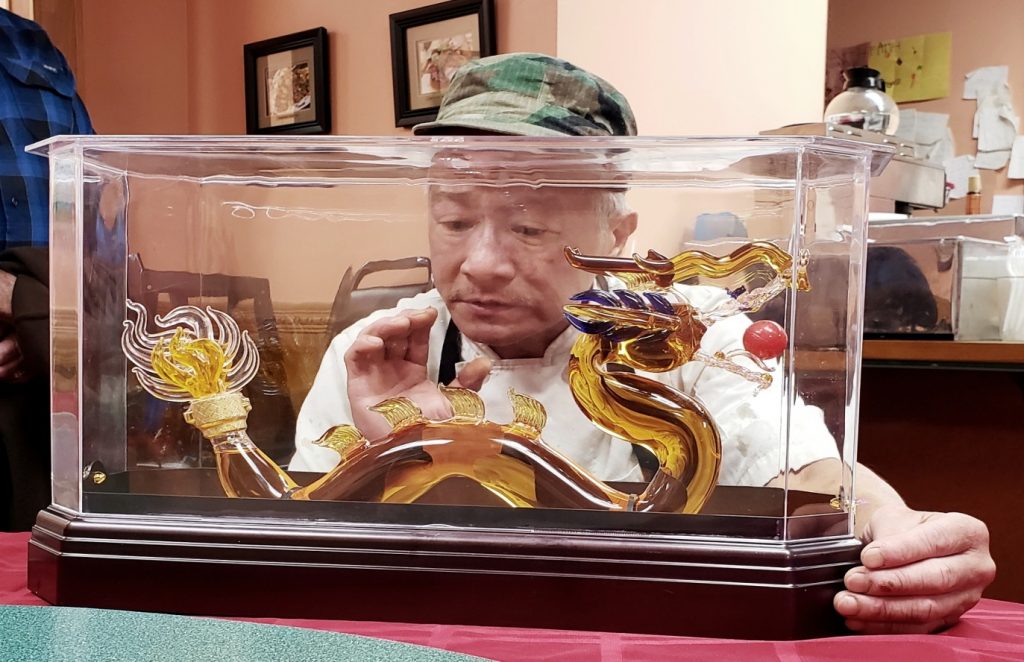 It was a very emotional night for Chef Li as his devoted fans from Charm City Chowhounds brought him parting gifts and well wishes.  He was overwhelmed with the love and he returned it in the only way he knew how with his food, a banquet of 10 dishes – with special creations not on the menu: Smothered Ribeye Steak, Lobster and Lotus Leaf Steamed Flounder with Rice Powder and Fish Skeleton.  There were hugs and some tears as the dedicated dining crew from Charm City Chowhounds said their sad goodbyes.  It is truly an end to Grace Garden's dining era.

For Dara Bunjon if it is food, Dara Does It, in fact, that is the name of her company which offers creative solutions for the food industry the likes of public relations, marketing, social media, cookbook compilations, food styling, culinary events, networking and freelance writing. You will now find Dara applying her broad range of culinary skills as a food stylist for television chefs/cookbook authors the likes of Steven Raichlen, Sara Moulton, Nick Malgieri, and Nathalie Dupree. Dara Bunjon lives, eats, dreams and writes about food and isn't hesitant to share her views and experiences about restaurants, culinary trends, recipes, cookbooks or even her childhood food memories. She has been on the food scene for too many years to mention. Known both in Baltimore and nationally, Dara Bunjon is a former member of Women Chefs and Restaurateurs' national public relations committee.
In the past, she has written for Style Magazine, Foodservice Monthly, Mid-Atlantic Restaurant Digest, Urbanite and other sundry publications. Since 2004 she has maintained an award-winning food-related blog called Dining Dish. She co-authored her first cookbook Yum! Tasty Recipes from Culinary Greats in association with Studio Spear. And has written Baltimore restaurant reviews for Gayot.com
Dara believes food is subjective; everyone's taste is different and she enjoys bringing you to her table to commiserate and enjoy lively discourse.
Considered one of Baltimore's food influencers, you can follow her on Twitter and Instagram @daracooks.