Vice Detective who outed Las Vegas judge transferred to Homicide
LAS VEGAS — Metropolitan Police Department  Vice Detective Justine E. Gatus was transferred to the Homicide Bureau sometime after outing Las Vegas Township Judge Melanie Andress-Tobiasson as the confidential police source who provided information about dirty cops and prostitution fronts to detectives.
Tobiasson claimed Gatus' actions are directly related to the 2016 double homicide of Sydney Land and Nehemiah Kauffman and put her life and daughter's life in jeopardy.
The Baltimore Post-Examiner attempted to reach Gatus on Saturday but was told by the LVMPD operator that Gatus was not working on Saturday and confirmed that Gatus works out of the Homicide Bureau.
Although their base pay doesn't change, homicide detectives get an increase in their salary due to overtime and call-out pay which goes toward their retirement.  The average yearly salary for LVMPD homicide detectives averages over $150,000.
Sheriff Joe Lombardo elevated Gatus to a homicide detective. She now has access to the Land/Kauffman murder case.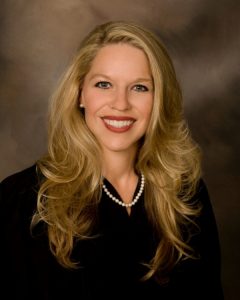 As the Baltimore Post-Examiner has reported in prior stories, Tobiasson in a May 2018 on-the-record interview said that starting in 2015 she was providing information to LVMPD Vice Detectives on a confidential basis, about after-hours unlicensed clubs that were fronts for prostitution that were frequented by under-age females and off-duty LVMPD police officers.
Tobiasson said she also told Vice about long-time Las Vegas pimp Shane Valentine and his efforts to recruit her then 16-year-old daughter into sex-trafficking.
Tobiasson said Gatus outed her at 4:30 p.m. on October 25, 2016, as the confidential police source to another LVMPD officer and his daughter who knew pimps.
Tobiasson said she was informed by Vice Detective Van Cleef that Gatus had just outed her and she told Van Cleef that Gatus intentionally did it, which put herself and her daughter's life in jeopardy.
Tobiasson said after that interview, the cop's daughter, an alleged prostitute, tweeted out that she was interviewed by Vice. Then on October 26, 2016 at 12:30 a.m. the murders of Land and Kauffman occurred. Tobiasson claimed those murders happened as a direct result of her and her daughter being outed about eight hours earlier. The judge said Land and Kauffman were not the intended targets, but her and her daughter who were meant to be killed.  She never explained why she thought that.
Kauffman was shot in the head – execution-style, while Sydney Land fought for her life prior to being fatally shot in the head. She didn't die quickly as evidenced by the crime scene photographs that the police released to Crime Watch Daily last year.
Comments
As a former criminal investigator and undercover officer, I can say without any equivocation whatsoever that for any cop to out a confidential source of information to a third party, is a cardinal sin in police work and is dealt with severely in most law enforcement agencies, except apparently by the LVMPD being Gatus was transferred to the Homicide Bureau.
I have to wonder how many other confidential sources of information and or informants have been outed by the LVMPD.
When Tobiasson told Van Cleef that what Gatus did was intentional, I would agree with Tobiasson on that.
What was Gatus' motive? Was it just incompetence or something else?
Maybe it was retaliation for the judge bringing them information because they were being paid off to protect the pimps who were running those illegal establishments?
Keep in mind that the Baltimore Post-Examiner gave the LVMPD the opportunity to comment on Tobiasson and her veracity of what she told us concerning the murders.
The LVMPD never disputed what Tobiasson said.  As such we can assume that what Tobiasson stated was, in fact, the truth and that makes for one troubling series of events in this double homicide investigation.
Then again, maybe Tobiasson failed to tell the truth, as did Van Cleef and Detective Mitchell Dosch, or is it more probable that they were all truthful and something sinister is involved with the murder investigation?
As we reported in our October 13 story, 'EXCLUSIVE: Las Vegas Metro Police text message confirms Vice Detectives outed Judge Melanie Andress-Tobiasson,' Dosch confirmed that Tobiasson was outed by Vice Detectives, an astounding revelation that only added to Tobiasson's credibility.
Then on April 27, 2018, Dosch told Connie Land, Sydney's mother, that: "So many things happened since the murder happened that I've never seen before and I had zero control over. I won't get into them, but they are well chronicled. Det. Grimmett and I are left to pick up the pieces and work toward a successful outcome despite all the "things" that have happened along to way. We are not going away."
Another astounding revelation, this time indicating that the murder investigation was botched, for reasons unknown at this time outside of the LVMPD.
Adding insult to injury, the Baltimore Post-Examiner uncovered more revelations as we reported in our October 15 story, 'Land/Kauffman Homicide: Murdered daughter's father found evidence left behind by Las Vegas Metro Police at crime scene.'   
Hey Joe, on a side note, I'm still waiting for that "Cup of Joe" conversation.  Why are you so afraid to go one-on-one with me on this Joe?  Others tell me I should stop wasting my time with you. They say I'm likely only to get a "Cup of Lies," which you and your Undersheriff Kevin McMahill have mastered.
But Joe, you know how to reach me. I'm waiting.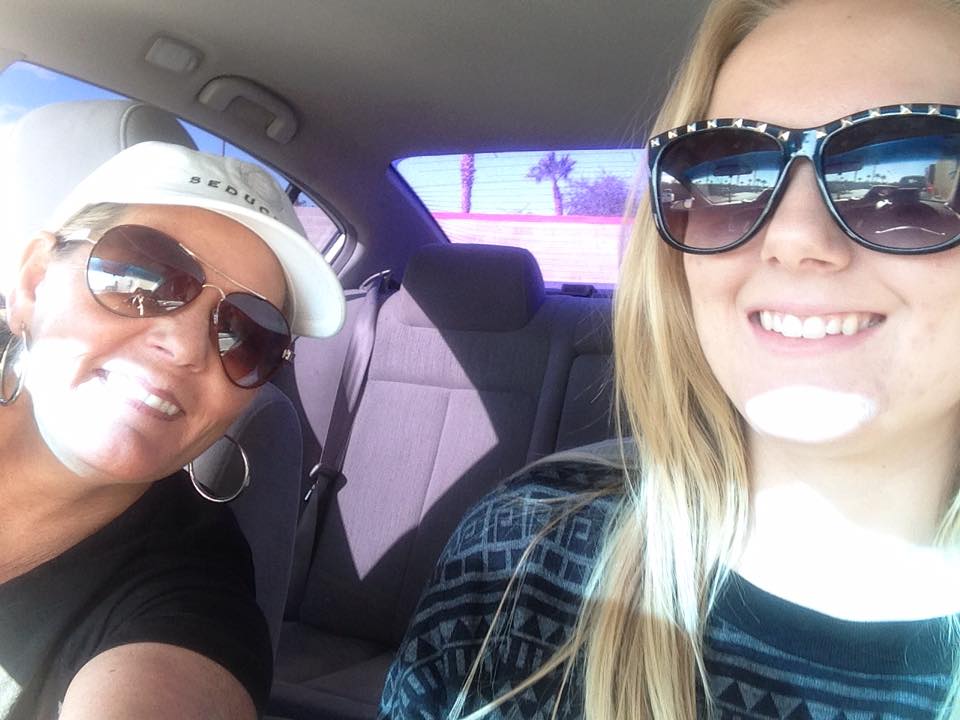 Connie Land  responds to the latest news in a letter to the Baltimore Post-Examiner
What I really wanted to say and how I feel could never be published.
I am filled with outrage and disgust time and again by the LVMPD!  This new information is not a coincidence.  Not only does it show blatant incompetence, but a calculated cover-up involving corruption and misconduct executed by the highest levels of the LVMPD.
Sheriff Lombardo and the unscrupulous in the LVMPD, you have stripped my daughter and Nehemiah of receiving the justice they rightly deserve.  Sydney was shot point blank in the face and di not die quickly.  You disrespected my daughter and my family by exploiting the crime scene photographs of her body and blood all over national television.  Only one thing in an endless list of injustices throughout the entire case.  You didn't even have the common courtesy to tell us you were airing them.  I found out by people who saw them on television.
Sheriff Lombardo and the dishonorable in the LVMPD, you have cheated me and my family of nay grieving or mourning for the loss of Sydney.  How many other cases have you intentionally ruined and other families have you victimized?
I have said from the beginning this case was ruined before the murders even happened.  Judge Melanie Tobiasson was one of the first to expose the secrets you have worked so hard to hide.  As a result, Judge Tobiasson was targeted and outed by Detective Justine Gatus and Vice Detectives in the LVMPD, which as she stated on the record. Resulted in my daughter and Nehemiah being killed. 
I have to ask, was Justine Gatus being transferred into Homicide one of those "things" that Homicide Detective Mitchell Dosch referenced in our text messages?
I would love to know all of the "things" he chronicled.
It makes me wonder if the police had any involvement in the murders.  Seems plausible, considering all that that has been reported and uncovered by Doug Poppa and the Baltimore-Post-Examiner – The only news source reporting from Las Vegas on this story.  That is crazy in and of itself.   
I have been fighting relentlessly and tirelessly for three years.  From the second she died I have been fighting for Sydney.  Fighting the LVMPD and the Clark County District Attorney's Office for the truth and receiving justice for my daughter.
A note to Sheriff Lombardo and District Attorney Steve Wolfson – You are both vile!  You are nothing but charlatans, politicians, inept in the positions you hold. You are a disgrace to the badge, the judicial system and the Clark County, Nevada community.  You continually betray the trust of those you lead, and the residents of this community who are none the wiser.
Unfortunately for all of you, I will not go away.  I will dig and claw and fight to expose and uncover the truth of who killed my girl, no matter how sinister, how high, how deep or how far back it goes.  I am not scared of any of you nor the positions you hold.  I will bring down whoever is involved in preventing my daughter from her day of justice, mark my words.
U.S. Attorney Nicholas A. Trutanich; Where are you?
When are we going to see indictments from the five-year FBI corruption probe of the LVMPD and the DA's Office and their involvement in sex-trafficking cases their public corruption?
Department of Justice in Washington D.C., where are you, we need your help in Las Vegas.
Las Vegas media where are you, you continue to remain silent?  Why?     

Doug authored over 135 articles on the October 1, 2017 Las Vegas Massacre, more than any other single journalist in the country. He investigates stories on corruption, law enforcement and crime. Doug is a US Army Military Police Veteran, former police officer, deputy sheriff and criminal investigator. Doug spent 20 years in the hotel/casino industry as an investigator and then as Director of Security and Surveillance. He also spent a short time with the US Dept. of Homeland Security, Transportation Security Administration. In 1986 Doug was awarded Criminal Investigator of the Year by the Loudoun County Sheriff's Office in Virginia for his undercover work in narcotics enforcement. In 1992 and 1993 Doug testified in court that a sheriff's office official and the county prosecutor withheld exculpatory evidence during the 1988 trial of a man accused of the attempted murder of his wife. Doug's testimony led to a judge's decision to order the release of the man from prison in 1992 and awarded him a new trial, in which he was later acquitted. As a result of Doug breaking the police "blue wall of silence," he was fired by the county sheriff. His story was featured on Inside Edition, Current Affair and CBS News' "Street Stories with Ed Bradley". In 1992 after losing his job, at the request of the Federal Bureau of Investigation, Doug infiltrated a group of men who were plotting the kidnapping of a Dupont fortune heir and his wife. Doug has been a guest on national television and radio programs speaking on the stories he now writes as an investigative journalist.