LAS VEGAS — In an exclusive interview with the Baltimore Post-Examiner on Tuesday, Steve Land, whose daughter was one of the victims in the 2016 Las Vegas unsolved Land/Kauffman double homicide, said that about three days after the murders, he found evidence that was left behind at the crime scene by the police.
Sydney Land, 21, and her boyfriend Nehemiah "Neo" Kauffman, 20, were both found murdered on October 27, 2016 in their Southwest Las Vegas apartment, both shot in the head.
Land, a firefighter, told the Baltimore Post-Examiner that about three days after the murders he went to the apartment to retrieve belongings from his daughter.  
"I went into the master bedroom where my daughters body was found according to the police and had to step over the dried pools of blood from my daughter that were still on the carpet," Land said.
"I found a paycheck stub with another guy's name on it and a jar that contained love letters from Neo's former girlfriend in the master bedroom," Land told the Baltimore Post-Examiner.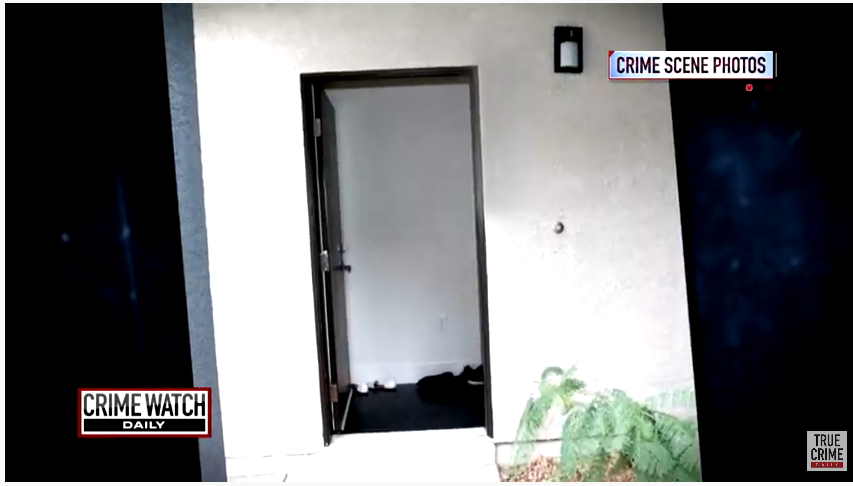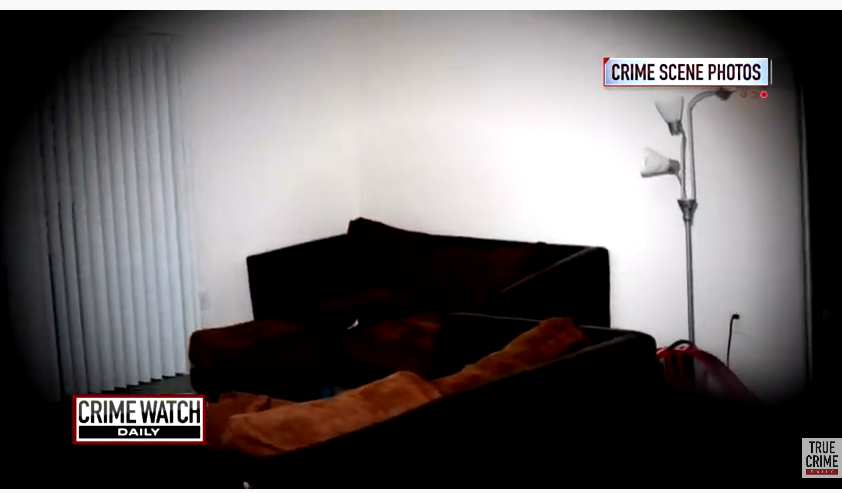 Land said he retrieved the items and placed them into an envelope and later handed the envelope over to Las Vegas Metropolitan Police Department Homicide Detective Jarrod Grimmett who he met at the cemetery on Jones Boulevard.  
Land said he told Grimmett, "It may be evidence."   
Land said that Metro Police Homicide Detectives never interviewed him or his wife Connie after the murders and the police never went to their home to search Sydney's room.  Sydney Land had only been living at the apartment with Neo since August. Sydney's name was on the lease, not Neo's. 
What is going on over at Las Vegas Metro Police Homicide?
There is no maybe about it, both of those items are crucial pieces of evidence in a criminal investigation, a double homicide no less.   
A paycheck stub with a male's name on it, not Kauffman's, found in the same master bedroom where Sydney Land's body was found. 
And then a mason jar with love letters from Kauffman's former girlfriend and none of this was collected, tagged and logged as evidence when the crime scene analyst was there.
And this was found by the father of the murdered woman. 
Shame on you Metro Police. 
Wow, what the hell is going on in this case.
It does not make one bit of difference how much evidence was at that crime scene.  All of it should have been collected. As a former criminal investigator, I have to ask what else did the police miss at the scene?
Chain of custody is out the window on what Steve Land found.
Maybe a paycheck stub that was dropped by the killer?
Love letters from a former girlfriend?
I have never heard of anything like this before in a homicide investigation.  
It makes no difference how many people may or may have not been frequenting that apartment prior to the murders, you do not leave crucial pieces of evidence behind, period.
This is a disgrace.
Land provided a floor plan of the apartment to the Baltimore Post-Examiner and noted where the police have stated where Sydney and Neo's bodies were found. 
As I have said in previous stories the police destroyed the integrity of this still unsolved double homicide when they went on the Crime Watch Daily show and released crime scene photographs and details about DNA evidence to the public on April 2018.
For more exclusive revelations about this botched up homicide investigation please read our October 13 story, 'EXCLUSIVE: Las Vegas Metro Police text message confirms Vice Detectives outed Judge Melanie Andress-Tobiasson."