Traveling is part of my everyday life
Tourists don't know where they've been, travelers don't know where they're going – Paul Theroux
Welcome to the BPE Traveler!
Traveling into the unknown might make some feel fearful, but I find it invigorating.  I can't imagine my life without travel being a huge part of it.  I was extremely fortunate to have had the opportunity to travel since I was a small child and that was certainly a great gift from my father.  I've always loved the process of planning a trip, from the research to the purchasing of tickets to packing to the drive to the airport.  Although that may sound extremely mundane to some, the entire travel process has always been fun for me.
As a child my family visited the expected family vacation spots such as Disneyworld, but we also traveled to Germany and Puerto Rico.  As I got older, I knew travel would become a part of my everyday life, but I never understood how important it would be to me.  I spent one year in England and continued to add pins to my travel map to destinations that I previously had never heard of including Tunisia, Luxembourg, and some other favorites such as Belgium, France, and once again, Germany.
Life often gets in the way of dreams and I spent several years working at jobs that I hated to pay the bills and missing what I loved dearly: Travel.  There's no one to blame, but myself because I have always said that I would work in order to be able to write, my number one passion besides travel, but somehow I was always able to derail my best intentions.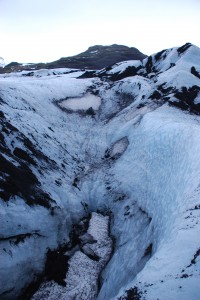 As a wife and mother I have always had to juggle various aspects of my life to feel satisfied, but when I was able to find vacations that everyone agreed upon, suddenly life changed.  Everyone was getting what they needed and vacations were enjoyable and not as stressful.  This is when I discovered cruising and we still continue to cruise at least a few times a year.  Everyone, including my teenage son, enjoys life on a cruise ship and that works for me.
Travel is an integral part of my life and I always say that I feel more alive on the road with my suitcase in hand than at any other time.  Finding new destinations that are off the beaten path is what I feel most passionate about because I prefer traveling to being a tourist.  Talking to locals, staying in an apartment vs. a hotel, and living in a neighborhood as opposed to a tourist zone allows me to imagine that for a short time, I, too, am a local.
These days I have been able to blend my love of travel with my passion for writing in my Travel Shop Girl blog and I am thrilled to do that here for the BPE Traveler  as well.  I will share with you travel tips, where to travel around the US as well as internationally, cruises, all-inclusive resorts, hotels, and so much more.  I look forward to hearing from you, the reader, and working to craft a travel blog that you find useful as you consider and plan your upcoming travels.  Most importantly, I hope to inspire you to travel the world and expand your horizons and help you on your path to becoming a traveler.
(Feature photo: Palma de Mallorca, Spain)

Marian Krueger is the Founder of the Travel Shop Girl blog, a blog that simply states, "Travel musings by a girl who loves to write and travel the world." Functioning on high-octane coffee most days, her straightforward and honest approach has resulted in a worldwide following and a desire for global domination. Connect with her on Twitter, Facebook, and Pinterest.