Take a Break at the Maryland Zoo in Baltimore
I think I have the perfect way to spend the day. At least it was for me one recent summer day. So get ready to hit the road with our first stop, the zoo, or as it is formally called, the Maryland Zoo in Baltimore.
What memories I have of this Druid Hill Park tradition. I recall as a toddler how I would love watching the big cats roam back and forth in their cage. And of course, riding the train. The zoo is a lot bigger and better now. So allow at least two hours.
As a point of history, our zoo is the third oldest in the country. It opened in 1876. I can only imagine what it was then. I do know the park was a popular destination to escape the heat. If you haven't been here for a while, and I'm betting you haven't, you must come by.
There are so many areas to explore each with their own special species of animal. I'll begin with the Penguin Coast. What cute little animals they are and I was told there are 95 of them. I also seem to recall being told it is the largest penguin colony in North America.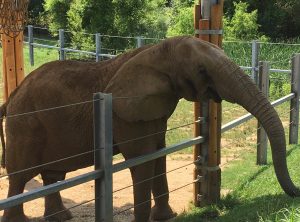 You don't have to do anything else but watch. There's even an indoor viewing area known as the Penguin Education Center. And you can take yoga classes there. Try to arrive here around feeding time.
Another area is for polar bears. My goodness, what massive creatures they are. You stand behind the glass and just watch. If you're lucky you'll see playful activity or a swim in the pool. In this area, you'll see an eagle and ravens (they were not in during my visit). To get a good view of the polar bears hop aboard the stationery tundra buggy.
In the African Journey, you'll find the big guys, lion, elephant, rhino, zebra, giraffe, cheetah, gazelle, ostrich, and more. At certain times you can feed the giraffe. They offered to let me feed the lion, but I declined.
The zoo is open 7 days from 10 to 4. Tickets are timed at half-hour intervals. Adult tickets are $22.00 and must be purchased online (marylandzoo.org). You'll enter at the main gate and the first thing you'll see are the souvenirs. Sorry but the train isn't currently running.
There are areas to get food and drink. There are also sanitizers throughout and masks aren't required but I suspect preferred. By the way, the Mansion house is still there (remember it was the birdhouse). Today it is for offices and can be rented for events.
In short, it was a treat for me to visit the zoo after a too-long absence. And if you remember that small building away from the main zoo, the reptile house, that is long closed. I hope they removed the snakes.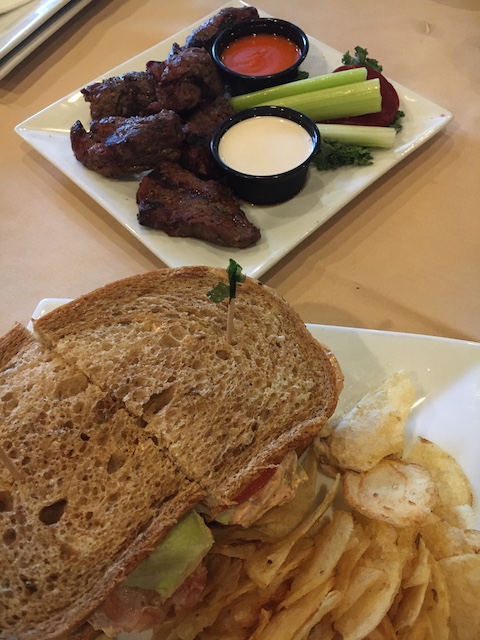 Okay, I bet you're hungry. So let's get a bite. For that, we're going to 7089 Baltimore-Annapolis Blvd, beltway exit 5, and stop at Willow. It is in the former location of Snyder's Willow Grove. Opened, after the purchase of Snyder's, by Butch Gesek in March.
Open 7 days for lunch and dinner (breakfast in late July), seating for 160, a bar, plenty of parking in Burwood Plaza, Happy Hour weekdays 3-7, carry out, entertainment to be added soon, nightly specials and with an over-friendly wait staff. I met Nick and Bonnie.
The menu goes from appetizers and salad to sandwiches, pasta, platters, seafood, pasta, and dessert. I was told I had to try either the prime rib, crab fluff, crab cake, or shrimp salad. I haven't got to all of them yet. Also a children's menu.
If you want to see the inside, meet Butch and see some food, they will soon be featured on Eddie's Corner, my YouTube Channel.
So there you have it, a perfect day in Baltimore. Next time, another perfect day.

Eddie Applefeld is a Baltimore native and a graduate of Towson University. He has been in the broadcasting profession for over 30 years. Currently he is the Promotions Director of WCBM radio. Before that, he was part of the Rouse & Company show on WQSR, host of a cable TV show called Dining Out and adjunct instructor at Towson.
His past accomplishments include being named a finalist in Baltimore Tourism's Employee of the Year Program and winner of Toastmaster's Speaker of the Year contest. He was also twice a heartthrob for the American Heart Association's gala fund raiser.