Shakemore Music Festival Makes Fun-filled Return
Union Mills, MD – The underground music scene resurfaced in Carroll County this past weekend, with the welcome in-person return of the Shakemore Festival. Originally conceived as a loving nod to alternative band Half Japanese (and its many side projects) – this two-day celebration is a playful mix of new artists and veteran performers.
Since 2007, Shakemore has brought an alternative, urbanesque sound to the rural hills of central Maryland. The first time "back under the tent" since the start of the pandemic was a raving success, with an enthusiastic crowd of about 200 in attendance.
Many of this year's festival goers reported they had attended Shakemore multiple times, including via the virtual venue that held the event together during the pandemic. Fans noted the event's growth– both in performance quality and crowd size.
Spectator Emily White, described the fest as a "100 percent judgment free zone, where artists are able to open up and be themselves. They don't have to worry about fitting into a certain category. They can just be."
"You get to see people you never see – its once a year. It's like a big family here," said artist Liz Downing. "You know you'll see everyone at Shakemore again."
Artist and long-time performer Jennifer Keith, remarked that Shakemore is a perfect place for young people to get started, noting that, "[artists] just look for some friendly, nurturing environment to play live. It's perfect for them."
This aspect, she said, brings her back time and time again. That, and the knowledge that she will "have a great day" out in the secluded arena.
"You don't even need to know how to play your instrument," said Emcee Barbara DeCesare. "It's just a good place to find what you're comfortable with and have fun."
Several of the Shakemore festival bands had started playing many years before, using anything they could to put something musical together.
"Weird Paul" Petroskey – an eight-time performer at Shakemore – started his music in 1984, with recordings on a tape recorder that he later sold to his classmates.
"As far as being a performer, it's a great environment," Petroskey said, adding he is already excited just thinking about next year.
The cast has changed somewhat through the years, but the family that is Shakemore always stays.
"You're not going to hear this (sort of music) very often", said freelance photographer, Lloyd Wolf, "When's the last time you heard a song about a hot water heater?"
Each band takes its slot to honor alternative music and their representation of what they believe it is. Petroskey's Weird Paul Rock Band, for example, featured a piece about Macaroni.
The act following Weird Paul – a duo (Liz Downing & Rupert Wondolowski) which performs by the name of Mole Suit Choir – used a Violin Bow on a Banjo accompanied by vocals, similar to that of a Tibetan choir. Downing also appeared later in the evening with a spoken word performance – another facet of the festival.
A PERFECT LOCATION
Tucked away on a far back road, the Shakemore festival is somewhat hard to find, but once you do, regulars told me, you'll always return. The seclusion of Shakemore and word of mouth atmosphere creates a secret sort of family with a bond that never breaks. They're there for good music, fun, creativity, and to reunite with those they had seen in years prior.
Just like a family reunion.
The sets were roughly 30 minutes, each with their share of headbanging, arm waving, and jumping good fun. Almost every audience member was out of their seat for crowd Favorite Edgar Allen and the Po' Boys, whose fresh and beachy sound was perfect for the summer setting.
This reaction was similar to the other acts throughout the weekend.
What started as an annual afternoon to honor Half Japanese and its side projects, has evolved into a legendary annual event.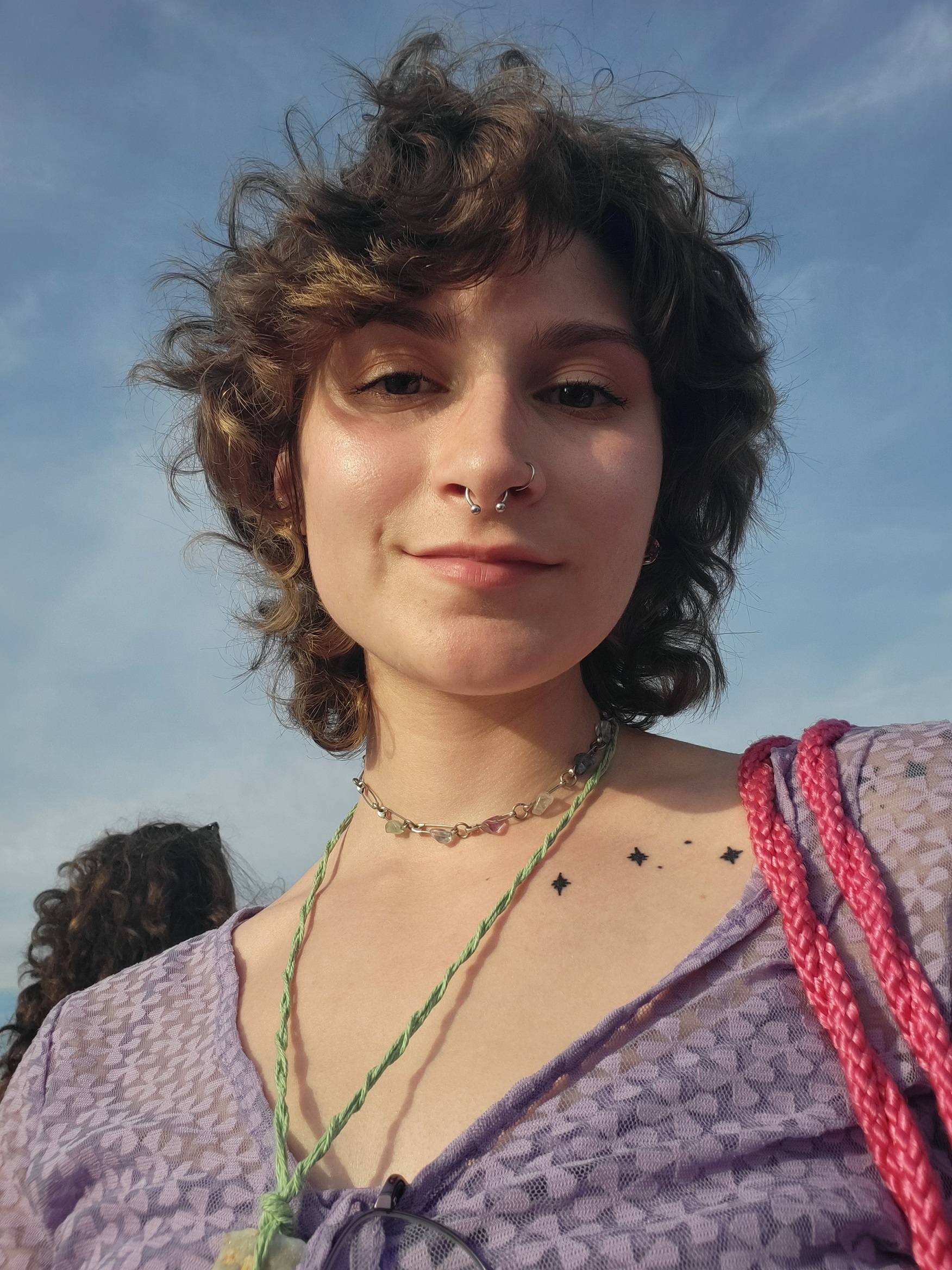 Adrianna Salkin is a poet whose work primarily focuses on love through a young persons eyes. She spent many years writing an anthology of poems that explore her teenage through young adult years as she interacts with people and the world around her. It represents her struggle to discover who she is and what she wants. Adrianna currently studies English at Towson University and intends on continuing to get her PhD in writing and literature. Previous publication can be found in 'Winter', an anthology of poems published by Poets Choice.