Nestled between the Hanover Street Bridge and Ft. McHenry on Cromwell Street in the ever expanding Port Covington neighborhood, Rye Street Tavern shines brightly, day and night. Lunch, brunch, social hour, and dinner – there is something for everyone's taste on their diverse American themed menus.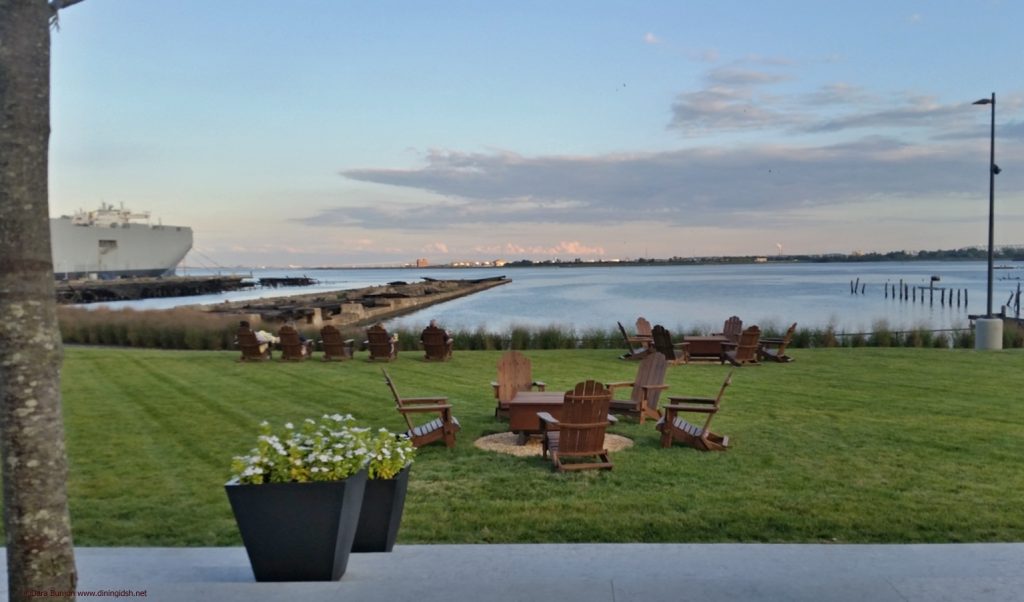 On my initial visit when they first opened, the waterfront view of the Patapsco River as the sun was setting was breathtaking. Whether from the bar or the dining rooms, that view was there for all to enjoy.   Though this is not the season to sit out on their lawn in their Adirondack chairs, they surely will be filled to capacity as well as the patio tables come the warmer months. On my recent visit, as you rounded the corner of the building from their parking lot, the area glistens with string lights, brightening the winter's night. It is located next to Sagamore Spirit Distillery whose rye whiskey celebrates the resurrection of this Maryland tradition and is the inspiration for the tavern's name.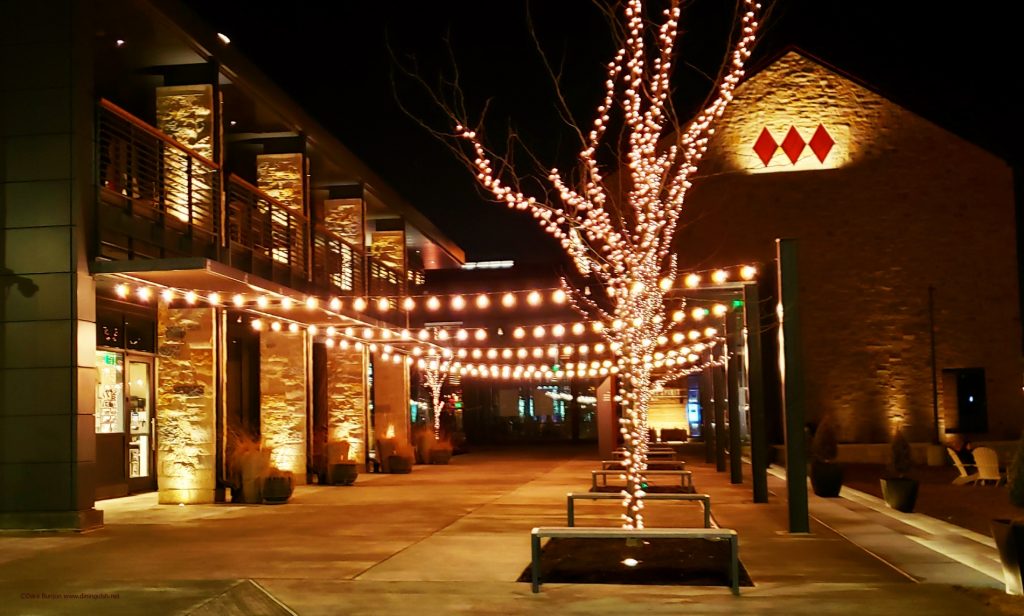 On both my visits the bar area was hopping, tables filled and each bar stool was occupied during their 4 to 6 pm social hour. My first foray to the tavern during their first week, we indulged in a couple bites at the bar along with assorted 'adult' drinks: scallops crudo and their Calvert's Farm carrots, yogurt and popped sorghum.
My recent visit allowed me the opportunity to take in Patrick Sutton's interior designs, especially the main dining room with rich earth tones, romantic lighting and for those food curious, the open kitchen where one can sit at the counter and watch the working culinary staff.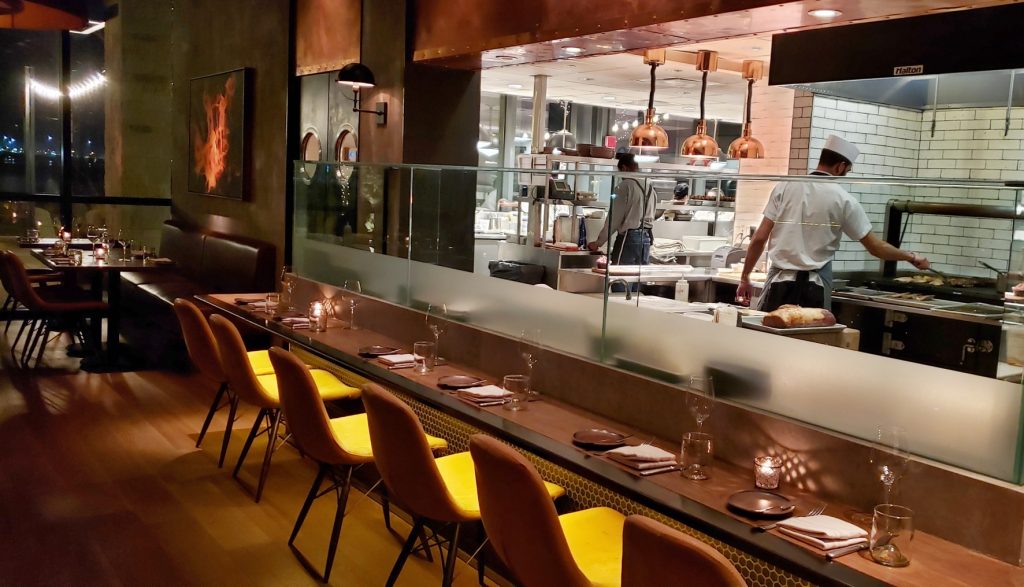 I truly was looking forward to being able to take the time to dine, not scurry off after a drink and a nosh. Rye Street Tavern is part of James Beard award-winning chef, Andrew Carmellini restaurants located in New York, Miami, Detroit and here in Baltimore along with the Rec Pier Chophouse. Chef Carmellini has two more restaurants in the works, at the New York's South Street Seaport at the Pier 17 building and the Dutch Restaurant in Nashville along with an evening-only "prime Italian chophouse."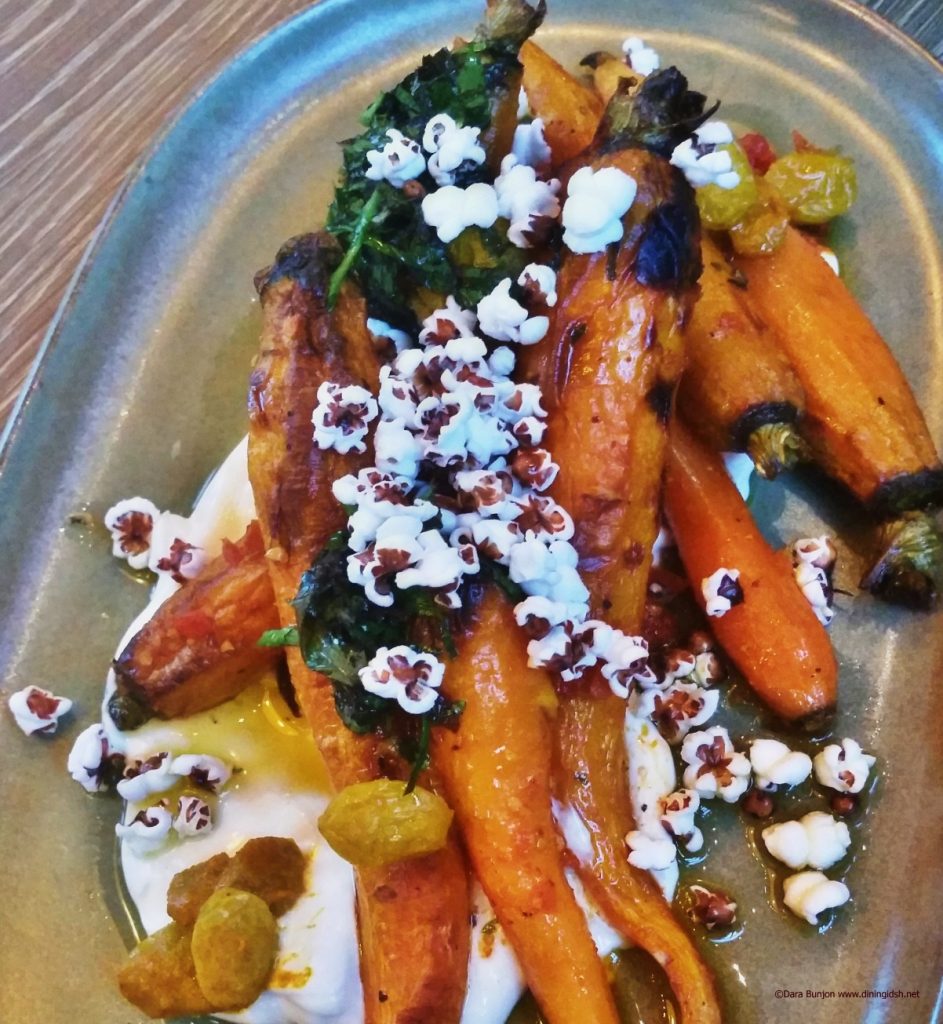 We were comfy in our well-appointed booth and I immediately started to peruse the menus. I have no food limitations though my companion had some challenges that kitchen met with aplomb. What I liked about the menu was their vast and diverse selection: appetizers, raw bar, crab bar (alternating daily selections), mains, woodfire seafood bake and Carmellini's famous fried chicken. Too many times I look at a restaurant's menu and find so little that appeals to me, this was not the case – it was hard to narrow down my dinner selection.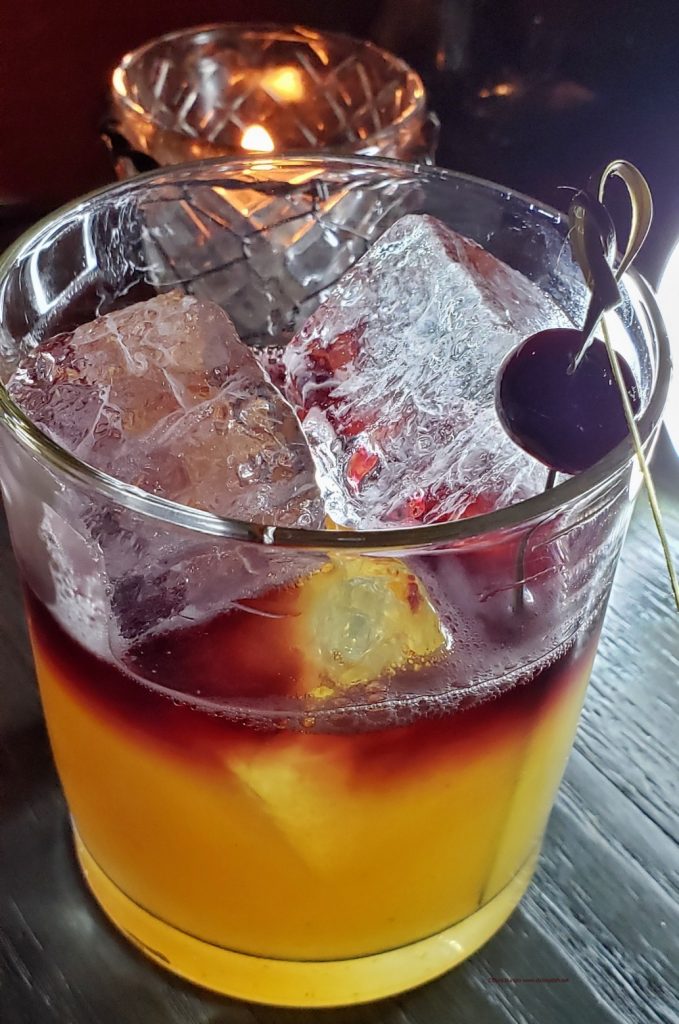 I kicked off with a Sinatra Sour…a far cry from those whiskey sours of my mother's day: bourbon, New York apple cider syrup, lemon, and a red wine float. Appetizers, what a toss-up, but I went with the Striped Bass Ceviche, a visually stunning dish with a bright yellow aji Amarillo sauce, crispy cancha (think corn nuts), watermelon radish, carrots, micro greens, and slivered hot peppers. A mixture of textures, flavors and a bit of heat from the peppers made it an ideal starter, bright and light. As complex as my appetizer was, my companion went with the steamed shrimp, perfectly cooked – not overdone, dry and not undercooked, rubbery.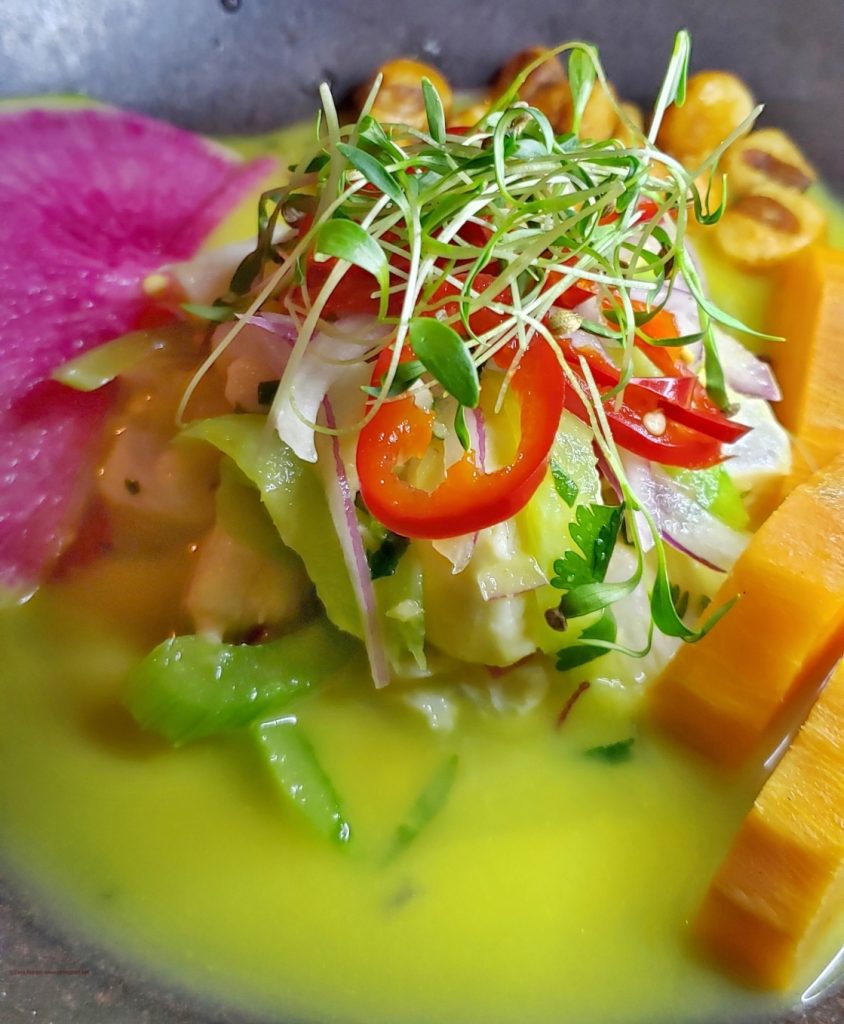 Keeping it simple for my companion, yet, so very tasty was the Juicy Lucy Burger that normally is accompanied with bacon, cheddar, caramelized onion aioli, but was trimmed down to the burger with bacon. When you are limited in what you eat, receiving a tasty burger put a smile on my friend's face. I concur, it was flavorful – I did sneak a bite.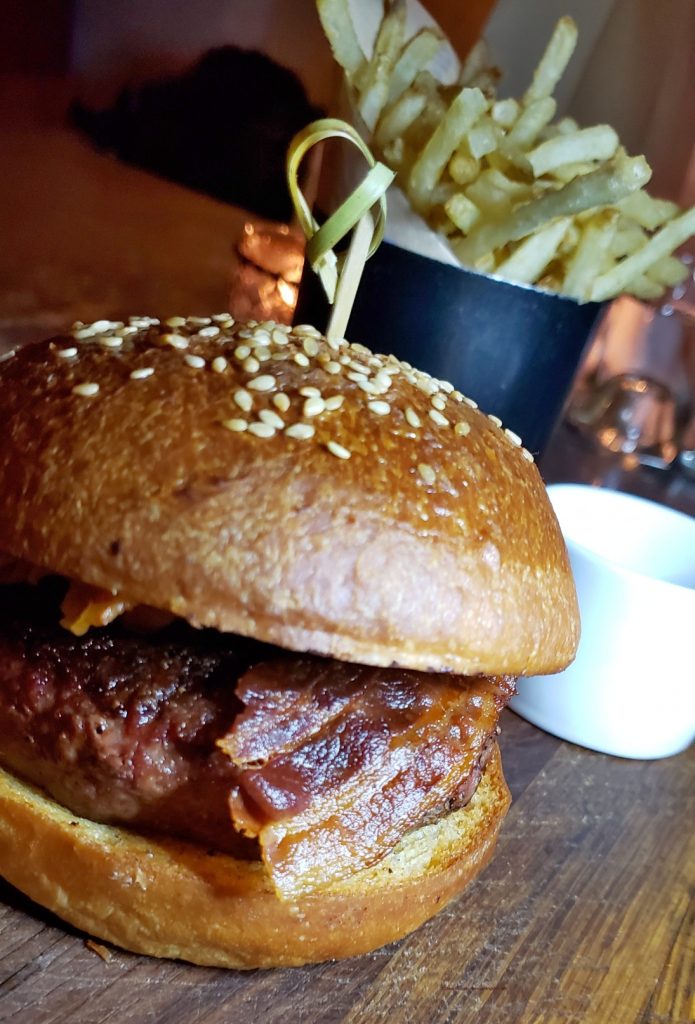 My wood-fired quails on a bed of wild rice dotted with vegetables, pomegranate seeds, was a winner for the main course; just enough richness, perfectly cooked quails, whose boneless breasts concealed roasted figs.
This is a tavern, so all types of libations abound. As an American Tavern other than French champagne, everything else is domestic – wines, mainly from the west coast and the higher proof alcohol with maybe an exception of Don Julio tequila.
Rye Street Tavern has an in-house pastry department and it is first apparent with the complimentary cornbread and red pepper flaked butter served before our appetizer course. It was time for dessert and as I looked over the tempting dessert menu, I was teetering between the coconut cake with a Maryland mule sherbet or the bake-to-order individual pineapple upside-down cake with the pineapple-lime sorbet. My companion was willing to wait the 10 to 15 minutes for the upside-down cake. If anything at all, order it just for the aroma that will permeate your table. The just-out-of-the oven dessert topped with the sweet-tart sorbet was well worth the wait.
If you like a good brew, they host a Brewer's Diner and the 4th one is just around the corner, Monday, February 25th – 4 courses matched with Flying Dog Brewery's selections for just $65.
As for service, Rye Street Tavern lives up to Carmellini's reputation of fine dining even in his less formal operations. I am especially appreciative when I'm NOT being called "you guys." This, my second visit was as a guest. The question is always, would I go back on my own dime and that is an affirmative.
Rye Street Tavern
225 E. Cromwell Street
Baltimore, MD 21230
(443) 662-8000
Social Media: @RyeStreetTavern