Podcast: Dog-bite legislation dies; pit bulls remain 'inherently dangerous'
Pit bull legislation changing liability for dog bites dies as House passes a different version of the bill and the Senate refuses to go along, reports Duane Keenan in this podcast.
The House approved a heavily amended version of the Senate bill. Afterward, we spoke with House Judiciary Committee member, Delegate Curt Anderson. The question was if the Senate would approve the changes the House made to their bill. Sen. Bobby Zirkin commented then the chair of the Judicial Proceedings Committee, Sen. Brian Frosh, D-Montgomery.
As expected, the Senate did not approve the changes the House made to the dog-bite bill, and that legislation was left to die. The Solesky court case stands- and pit-bulls remain singled out as "inherently dangerous" dogs.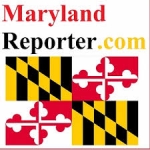 MarylandReporter.com is a daily news website produced by journalists committed to making state government as open, transparent, accountable and responsive as possible – in deed, not just in promise. We believe the people who pay for this government are entitled to have their money spent in an efficient and effective way, and that they are entitled to keep as much of their hard-earned dollars as they possibly can.