Peter Triantos Went From Being A Chicken Shop Owner To Changing The Australian Food Industry 
When Peter Triantos was sixteen years old he decided to drop out of high school and run his own race. He believes that predefined processes create predefined people, and even at an early age, he knew he had to pave his own path! Being born into a financially modest family, Peter knew he had to build his business up from scratch. At the age of twenty-one, Peter Triantos started his entrepreneurial journey by buying a run-down chicken grill bar – which went on to open five more stores. In 2007 Peter Triantos decided to move into food manufacturing, and invested three million dollars into infrastructure to shake up the condiment sauce space!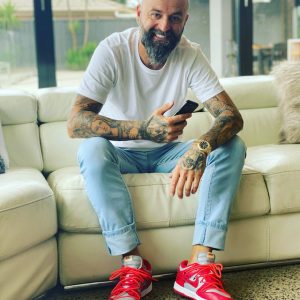 8Food is a condiment manufacturing company in Australia. At this point, it has one of the most recognized food safety measures around the world. Having all their products made in house with no external contractors. Started by Peter Triantos, 8Food now has globally giant customers all over the world, like Costco. 
When 8Food started, the big names in the market were not ready for this sort of competition, the amount of traction that Peter's new venture was gaining threatened them. This led to a price war that tested Triantos' financial strength and left him in a mess and he lost his family home. This still did not stop Peter from bouncing back, he managed to hold onto his business, change his tactics, and started servicing stores directly rather than engaging with distributors. 
Building these relationships with store owners allowed Triantos to expand further, and he went on to establish his own distribution company to manage and sell his products. This led to the formation of 8Food Group Distribution. Now both companies have a turnover of more than thirty-five million dollars and a growth rate of twenty-five percent per annum!
Maintaining a business while building a second one up is not the easiest task, and Peter Triantos has his competitive nature to credit for this. He believes that competitive people make the world go round. They are the reason we have technology, clothes, food, and progressive improvements in life. He believes that his habit of competing with himself is what has gotten him this far. Running his own race has allowed him to outrun all competitors and now he is one of the top ten condiment manufacturers in Australia!