An Evening At Beit El Zaytoun Is The Same As A Trip To Lebanon!     
Located in West London, Beit El Zaytoun has attracted food connoisseurs from all over because of the unique Mediterranian cuisine it has to offer. It was established by Ayman Assi, founder of one of the most renowned luxury concierge services, Emerald UK.  
Beit El Zaytoun means Olive House. Beit El Zaytoun pays homage to the heritage of the Mediterranean, the bread and butter of its culture is peace and friendship and is symbolized by having an Olive tree in one's yard!
As you walk through the glass doors to enter Beit El Zaytoun, you will be greeted with soft, traditional Mediterranean music, setting the mood for your meal. To add on, Beit El Zaytoun also has live music nights on the weekends. They have a band that plays beautiful Arabic music, often joined by everyone at the restaurant – creating a beautiful, homey environment.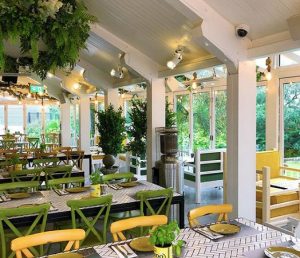 Customers can pick between sitting indoors, or in their semi-outdoor sitting area overlooking the river. Their menu has a wide variety of Lebanese options, ranging from Moutabal (Grilled eggplant puree) to authentic Manakeesh (Lebanese Pizza).  In addition to mouth-watering appetizers and outstanding entrees, Beit El Zaytoun also makes sweet things. Not to forget that there is also a terrace for shisha lovers to sit there and enjoy their shisha with a pleasant view.
It is also a common favorite spot for many celebrities and influencers including Ragheb Alama, Melhem Zein, Ayman Zbib, and many more! 
Many have described their visit to Beit El Zaytoun as authentic as a trip to Lebanon itself, which is something Assi is proud of enough to boast about on Youtube. The picturesque restaurant also boasts countless positive reviews on TripAdvisor and Zomato! Serving up to three hundred people at once, it is easily London's biggest, and most visited Lebanese restaurant. 
Beit El Zaytoun prides itself not only for the music it performs but also for its excellent service! Many have described it as one of London's best treasures.