NASA Wallops Island Facility will attempt to light up sky tonight
Bill Wrobel, Director of NASA Wallops Island Flight Facility, responds to a question about the costs associated with scrubbed launch attempts of the Terrier Malemute Sounding Rocket.  Each scrubbed launch can cost upwards of $100,000. (Kevin Turner)
NASA's Wallops Island Flight Facility will make it's sixth attempt tonight to launch the Terrier Improved Malemute Sounding Rocket. Five previous attempts have been scrubbed for a variety of reasons.
The mission of the Terrier Malemute Sounding Rocket is to deploy a number of aerosol canister's into the upper atmosphere. It is believed this deployment will create what is being called an "artificial aurora" that could be seen across the eastern seaboard from New York to North Carolina and perhaps as far west as Baltimore and Washington D.C.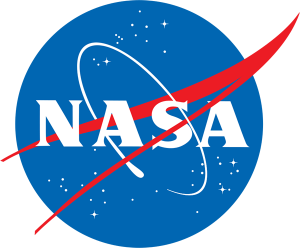 The rocket had its fifth attempt to launch last night (June 11) scrubbed because boats were detected in the hazard zone downrange of the rocket. This is at least the second time this mission has been scrubbed for the same reason.
Bill Wrobel, Director of NASA Wallops Island Facility, told the Baltimore Post-Examiner that every scrubbed launch for this vehicle results in a cost of up to $100,000.
According to officials at the island facility, NASA requires a safety zone free of marine traffic. This zone extends many miles out to sea. A launch of a space flight vehicle from the facility while boats of any size are in the area would be ultra-hazardous to vessels "down range" of the launch zone.
NASA, in cooperation with Marine regulators, works diligently to notify mariners via press releases, maritime notices, and marine radio broadcasts ahead of a schedule launch. Still, some mariners have not heeded such warnings and wander in to the danger zone – forcing the space agency to scrub the intended launch.
Tonight's launch has an estimated window of from 9:04 to 9:19 p.m. EDT.
Live coverage of the mission is scheduled to begin at 8:30 p.m. on the Wallops Upstream site. Launch updates also are available via the Wallops Facebook and Twitter sites.

Michael Jordan is originally from New York. Mike moved to the Baltimore / D.C. area in the early 90's. Having attended grade school through high school in Maryland, Mike considers himself a native Marylander with a side of New Yorker.
"With a passion for photography and interest in news, photojournalism is a good fit for me."