McDonough sets sights on Towson executive
By Len Lazarick
Len@MarylandReporter.com
Delegate Pat McDonough has "had it with the legislature," he said.
"It will be torture for me even to go back for the last session," said the populist conservative from Middle River in Baltimore County.
McDonough, 73, is serving his 19th straight year as a Republican delegate. In the early 1980s, he served a single term as a conservative Democrat from Baltimore City.
Any torture was mutual for the 91 Democrats in the House of Delegates.
McDonough would flay them over illegal immigration, high taxes, excessive regulation and any legislation he saw as soft on crime. Half the Democrats are leftist "radicals," McDonough said.
He is a loner and maverick even among Republican lawmakers, going his own way to provoke Democratic leaders. Most of them have "had it" with McDonough, too.
Now he's set his sights on the Towson courthouse, hoping to become county executive for Maryland's third largest county that has turned more Republican over the past decade, particularly on its east side.
"He's been in Annapolis for many years," his wife and campaign treasurer Valerie McDonough told about 65 people at a dockside fundraiser in Essex Saturday. "It's time to move on. Things in Baltimore County have got to change."
"It's not a campaign about politics, it's not a campaign about the past," McDonough said. "This is a grassroots campaign putting people first and serving the county."
Emulating a different Donald
The Baltimore Sun editorial page has called McDonough the Donald Trump of Baltimore County, a label he embraced last year when he ran for Congress against Dutch Ruppersberger, a former Baltimore County executive. McDonough got 33% of the vote.
Now, McDonough said he wants to model himself on former governor and comptroller William Donald Schaefer, for whom McDonough worked when Schaefer first became Baltimore mayor in 1971. "That's the Donald I want to be," McDonough said.
McDonough hasn't abandoned all his rabble-rousing rhetoric, but it is muted and focused on local issues.
"Baltimore County is at a crossroads," McDonough said. It is "a tale of two counties," one a county of "million-dollar mansions," and the other, neighborhoods with vacant, boarded up houses.
He promises to abolish "the special interest political machine in Towson," and said a "big corruption story is about to break in Towson … The FBI has been all over."
McDonough couldn't furnish any specifics.
No sanctuary
As might be expected, McDonough promises to overturn the sanctuary policy for illegal immigrants recently announced by Baltimore County Executive Kevin Kamenetz. McDonough said Kamenetz told him "I just gave you a gift. You can beat me up on that."
But McDonough said he is friendly with Kamenetz, who is exploring a run for governor, and Kamenetz has given him access to department heads to learn more about county government.
McDonough wants to reduce the number of Section 8 rentals in the county, a long-standing complaint. He said Section 8 rules giving people subsidies for housing are not being enforced.
He is also wants to rid the county school system of the Common Core curriculum, even though the executive has no control over such decisions. He was happy to see the recent resignation of County Schools Superintendent Dallas Dance.
Radio host
McDonough continues to host a Saturday night talk show on WCBM radio, where he has also filled in for daytime hosts. McDonough said a new TV show will be coming out soon, and a new publication as well.
He has also been appearing on WBAL radio talk shows more often. He recently was on a Saturday Jimmy Mathis Show along with Maryland Insurance Commissioner Al Redmer, who McDonough insists is also running for Baltimore County executive.
On his Facebook page, Redmer, a former Republican delegate, said that every time McDonough mentions him as a candidate, "folks call me to ask if it's true…. then proceed to suggest that I run."
"Less than two minutes in [on the Mathis show]," Redmer went on, "he again mentions me as a candidate, and my phone immediately blows up with calls and texts suggesting that I should run," Redmer said. "A close friend happened to hear the show with his children, and they immediately whipped up campaign signs. Too cute not to share!!"
Last month, McDonough accused Redmer of campaign law violations because he sent an email soliciting support for a Gov. Larry Hogan campaign event during the legislative session. Fundraising by state officials during that time is illegal.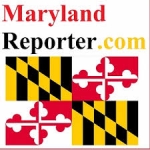 MarylandReporter.com is a daily news website produced by journalists committed to making state government as open, transparent, accountable and responsive as possible – in deed, not just in promise. We believe the people who pay for this government are entitled to have their money spent in an efficient and effective way, and that they are entitled to keep as much of their hard-earned dollars as they possibly can.