McCain dead at 81 from complications related to brain cancer
WASHINGTON – Sen. John McCain (R-Ariz.) died Saturday at age 81 of complications related to brain cancer, the senator's office said in a statement.
"Senator John Sidney McCain III died at 4:28 p.m. on August 25, 2018. With the Senator when he passed were his wife Cindy and their family. At his death, he had served the United States of America faithfully for sixty years," the statement said.
On Friday McCain's family released a statement that said the senator had decided to cease treatment.
McCain was diagnosed with Glioblastoma in July 2017.  Glioblastoma is an aggressive cancer that forms in the brain or spinal cord.  Since December McCain worked from his Arizona home while receiving treatment.
McCain was elected to the Senate in 1986 and served in the upper chamber for more than thirty years. He was the Republican nominee for president in 2008.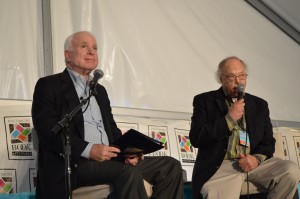 McCain was widely regarded as a maverick due to his tendency to break from party ranks.
Last summer McCain cast the decisive vote defeating an Obamacare repeal and replacement measure.
In the late-1990s McCain teamed up with then-Sen. Russ Feingold (D-Wis.) to back campaign finance reform legislation opposed by most Republicans.
McCain often was critical of President Donald Trump.
McCain blasted Trump's response to a violent white nationalist rally in Charlottesville, Va. last year in which the president suggested a moral equivalency between white supremacists and the anti-racist counter-protestors who confronted them.
McCain more recently slammed Trump for provocative comments he made during a joint news conference with Russian president Vladimir Putin in Helsinki, Finland. Trump suggested to reporters that he did not agree with the U.S. intelligence community's assessment that Russia meddled in the 2016 Presidential Election.
The bad blood between McCain and Trump began in July 2015 when Trump said of McCain's wartime service at an Iowa event: "He's not a war hero. He was a war hero because he was captured. I like people who weren't captured."
McCain is a former naval aviator and decorated Vietnam veteran. He spent five-and-a-half years in a North Vietnamese prison camp following capture that ensued after his plane was shot down over Hanoi in October 1967.
McCain's captors offered him an early release due to his father's status as an admiral but he refused. McCain endured years of torture and solitary confinement before being released at the war's end in 1973.
McCain is survived by his wife of nearly 38 years Cindy and their four children.  McCain has a daughter and two adopted children from his first marriage which ended in 1980.
Trump and members of Congress sent prayers and offered condolences.
https://twitter.com/realDonaldTrump/status/1033515425336885248
Today, the nation mourns the loss of a great American patriot. My full statement on the passing of @SenJohnMcCain pic.twitter.com/yKDgnPw6vm

— Leader McConnell (@LeaderMcConnell) August 26, 2018
I will need some time to absorb this, but I want Cindy —and the entire McCain family — to know they are in my prayers.

— Lindsey Graham (@LindseyGrahamSC) August 26, 2018
"As you go through life, you meet few truly great people. John McCain was one of them," Senate Minority Leader Chuck Schumer (D-N.Y.) said in a statement. "His dedication to his country and the military were unsurpassed, and maybe most of all, he was a truth teller – never afraid to speak truth to power in an era where that has become all too rare. The Senate, the United States, and the world are lesser places without John McCain."
Schumer said he will introduce a resolution to name the Russell Senate Office Building in McCain's honor.
"John McCain was a giant of our time—not just for the things he achieved, but for who he was and what he fought for all his life," House Speaker Paul Ryan (R-Wis.) said in a statement. "John put principle before politics. He put country before self. He was one of the most courageous men of the century. He will always be listed among freedom's most gallant and faithful servants."
"With the passing of John McCain, Congress and America have lost a leader and public servant of deep patriotism, outstanding bravery and undaunted spirit," House Minority Leader Nancy Pelosi (D-Calif.) said in a statement.  "Compelled by his unshakeable faith and deep love of country, he dedicated his life to defending both America and the American idea – fighting tirelessly to ensure that our nation always remains a land of justice, freedom, and hope."
Former presidents also sent prayers and offered condolences.
Our statement on the passing of Senator John McCain: pic.twitter.com/3GBjNYxoj5

— Barack Obama (@BarackObama) August 26, 2018
Statement by President George W. Bush on Senator John McCain pic.twitter.com/SKYgUokx8K

— Deadline White House (@DeadlineWH) August 26, 2018
John McCain believed that every citizen has a responsibility to make something of the freedoms given by our Constitution, and from his heroic service in the Navy to his 35 years in Congress, he lived by his creed every day. https://t.co/946T7PnG53

— Bill Clinton (@BillClinton) August 26, 2018
McCain's office told the White House this spring that McCain does not want Trump to attend his funeral and instead requested that Vice President Mike Pence attend.
CNN reported that McCain had requested services be held in Arizona, the U.S. Naval Academy in Annapolis, Md. and National Cathedral in Washington, D.C.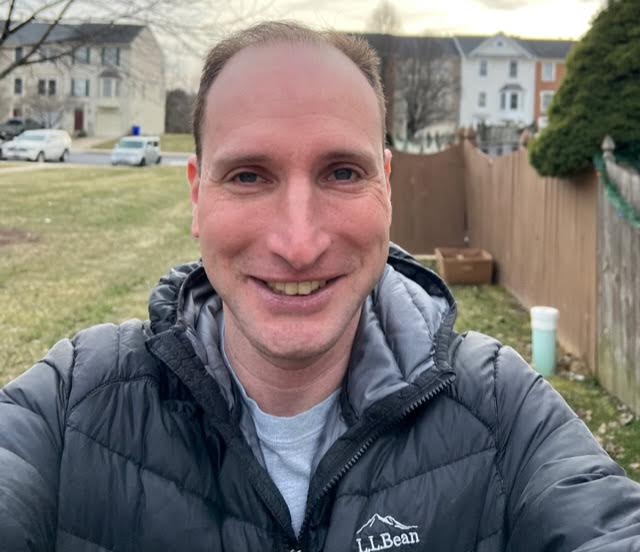 Bryan is an award-winning political journalist who has extensive experience covering Congress and Maryland state government.
His work includes coverage of the election of Donald Trump, the confirmation hearings of Supreme Court Justice Brett Kavanaugh and attorneys general William Barr and Jeff Sessions-as well as that of the Maryland General Assembly, Gov. Larry Hogan, and the COVID-19 pandemic.
Bryan has broken stories involving athletic and sexual assault scandals with the Baltimore Post-Examiner.
His original UMBC investigation gained international attention, was featured in People Magazine and he was interviewed by ABC's "Good Morning America" and local radio stations. Bryan broke subsequent stories documenting UMBC's omission of a sexual assault on their daily crime log and a federal investigation related to the university's handling of an alleged sexual assault.