Maryland Roundup: News from Annapolis
STATE SCHOOL BOARD NOMINEE WITHDRAWS: One of Gov. Larry Hogan's nominees to the State Board of Education withdrew from consideration Tuesday after a rocky Senate committee hearing, Michael Dresser is reporting in the Sun. Brandon F. Cooper, the 28-year-old chairman of the Prince George's County Republican Central Committee, dropped his bid to join the school board after majority Democrats on the Senate Executive Nominations Committee grilled him Monday night over his previous traffic offenses, personal finances, qualifications and affiliation with a conservative group that promotes alternatives to traditional public schools.
Some lawmakers also asked Cooper tough questions about his position on education policy, including testing, vouchers and underperforming schools, Ovetta Wiggins of the Post reports.
RALLY FOR PLANNED PARENTHOOD: As Congress and the Trump administration move toward a possible cutoff of federal money for Planned Parenthood, Democratic leaders in the Maryland General Assembly are rallying around a plan under which the state would fill the funding gap.Leading Democratic lawmakers have scheduled a news conference this morning to announce their support for legislation that would require the governor to budget money to pay for non-abortion services offered by the group if the federal action takes effect, reports Michael Dresser of the Sun.
FIGHT FOR $15: The fight for a $15 minimum wage went before the House Economic Matters Committee on Tuesday — and not all businesses are opposed to this national push for higher pay, writes Daniel Menefee of MarylandReporter.com. "Valuing workers is the best way to build and sustain our economy," said T.J. Zlotnitsky, chairman and CEO of iControl Data Solution, at a press conference prior to the hearing. Zlotnitsky is a member of Patriotic Millionaires, a group of "high-net worth Americans" calling for a higher standard of living for "regular Americans" and an increase in the corporate tax rate. Zlotnitsky said his lowest paid employee earns $17.85 an hour.
LAWMAKERS QUESTION DDA CONTRACT: Disability advocates and state lawmakers are questioning why Maryland is sending teenagers with a mix of intellectual disabilities and behavioral disorders to a facility in Massachusetts that has been the subject of complaints over disciplinary practices, writes Fenit Nirappil in the Post. In January, the Maryland Board of Public Works approved a three-year, $2.7 million contract to house five teens in the Judge Rotenberg Center after child welfare officials said they couldn't find facilities in Maryland willing to accept them.
REPLACING HANDGUN PANEL: Fenit Nirappil of the Post reports that Democratic state Sen. Richard Madaleno wants to abolish the state's Handgun Permit Review Board, which gun-control advocates say has become too willing to overturn state police recommendations about who should receive a concealed-carry permit. Madaleno would transfer the power to review permit denials to administrative judges. The panel is staffed with gubernatorial appointees.
SENATE OKs ENERGY PROGRAM EXTENSION: The state Senate on Tuesday passed a bill extending the EmPOWER Maryland energy efficiency program, following similar action in the House of Delegates last week. Senators voted, 32-14, to extend the program, which was created in 2008 to require utility companies to reduce per capita electricity use by 10% by 2015. The law didn't require the program to continue past 2015, although the state's Public Service Commission has supported the program and asked utilities to lay out plans to invest more in energy efficiency.
ROSENSTEIN GRILLED: Maryland U.S. Attorney Rod J. Rosenstein, nominated to be the No. 2 official at the Justice Department, declined Tuesday to commit to a special prosecutor to investigate Russian interference in the election — frustrating Democrats who say an outside counsel is needed to depoliticize the issue. Facing a barrage of questions during his confirmation hearing, Rosenstein also said he saw no need to recuse himself from any pending investigations into Russia and said he would follow such a probe wherever it leads, including to the White House.
ACA REPLACEMENT CALLED THREAT: Health care advocates and Democratic lawmakers in Maryland called a newly released GOP plan to replace the Affordable Care Act a threat to coverage for more than 400,000 state residents, while top Republicans, including Gov. Larry Hogan, argued that the law must be changed to preserve access to health insurance.
CUMMINGS, TRUMP TO MEET: Rep. Elijah E. Cummings will meet with President Donald Trump today to discuss prescription drug prices — putting back on the books a meeting that appeared unlikely a few weeks ago.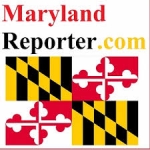 MarylandReporter.com is a daily news website produced by journalists committed to making state government as open, transparent, accountable and responsive as possible – in deed, not just in promise. We believe the people who pay for this government are entitled to have their money spent in an efficient and effective way, and that they are entitled to keep as much of their hard-earned dollars as they possibly can.