Maryland business owners say they need help now
The owner of Big Cork Vineyards in Rohrersville, Md., said the winery has seen a significant drop in business due to the coronavirus. Big Cork hosts special events, holds wine tastings and offers tours. (Courtesy of Big Cork Vineyards)
@BryanRenbaum
Maryland business owners say their companies are hurting and need immediate help following a series of state and federal actions that forced many establishments to either close or cut back on staff in an effort to prevent the spread of the coronavirus. As of Tuesday morning there are 349 confirmed cases of the COVID-19 virus in Maryland.
Over the past three weeks, Gov. Larry Hogan has issued a series of executive orders aimed at curbing the spread of the virus. All non-essential businesses in the state were ordered to close as of 5 p.m. EDT Monday. Events that include more than 10 people are prohibited. That means bars, restaurants, movie theaters, gyms, casinos, and sporting venues are closed. However, restaurants are still allowed to offer carry-out and delivery service. Grocery stores, pharmacies, hospitals, doctor's offices, hardware stores, liquor stores, wineries, and other essential businesses remain open.
The state is offering $175 million in loans and grants to help small businesses. The federal government is helping small businesses through the Small Business Administration. Congress is debating a $1.6 trillion stimulus package to help individuals and small businesses. Last week the Pentagon announced a domestic travel ban on military members, a move that has hurt many businesses.
"The long and the short of it is that if the government is going to start sending money out to people — the quicker that can happen and the easier that that can happen to qualify organizations, the better," Randy Thompson, president and CEO of Big Cork Vineyards, which is located in Rohrersville in southern Washington County, told MarylandReporter.com in a phone interview on Tuesday.
Matt Riley, Big Cork's general manager, said the company — which was established in 2011 — had 35 employees just one week ago. Riley said they now have just 13.
"We had 35 people employed; 22 of them were part-timers and they were obviously not able to work due to the restrictions and our decreasing business."
Riley described how the restrictions have affected Big Cork.
"A big part of our business is people coming out to the vineyard and agritourism and enjoying onsite consumption…And this has just dramatically reduced our sales because people don't have the ability to come out as easily as they did before. And this past weekend we saw a dramatic reduction in wine sales."
But Thompson made clear that the business will survive.
"We're planning on staying afloat."
Thompson said the question of government assistance largely relates to "how many people are we going to be able to bring back to work as quickly as possible."
"That's what we really want to do," he said.
Brian Norris is president and CEO of The Cherry Cove Group. The Lexington Park company, which was founded in 1977, owns and manages seven hotels in Maryland and one in Palm Beach, Fla. It also owns an estimated 400,000 square feet of commercial real estate in Maryland. Norris, who has been with Cherry Grove for 27 years, said the company recently laid off about 140 employees in Maryland and another 20 in Florida. He said more layoffs are ahead.
"Before the crisis, we were at around 260 employees…in Maryland we've laid off about 120 and then we've laid off another 20 outside our property in Florida…we have another hotel that will be closing next week and that will end up laying off another probably 25 people there."
Norris described how the layoffs and closures have affected him.
"It's life-changing because you put your whole life into these properties — and especially when you build them from the ground up. Yesterday, we physically had to go to Home2 Suites at Aberdeen Proving Ground that we are closing and put a lock on the door…when you open a hotel you never think it's going to close again because hotels are open 24/7."
Norris said the Pentagon's military travel ban has been more of a hindrance to his Maryland businesses than have the restrictions Hogan ordered.
"The executive orders were not as much of a problem for us in the hotels in Maryland as the overall travel ban that came on with the military. The military has curtailed all domestic travel so our properties here…[near] the Aberdeen Proving Ground and the Patuxent River Naval Air Station…those are two of the locations that we've closed because immediately the travel fell off by more than 90 percent with curtailment."
Norris, like Thompson, said help is needed immediately.
"If we don't get help from the state or federal government — even with what we have in cash reserves, within 60 days we would probably have to consider some form of bankruptcy. In March our revenue is down $800,000 over what it was. Our typical revenue is about $1.7 million a month between all of our entities. Our revenue will be down to about $900,000 for March. In April our revenue will go down $1.6 million. It's just a complete loss of all income from the hotel side."
Norris refuted the popular misconception that all hotel owners are fatcats.
"Just within Hilton's ownership there's about 2,000 Hilton owners and the majority of them own one or two properties. They're people that have worked their whole life…they develop a hotel and then maybe they develop one more. This isn't a bailout…that's helping this giant corporation. It's helping people that employ millions of Americans."
The American Hotel Lodging Association estimates that the coronavirus has cost Maryland 13,640 direct hotel-related jobs and a total of 42,631 jobs that support the industry, the group said in a statement on Monday.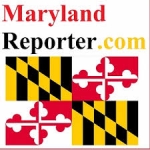 MarylandReporter.com is a daily news website produced by journalists committed to making state government as open, transparent, accountable and responsive as possible – in deed, not just in promise. We believe the people who pay for this government are entitled to have their money spent in an efficient and effective way, and that they are entitled to keep as much of their hard-earned dollars as they possibly can.