Hogan: Restaurants Can Resume Indoor Dining Friday at 5 p.m.
@BryanRenbaum
Gov. Larry Hogan said Wednesday that the state's fight against the coronavirus has progressed to a point at which restaurants will be able to resume indoor dining at 50 percent capacity on Friday evening.
"Even as more and more businesses continue to reopen and as more and more Marylanders return back to work-all of the key health metrics continue to trend in a very positive direction-which now has us in a position to continue with additional Stage 2 re-openings. Effective this Friday June 12 at 5 p.m., indoor dining will be able to resume at restaurants across the state at 50 percent capacity with distancing and following strict public health requirements consistent with the CDC, the FDA, and the National Restaurant Association," Hogan said at a news conference at the State House in Annapolis.
Hogan said that on Friday evening outdoor activities such as graduation ceremonies can resume.
"We are encouraging local school systems, where possible, to plan and to hold safe outdoor graduation ceremonies with appropriate capacity and distancing measures in place. And, in order to help summer be summer-and also effective this Friday at 5 o'clock-outdoor amusements and rides, miniature golf and go-carts-may resume with appropriate health and safety protocols. Capacity restrictions at outdoor pools will increase to 50 percent with the same strict safety guidelines in place."
Hogan said that on June 19 at 5  p.m. indoor fitness activity establishments such as gyms and dance and martial arts studios "may begin to safely reopen at 50 percent capacity with strict health, distancing, and sanitation measures." Hogan said that arcades, casinos, and malls will also be able to reopen at that time with similar safety protocols in place.
However, Hogan cautioned Marylanders to remain vigilant in the fight against the virus.
"As we take these additional steps to safely reopen our economy and put more people to work-we want to continue to strongly stress the need to follow CDC and state and local health department requirements and guidelines. The fight against this virus is far from over."
Deputy Health Secretary Fran Phillips relayed some of the safety procedures that must be followed for indoor dining.
"Examples of some of that guidance are pretty straightforward. Customers need to be seated at least six feet apart. No more than six at a table unless they are household members. Customers and staff must wear masks as much as possible. Tables and chairs need to be disinfected and cleaned each time…no buffets, no self-serves, and staff themselves must be screened for illness."
State School Superintendent Karen Salmon said it is now safe for summer school to commence.
"School systems will now be able to bring small groups of students and staff into school buildings for summer school programming. After consultation with leading health experts that would mean having between 10 to 15 individuals maximum at a time in rooms within school buildings."
Salmon said students that have struggled with distance learning and those who have disproportionately affected by the pandemic should be given priority when slots are selected.
National Federation of Independent Business (NFIB) state chair Mike O'Halloran praised Hogan's decision to move further into Stage 2 but noted that businesses will still face significant hurdles.
"This is certainly a step in the right direction for Maryland's economy, particularly given the fact the state could face a $1.1 billion tax revenue shortfall for the current fiscal year that ends this month," O'Halloran said in a statement. "Small employers are anxious to get their workers rehired and their customers back." 
O'Halloran elaborated on that point.
"As gyms, mall shops, and more restaurants join other small businesses in reopening, their attention will turn towards navigating the remaining red tape of the Governor's executive orders. Local orders, distancing guidelines, and capacity limitations are just a few of the rules Maryland's job creators are having to follow."
There are 59,465 confirmed cases of COVID-19 in Maryland as of Wednesday morning, according to the state's Department of Health, and 2,719 people in Maryland have died from the virus.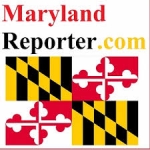 MarylandReporter.com is a daily news website produced by journalists committed to making state government as open, transparent, accountable and responsive as possible – in deed, not just in promise. We believe the people who pay for this government are entitled to have their money spent in an efficient and effective way, and that they are entitled to keep as much of their hard-earned dollars as they possibly can.