Eggspectation: Expect a lot
Many of you might not be familiar with a new project that is now open in Owings Mills known as Metro Centre.
If you drive on Interstate 795 you can't help but see it, though much of it is open but there are parts still under construction.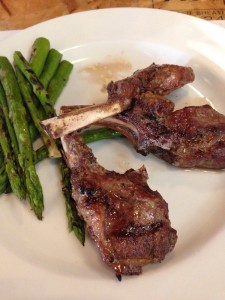 It is home to a very big library, retail, residences and restaurants. Recently, I had dinner at one of the new restaurants, Eggspectation.  It's the first corporate owned Eggspectation in the country, as the Montreal-based company is using it as a test kitchen for the chain.
Located at 10209 Grand Central Avenue, Eggspectation has are 236 seats, which includes 18 seats at the bar and the outdoor patio, and is open from 7 a.m. to 10 p.m. It offers Happy Hour daily between 4 p.m.-7 p.m.
Eggspectation has five other locations in the U.S. and 11 in Canada.  The closest to Owings Mills is Ellicott City.  One feature I like, besides the food, is the many large windows. It lets in natural light and brightens up the dining area.
By the name you would imagine they have a fairly wide egg menu.  They do: but don't for one minute think that's all they offer.
Yes, there are seven different egg benedict items, but I had one of the best pieces of salmon there and my dining companion enjoyed superb lamb chops. They were baby cut with asparagus.  My salmon was topped with mangoes.
The menu also offers crepes, sandwiches, salads, burgers, grilled pizza, sangria, martinis, bloody marys, non alcoholic drinks, specialty coffees and a delightful raspberry mint tea and strawberry lemonade.  And how about a banana split ice cream waffle for dessert?
Parking is plentiful either on the street in front or in the lot in the back. I think the restaurant is a welcome addition to Baltimore County, especially in the Owings mills, Pikesville, Reisterstown corridor.
You can reach them at 410-504-5146 or by going to eggspectation.com.

Eddie Applefeld is a Baltimore native and a graduate of Towson University. He has been in the broadcasting profession for over 30 years. Currently he is the Promotions Director of WCBM radio. Before that, he was part of the Rouse & Company show on WQSR, host of a cable TV show called Dining Out and adjunct instructor at Towson.
His past accomplishments include being named a finalist in Baltimore Tourism's Employee of the Year Program and winner of Toastmaster's Speaker of the Year contest. He was also twice a heartthrob for the American Heart Association's gala fund raiser.