'Disney on Ice: Celebrate Memories' rolls into Royal Farms Arena
Disney on Ice will take you on a stroll down memory lane when "Celebrate Memories" comes to Royal Farms Arena for nine shows between Feb. 5 – 9.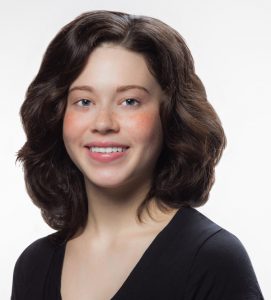 Mickey Mouse will be joined by his lifelong buddies Minnie Mouse, Donald Duck and Goofy as they travel through time to visit all of his favorite scenes and Disney characters. The show will feature something for every Disney fanatic, whether it's the broom scene from "Fantasia," to hanging out with the stars of "Toy Story" and "Finding Nemo" and "Finding Dory."
"Disney on Ice: Celebrating Memories," which is a kid-friendly 105 minutes that includes a 15-minute intermission, is packed with princess power as practically every princess will get her turn in the spotlight. Fans can expect to see Cinderella in her carriage, Snow White, Ariel, Merida, Jasmine, Tiana, Rapunzel, Moana and of course Elsa and Anna from the mega-hit "Frozen" films.
"What makes this Disney on Ice special is that it is a big celebration that takes you through all of the great memories that Disney has made for so many people around the world," said Marina Bolam, who plays Queen Elsa. "People who saw the first 'Toy Story' as a kid are now adults and they can share the experience with there kids, which is special."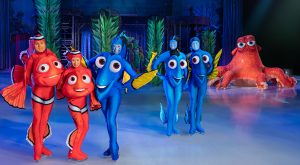 Using Mickey's "Mouse Pad," the characters engage fans throughout the show to assist Mickey, Minnie, Donald and Goofy as the journey though Disney stories, sharing memorable moments from treasured tales. Along the way, families sail away with Moana as she displays courage to save her island on a high-seas adventure with the demigod, Maui.
Families will continue the journey to the wintry world of Arendelle as royal sisters Anna and Elsa discover true love is the most powerful magic of all and experience the mysterious magic of "Fantasia" as a Sorcerer's Apprentice makes brooms come to life.
"I love watching the audience when all of the characters they've seen on t.v. and on the movies come to life," Bolam said. "It's fantastic to be the living version of Elsa and show the crowd her amazing ice powers in a way they've never seen before. We really do bring the magic to life."
Fans will also cheer Disney Princesses as they use perseverance, determination and hard work to inspire Mickey and children around the world to share their favorite Disney memories.
"We also have an aerial scene in which Rapunzel swings from here hair that's really cool," Bolam said. "This show has something for everybody because there's a lot of nostalgia."
Disney on Ice: Celebrating Memories
Where: Royal Farms Arena
When: Feb. 5: 7:30 p.m.; Feb. 6: 7:30 p.m.; Feb. 7: 10:30 a.m., 7:30 p.m.; Feb. 8: 10 a.m.; 2:30 p.m.; 6: 30 p.m.; Feb. 9: 12 p.m., 4 p.m.
Tickets start at $15 for weekday shows and $20 for weekend shows and can be purchased at ticketmaster.com.

Jon Gallo is an award-winning journalist and editor with 19 years of experience, including stints as a staff writer at The Washington Post and sports editor at The Baltimore Examiner. He also believes the government should declare federal holidays in honor of the following: the Round of 64 of the NCAA men's basketball tournament; the Friday of the Sweet 16; the Monday after the Super Bowl; and of course, the day after the release of the latest Madden NFL video game.