Delegate calls warning about distance learning extending to the fall premature
@BryanRenbaum
Del. Brian Chisholm (R-Anne Arundel) said State School Superintendent Karen Salmon's warning that plans for distance and online learning for students could continue into the 2020-21 school year due to the spread of COVID-19 is "a little bit premature."
"I understand looking that far into the future. But that's a long way," Chisholm told MarylandReporter.com in a phone interview on Thursday.
"And I know it's tough to make definitive decisions at this point. But I have a lot of constituents that are very anxious — concerned that they can't make a decision either way. Yeses are fine. Noes are fine. But 'I don't know' is very tough to deal with."
Chisholm elaborated on that point.
"To say next fall we may have to go on with virtual learning, already…I think it might be a little bit premature to make that announcement."
Chisholm clarified that he believes virtual learning can be beneficial.
"I do think there's a huge opportunity for virtual learning. And I think if I was a major university right now, I would be very concerned because I think a lot of students and parents are learning quickly that you can get a great education online-virtually.
"Now there's something to be said about the positives of a social interaction…but you can do some of that stuff virtually."
However, Del. Nick Mosby (D-Baltimore City) said he does not think Salmon's warning was premature.
"I don't think it went far enough. I think that we need to paint a level of reality to many folks in our communities. And, I think, from the modeling and numbers that I've seen — that the likelihood that we'll be going back to school in May — is slim to none."
Mosby elaborated.
"I think we really need to start painting a picture of realistic expectations so people can properly prepare. This has uprooted not only parents' and teachers' lives but, more importantly, it has uprooted children's lives. And the way that they learn today and tomorrow is completely different than what they've been accustomed to learning."
Salmon made her remarks on Wednesday during a virtual meeting of the bipartisan Joint COVID-19 Response Legislative Workgroup: "I'm not sure we are going to be doing school in the same way going forward. We're not sure that is not something that we're going to revisit in the fall or the winter. I'm really focusing much of our resources on the expansion and accountability wrapped around online learning and distance learning." Her comments came the same day Maryland saw its largest daily increase in confirmed cases of the virus. The panel is co-chaired by both Senate President Bill Ferguson and House Speaker Adrienne Jones and is comprised of 11 lawmakers from each chamber.
On March 12, Salmon announced that the state's public schools would close for two weeks. Salmon has since extended the closure to no earlier than April 25.
Gov. Larry Hogan's spokesperson, Mike Ricci, addressed Salmon's remarks in a tweet on Wednesday: "To be clear, we have not made any new determinations related to the school calendar. At the same time, we are taking active steps now to prepare for potential future needs, and this includes a focus on enhancing distance and online learning."
There are 6,185 confirmed cases of the virus in Maryland as of Thursday morning, according to the state's Department of Health, while 138 people in Maryland have died from the virus. On Thursday morning, the department began to release racial and ethnic data related to those who have been infected with the virus. About 75 percent of the available data was published today.
The virus has taken its toll on Maryland's economy as many businesses the state has deemed non-essential have been forced to shut down and lay off workers. An estimated 108,508 people filed for Maryland unemployment benefits during the week that ended on April 4, according to data released by the state's Department of Labor on Thursday morning. During the previous week, which ended on March 28, an estimated 84,230 claims were filed, according to the department. That number is nearly double the number of claims filed during the previous week, which ended on March 21. The three consecutive weeks of claims are each records for the state.
Claims in Maryland could surge or at least remain steady in coming weeks because the state Labor Department says it is not yet set up to process applications from self-employed workers, independent contractors or gig workers. The department's website instruct those workers, who were previously ineligible to receive benefits, to hold off on their applications.
An estimated 6.6 million Americans filed unemployment claims last week, according to data released by the U.S. Department of Labor on Thursday morning.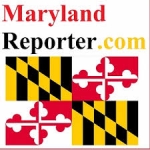 MarylandReporter.com is a daily news website produced by journalists committed to making state government as open, transparent, accountable and responsive as possible – in deed, not just in promise. We believe the people who pay for this government are entitled to have their money spent in an efficient and effective way, and that they are entitled to keep as much of their hard-earned dollars as they possibly can.