Bigger and better: 6th Annual Taste of Pikesville
Personally, I'm looking forward to 6th Annual Taste of Pikesville on Wednesday, April 26 from 6:30 to 9 p.m. – each year it gets bigger and better with over 45 plus restaurants and caterers participating with signature dishes to taste. Not to worry about beverages, there will be beer, wine, and cocktails for those who care for an adult beverage. This enjoyable event takes place at the Double Tree by Hilton, Baltimore North-Pikesville at 1726 Reisterstown Road at the Beltway. General admission tickets are only $48 – purchased in advance and $55 at the door.
Adding to the fun, the Taste's inaugural VIF – "Very Important Foodie" pre-reception will kick off at 5:30 p.m. This intimate gathering will offer beers specially paired with delicacies from the top award winners at the 5th Annual Taste of Pikesville. Guests can meet the chefs one-on-one, mingle with the celebrity judges (Amelia from 98 Rock, Christina Denny Channel 24, Downtown Diane, Gina Crash from 101.9FM, Ron Matz WJZ-TV, makeup artist/Baltimore Style beauty editor Owen O'Donnell, Chardelle Moore Channel 45, Heidi Klotzman of HeidnSeek, Patti Neumann of CityPeek-com, and myself, Dara Bunjon) and enjoy early access to the main event. Don't worry about parking; they will have valet parking available for all.
Here is just a small sampling of the participating vendors: include Simply Elegant Catering @ Grey Rock, Ruth's Chris, Linwoods, Mezcal, La Food Marketa, Citron, DoubleTree by Hilton, Eleven Courses, Gourmet Again, Island Quizine, Inka Grill, McDonald's, North Oaks, Wegmans, U Food Grill, Dessert @ Jessica's, For the Love of Food, Saval Foods, Bonefish Grill, Mr. Chan's, Akbar Restaurant, Baltimore Whiskey Co., Linganore Wines, Great Shoals Winery and Bond Distribution.
Proceeds from the Taste of Pikesville will support the Baltimore Hunger Project a 501(c) 3 non-profit charity that feeds hungry children on weekends during the school year. The remainder will support the Pikesville Chamber of Commerce's efforts to improve Pikesville by hosting programs and events to attract more people and businesses to the area.
Taste of Pikesville admission – at $48/person in advance and $55/person at the door – includes a raffle ticket, goodie bag and complimentary valet parking. VIF admission – at $70 before Apr. 19 and $80 from Apr. 19 to 25 – includes admission to and all the perks offered at the main event, as well as 3 additional raffle tickets. Purchase Tickets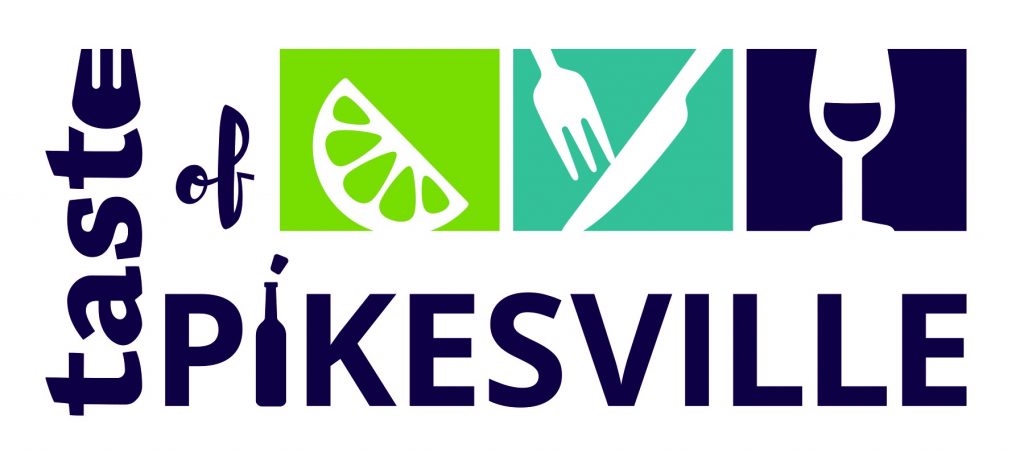 For Dara Bunjon if it is food, Dara Does It, in fact, that is the name of her company which offers creative solutions for the food industry the likes of public relations, marketing, social media, cookbook compilations, food styling, culinary events, networking and freelance writing. You will now find Dara applying her broad range of culinary skills as a food stylist for television chefs/cookbook authors the likes of Steven Raichlen, Sara Moulton, Nick Malgieri, and Nathalie Dupree. Dara Bunjon lives, eats, dreams and writes about food and isn't hesitant to share her views and experiences about restaurants, culinary trends, recipes, cookbooks or even her childhood food memories. She has been on the food scene for too many years to mention. Known both in Baltimore and nationally, Dara Bunjon is a former member of Women Chefs and Restaurateurs' national public relations committee.
In the past, she has written for Style Magazine, Foodservice Monthly, Mid-Atlantic Restaurant Digest, Urbanite and other sundry publications. Since 2004 she has maintained an award-winning food-related blog called Dining Dish. She co-authored her first cookbook Yum! Tasty Recipes from Culinary Greats in association with Studio Spear. And has written Baltimore restaurant reviews for Gayot.com
Dara believes food is subjective; everyone's taste is different and she enjoys bringing you to her table to commiserate and enjoy lively discourse.
Considered one of Baltimore's food influencers, you can follow her on Twitter and Instagram @daracooks.