Baltimore removes Confederate Statues
Confederate statues in Baltimore were removed from their concrete bases overnight, as crews using heavy machinery loaded them onto flat bed trucks and hauled them away.
Photos and video posted on social media shows crews using cranes to remove statues of Confederate Generals Robert E. Lee and Stonewall Jackson hauled away on a flatbed truck. Statues honoring Confederate women and Roger B. Taney, the former chief justice who authored the notorious proslavery Dred Scott decision, were also removed, reports Fenit Nirappil for the Post.
While Mayor Catherine Pugh is considering giving the statues to cemeteries dedicated to Confederate soldiers, at least one of those cemeteries is likely to say "No, thanks,"
By 5 a.m. today, all that remained of the Lee and Jackson Monument in Wyman Park Dell was its marble base defaced by graffiti. Votive candles flickered amid broken glass. Activists showed cellphone photos of some of the action, trucks with cranes lifting them up. Another showed Mayor Catherine Pugh watching from a distance away.
HOGAN CALLS FOR TANEY STATUE TAKE-DOWN: Gov. Larry Hogan joined a groundswell of opposition to Confederate-linked monuments on Tuesday, calling for the removal of a statue of the Supreme Court chief justice who wrote an 1857 decision that upheld slavery and denied citizenship to black Americans.
Hogan said in a statement that "While we cannot hide from our history — nor should we — the time has come to make clear the difference between properly acknowledging our past and glorifying the darkest chapters of our history. I believe removing the Justice Roger B. Taney statue from the State House grounds is the right thing to do."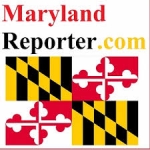 MarylandReporter.com is a daily news website produced by journalists committed to making state government as open, transparent, accountable and responsive as possible – in deed, not just in promise. We believe the people who pay for this government are entitled to have their money spent in an efficient and effective way, and that they are entitled to keep as much of their hard-earned dollars as they possibly can.