The Agile CEO: 7 New Laws of Business for the modern world
NEW BOOK BY MICHELLE LOWBRIDGE SET TO BE A 'GAME CHANGER'
Michelle Lowbridge is a bestselling Author, Teacher, and Leader on the art of unlocking human potential for those in business based in the UK and she has launched a new book aimed at helping CEOs reduce stress levels and make better decisions in today's modern world.
Michelle is the UK's leading energy expert for personal and business success. An expert in breaking down money block barriers for clients and helping them to develop their businesses, Michelle is a voice of authority in modern business.
Last month Michelle launched her latest book 'The Agile CEO', published by Difference Press. This is being hailed as this modern-day guide to helping CEOs reduce stress and make better decisions using Michelle's unique 'Seven New Laws of Business'. The original but thought-provoking new laws include 'Everyone Must Win' through to 'Start With Love', and it's quite revolutionary.
Michelle says: 'The Agile CEO is set to be a game-changer in the way we do business. With changes in everything from technology through to our political climates, the old paradigms can no longer survive – which calls for new thought-leaders.'
Michelle Lowbridge has helped hundreds of entrepreneurs to amplify their money-making abilities. She's sharing her unique voice with the launch of her new book and this exciting new set of ideas, which aim to change the way business leaders think, interact and, ultimately, perform.
Michelle's previous bestselling book, Wealthology, is due out in print, with Morgan James, in July 2017, and is already available on Kindle. The Agile CEO is due out on Kindle May 18th, 2017 and in print later in the year.
Entrepreneurs and CEOs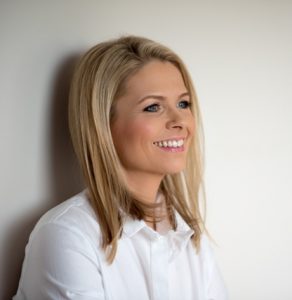 Michelle's own story has been a unique journey. A decision-maker who is not afraid do things differently, Michelle grew her company revenue by 54x in 24 months, after a simple shift in perspective led to her making four times her annual profit in two weeks instead of one year. Since then, Michelle has helped hundreds of entrepreneurs to amplify their money-making abilities.
By 2016 Michelle had built a great business model. People were flying from all over the world to train with her, she had a bestselling book, and was running a high-level mentorship.
After putting herself under her own microscope, Michelle realized there are Seven Laws, which, when put into practice, "allow you to maintain a healthy trajectory in the direction you want to go and make agile decisions an everyday reality".
A highly sought-after teacher and mentor, Michelle attributes much of her success to making powerful decisions that are easy to execute, her fascination with human potential, and her willingness to examine the subconscious blocks that sabotage even the most successful entrepreneurs.