$10 million boost to give African youth new opportunities
A South African businessman has been talking about his donation of $10 million to the #FundKidsLikeSuccess campaign, a campaign that will help kids throughout Africa have access to an education.
The money, which will establish a partnership between several organizations, is coming from South African businessman Xolane Ndhlovu, which has lured hands-on involvement from the multi-millionaire in charitable projects around the region.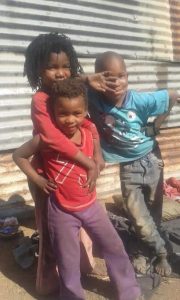 The campaign aims to initiate an international movement that will inspire others to take part. The funds are being managed by UMEH Group, working with other organizations through social media campaigns.
The money will be used to reach out and help selected kids throughout Africa that do not have access to education. The project aims to cover educational costs, clothes, and living expenses for children that lack financial means, also encouraging others to participate and help.
"This project constitutes the beginning of a fascinating new activity that will become an important and much needed focus in my life. I am proud of what  UMEH has achieved and what we're looking to achieve", said Ndhlovu.
The project was initiated by Ndhlovu , a man who also came from humble beginnings and a conflicted upbringing. Now a major business Tycoon in South Africa, Xolane Ndhlovu is the founder and CEO of UMEH Group, a holding company in South Africa affiliated with several prominent firms.