Wishes really do come true – just ask this 14-year-old
Anthony is a 14-year-old who has fought cancer all in his life,  but he is just like any other teenage boy.
He is all about clothing, video games, electronics, and football.
Anthony plays recreational league football, watches funny movies, hangs out with his friends and spends lots of time playing video games at his home in Middle River, Maryland.
When Make-A-Wish® Mid-Atlantic told him they were granting his wish, he had a perfect idea. Anthony wished to have a shopping spree, which brought a huge smile to his face.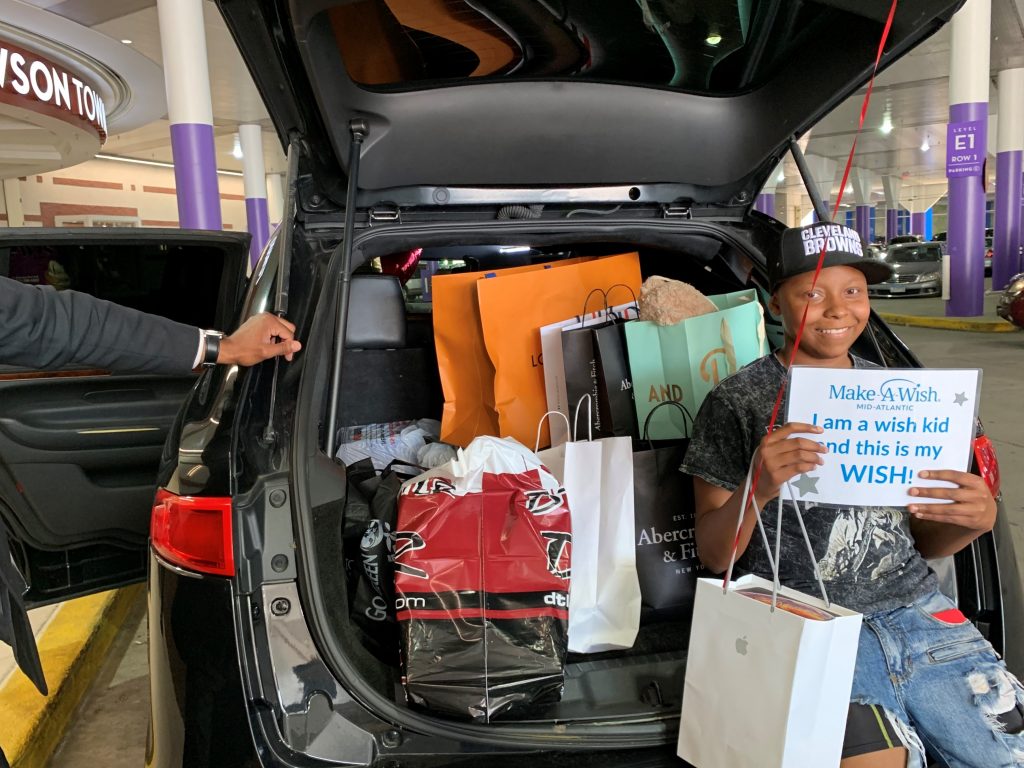 He rode to the mall in a limo, which made him feel like a rock star.
The very first store Anthony visited was GameStop, which was his favorite stop of the day. The store manager helped Anthony pick out all the newest, top-of-the-line tech gadgets, like headphones, controllers, games and even a brand-new gaming chair.
Anthony visited several other stores and bought a new phone, tried on clothes and found the perfect pair of shoes.
He couldn't wait to get home after his long day and start checking out all his new gear. He even wanted to stay up all night to play his new video games.
Anthony came alive during his wish, changing from a shy and quiet teen to a wish kid who could not stop smiling.
Local wishes require local donors and local support. For every wish like Anthony's that is granted, at least one other eligible child is still waiting. You can help make wishes come true for local children battling critical illnesses. Donate online at midatlantic.wish.org.