Who murdered Veronica Hepworth?
February 25, 1982, was a freezing cold morning in Loudoun County, Virginia.
It was the last day in the life of 20-year-old Veronica Hepworth who was known to her friends as "Roni."
At about 7:00 a.m. a passerby in a vehicle on her way to work noticed the partially clothed body of Roni Hepworth lying on the ground in a driveway just off Route 50 east of Gilberts Corner and notified the Loudoun County Sheriff's Office.
I was one of the first two officers to arrive that day and the scene has been forever etched into my memory.
It has been almost 35 years since Roni Hepworth's murder. One thing about a homicide or a suicide scene is that no matter how many you were involved with, you never forget what you witnessed. It stays with you forever.
Roni Hepworth's murder was never solved. It remains another unsolved murder of a young woman, in law enforcement parlance, a "cold case."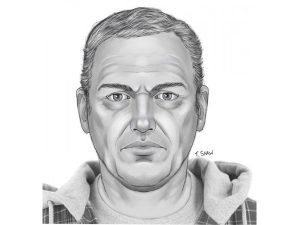 Hepworth was last seen alive at about 1:30 a.m. Feb. 25, 1982, while celebrating a friend's birthday at the Fancy Dancer Bar on Route 1 in Fairfax County, Virginia.
It is still unknown to this day whether Roni Hepworth left the Fancy Dancer Bar alone and may have hitchhiked, or left with another person.
She was found dead about five and a half hours later in rural Loudoun County.
A red pickup truck, possibly a late 1960's or 1970's model, was spotted near the farm where her body was found.
Last year the Loudoun County Sheriff's Office and the Virginia State Police released a photograph of Veronica Hepworth along with an age-progression composite sketch of her last-known serious boyfriend.
The boyfriend (as seen in the above 1982 photograph), was white with dark hair. He would be in his mid-fifties to early sixties today.
Hepworth's family and investigators have not been able to identify him. He is considered a person of interest in the murder.
If you have any information about Veronica Hepworth or the man in the photograph please call investigators who are working this 35-year-old cold case at 703-376-1690 or 703-737-8487.
There is still a murderer out there. Let's try to get some justice for Ronnie Hepworth and give her family some closure on this terrible crime.

Doug authored over 135 articles on the October 1, 2017 Las Vegas Massacre, more than any other single journalist in the country. He investigates stories on corruption, law enforcement and crime. Doug is a US Army Military Police Veteran, former police officer, deputy sheriff and criminal investigator. Doug spent 20 years in the hotel/casino industry as an investigator and then as Director of Security and Surveillance. He also spent a short time with the US Dept. of Homeland Security, Transportation Security Administration. In 1986 Doug was awarded Criminal Investigator of the Year by the Loudoun County Sheriff's Office in Virginia for his undercover work in narcotics enforcement. In 1992 and 1993 Doug testified in court that a sheriff's office official and the county prosecutor withheld exculpatory evidence during the 1988 trial of a man accused of the attempted murder of his wife. Doug's testimony led to a judge's decision to order the release of the man from prison in 1992 and awarded him a new trial, in which he was later acquitted. As a result of Doug breaking the police "blue wall of silence," he was fired by the county sheriff. His story was featured on Inside Edition, Current Affair and CBS News' "Street Stories with Ed Bradley". In 1992 after losing his job, at the request of the Federal Bureau of Investigation, Doug infiltrated a group of men who were plotting the kidnapping of a Dupont fortune heir and his wife. Doug has been a guest on national television and radio programs speaking on the stories he now writes as an investigative journalist.