Hamilton coming to the Hippodrome
A POWERHOUSE OF AWARD-WINNERS AND BALTIMORE PREMIERES ANNOUNCED FOR THE NEW 2017/18 HIPPODROME BROADWAY SERIES
National Tour of HAMILTON coming in 2018/19 Season
BALTIMORE, MD — Today, Ron Legler, President of the France-Merrick Performing Arts Center, home of the Hippodrome Theatre, announced the line-up of shows for the new 2017/18 season.
With seven productions, the collection represents a mixture of Blockbuster Tony® Award-winners, returning audience favorites and Baltimore premieres.
The season will commence with the Special Preview Engagement of LOVE NEVER DIES, the sequel to THE PHANTOM OF THE OPERA, followed by the Tony®-Award winner for Best Musical Revival, THE COLOR PURPLE. The holiday season will begin with Disney's THE LION KING, which is back by popular demand for a four-week run. WAITRESS, with music and lyrics by Sara Bareilles, will kick off 2018. The new Andrew Lloyd Webber hit musical, SCHOOL OF ROCK, will energize the Hippodrome stage next March. AN AMERICAN IN PARIS, directed and choreographed by Tony Award® -winner Christopher Wheeldon with music by George and Ira Gershwin, plays in May. The season will close with the inspiring and entertaining ON YOUR FEET! next June.
The national tour of HAMILTON will play the Hippodrome Theatre as part of the 2018/19 season. The best way to guarantee tickets to HAMILTON is to purchase a season subscription for the 2017/18 season. Subscribers who renew for the 2018/19 season will be able to guarantee their tickets for the premier Baltimore engagement of HAMILTON before tickets become available to the general public. Information regarding HAMILTON dates and how to purchase groups and single tickets will be announced at a later time.
"We are proud to present another season that represents the best that Broadway has to offer, "said Legler, "Baltimore audiences continue to be incredibly generous to the Hippodrome, the only National Touring Broadway series in the state of Maryland, and it gives us great pride and delight to bring them such great shows ranging from award-winning musicals to innovative and thought provoking productions. We are thrilled to be able to announce that HAMILTON will be coming to the Hippodrome for the 2018/19 season."
The 2017/18 Hippodrome Broadway Series shows include:
SEPTEMBER 19-24, 2017 ~ LOVE NEVER DIES
This story of boundless love, full of passion and drama, follows Lloyd Webber's THE PHANTOM OF THE OPERA one of the most successful musicals of all time, which has now been seen by more than 130 million people worldwide and is the winner of over 50 international awards.
The ultimate love story continues in LOVE NEVER DIES, Andrew Lloyd Webber's spellbinding sequel to The Phantom of the Opera.
The year is 1907. It is 10 years after his disappearance from the Paris Opera House and the Phantom has escaped to a new life in New York where he lives amongst the screaming joy rides and freak-shows of Coney Island. In this new, electrically-charged world, he has finally found a place for his music to soar, but he has never stopped yearning for his one true love and musical protégée, Christine Daaé.
OCTOBER 17-22, 2017 ~ THE COLOR PURPLE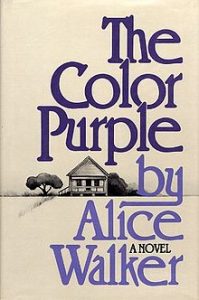 THE COLOR PURPLE is the 2016 Tony Award® winner for Best Musical Revival! Hailed as "a direct hit to the heart" (The Hollywood Reporter), this joyous American classic has conquered Broadway in an all-new "ravishingly reconceived production that is a glory to behold" (The New York Times) directed by Tony winner John Doyle.
With a soul-raising score of jazz, gospel, ragtime and blues, THE COLOR PURPLE gives an exhilarating new spirit to this Pulitzer Prize-winning story.
Don't miss this stunning re-imagining of an epic story about a young woman's journey to love and triumph in the American South. It's the musical sensation that New York Magazine calls "one of the greatest revivals ever." Experience the exhilarating power of this Tony-winning triumph!
NOVEMBER 16-DECEMBER 10, 2017 ~ THE LION KING
More than 90 million people around the world have experienced the phenomenon of Disney's THE LION KING, and now you can too, when Baltimore's best-loved musical returns to the Hippodrome. Winner of six Tony Awards®, including Best Musical, this landmark musical event brings together one of the most imaginative creative teams on Broadway. Tony Award®-winning director Julie Taymor brings to life a story filled with hope and adventure set against an amazing backdrop of stunning visuals. THE LION KING also features some of Broadway's most recognizable music, crafted by Tony Award®-winning artists Elton John and Tim Rice. There is simply nothing else like THE LION KING.
JANUARY 30-FEBRUARY 4, 2018 ~ WAITRESS
Brought to life by a groundbreaking all-female creative team, this irresistible new hit features original music and lyrics by 5-time Grammy® nominee Sara Bareilles ("Brave," "Love Song"), a book by acclaimed screenwriter Jessie Nelson (I Am Sam) and direction by Tony Award® winner Diane Paulus (Pippin, Finding Neverland). "It's an empowering musical of the highest order!" raves the Chicago Tribune.
Inspired by Adrienne Shelly's beloved film, WAITRESS tells the story of Jenna – a waitress and expert pie maker, Jenna dreams of a way out of her small town and loveless marriage. A baking contest in a nearby county and the town's new doctor may offer her a chance at a fresh start, while her fellow waitresses offer their own recipes for happiness. But Jenna must summon the strength and courage to rebuild her own life.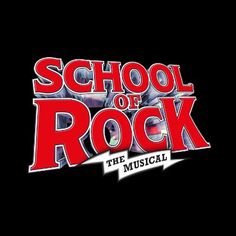 "WAITRESS is a little slice of heaven!" says Entertainment Weekly and "a monumental contribution to Broadway!" according to Marie Claire. Don't miss this uplifting musical celebrating friendship, motherhood, and the magic of a well-made pie.
MARCH 20-25, 2018 ~ SCHOOL OF ROCK
SCHOOL OF ROCK is a New York Times Critics' Pick and "AN INSPIRING JOLT OF ENERGY, JOY AND MAD SKILLZ!" (Entertainment Weekly). Based on the hit film, this hilarious new musical follows Dewey Finn, a wannabe rock star posing as a substitute teacher who turns a class of straight-A students into a guitar-shredding, bass-slapping, mind-blowing rock band. This high-octane smash features 14 new songs from ANDREW LLOYD WEBBER, all the original songs from the movie and musical theater's first-ever kids rock band playing their instruments live on stage. Vanity Fair raves, "FISTS OF ALL AGES SHALL BE PUMPING!"
MAY 1-6, 2018 ~ AN AMERICAN IN PARIS
AN AMERICAN IN PARIS is the new Tony Award®-winning musical about an American soldier, a mysterious French girl, and an indomitable European city, each yearning for a new beginning in the aftermath of war. Acclaimed director/choreographer and 2015 Tony Award®-winner Christopher Wheeldon brings the magic and romance of Paris into perfect harmony with unforgettable songs from George and Ira Gershwin in the show that earned more awards than any other musical in the 2015 season!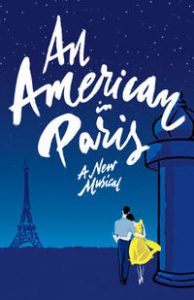 The New York Times raves, "AN AMERICAN IN PARIS is a triumph! Pure joy!" and the Wall Street Journal declares, "Once you've seen it, you'll find it hard to settle for less ever again." Don't miss this stunning Broadway hit when it arrives in Baltimore on its first national tour!
JUNE 5-10, 2018 ~ ON YOUR FEET!
From their humble beginnings in Cuba, Emilio and Gloria Estefan came to America and broke through all barriers to become a crossover sensation at the very top of the pop music world. But just when they thought they had it all, they almost lost everything. From international superstardom to life-threatening tragedy, ON YOUR FEET! takes you behind the music and inside the real story of this record-making and groundbreaking couple who, in the face of adversity, found a way to end up on their feet.
Directed by two-time Tony Award® winner Jerry Mitchell (Kinky Boots), with choreography by Olivier Award winner Sergio Trujillo (Jersey Boys) and an original book by Academy Award® winner Alexander Dinelaris (Birdman), ON YOUR FEET! features some of the most iconic songs of the past quarter-century — and one of the most inspiring stories in music history.
7-SHOW SUBSCRIPTION PACKAGES ON SALE NOW
Season tickets for the 2017/18 Hippodrome Broadway Series are on sale now and can purchased:
.. Online at BaltimoreHippodrome.com
.. By phone at 800.343.3103 (M-F, 9am-5pm)
.. In Person at the Hippodrome Theatre Box Office (M-F, 11am-3pm)
GROUPS AND INDIVIDUAL TICKETS
Individual tickets on-sale dates will be announced throughout the year. For groups of 10+ pricing, please call
443.703.2401 or e-mail baltimore.groups@broadwayacrossamerica.com.
SOCIAL MEDIA /HippodromeBway
Facebook Twitter Instagram Pinterest
Prices begin at $189. Current Subscribers will receive renewal materials via email and/or mail. The Hippodrome Broadway Series offers an array of Subscriber benefits including: priority purchase opportunities and flexible payment plan, a dedicated season staff, exchange privileges, and replacements on lost or stolen tickets. In addition, Season Subscribers can take advantage of special offers plus membership and privileges to Broadway Across America, a national network of over 40 North American cities where Broadway is presented.
The CareFirst® BlueCross BlueShield Hippodrome Broadway Series is presented in partnership with THE HIPPODROME FOUNDATION. The Hippodrome Foundation, Inc. is a 501(c)3, non-profit organization established in Baltimore, Maryland in 1976.
Formerly known as the Baltimore Center for the Performing Arts (BCPA), the foundation was created to present live theater at the Morris A. Mechanic Theater. Over the years, HFI has evolved into its present incarnation as the largest presenter of Broadway in Maryland working in partnership with Broadway Across America to bring in the very best possible shows. BROADWAY ACROSS AMERICA is part of The John Gore Organization family of companies, which includes Broadway.com, under the supervision of 9 time Tony-winning producer John Gore (Owner & CEO). Current and past productions include Beautiful, Cats, Fiddler on the Roof, Finding Neverland, Hairspray, Million Dollar Quartet, On Your Feet!, School of Rock and The Producers. BroadwayAcrossAmerica.com;
Broadway.com