UMBC suspends five women's lacrosse players accused of threatening to kill their freshmen teammates
University of Maryland Baltimore County  suspended five women  from the lacrosse team after they were accused of threatening to maim and "kill" their freshmen teammates,  and "take down the coaches," according to a series of texts obtained by The Baltimore Post-Examiner.
The text messages appeared in a "GroupMe Chat" under "Sophmores rule." The texts were not sent to the freshmen and were sent only to those who had openly expressed their hate for their freshmen teammates. The Post-Examiner obtained 16 pages of text screenshots. The dates of all the texts are not known, but appear to be recent because some refer to upcoming games that have yet to be played.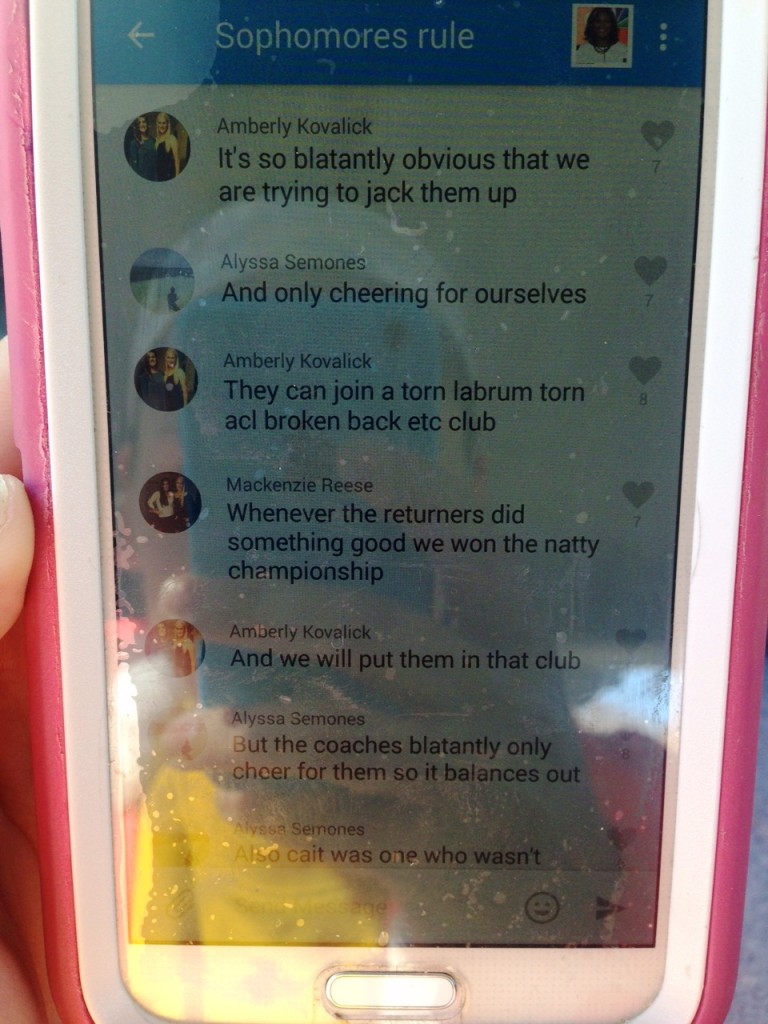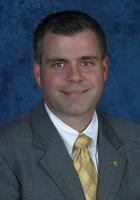 In one text, a player asked if she can just threaten the freshmen. That triggered the response from another player, "Can we just kill them?"
To which another replied, "I'll pitch in."
Other texts are simply more blunt on how and where they will maim their freshman teammates: "What a bitch. Next time I won't try and fucking help her out with her ankles you just wait that bitch will have 50 more bruises on her arm than she already has and they will all be from me. I'm so pissed."
A player discovered the text messages on March 6 and immediately turned it over to the coaches, who gave it to the school authorities. The UMBC administration waited five more days – allowing the players to continue to practice with each other before taking any disciplinary action, according to parents and sources familiar with the athletic program.
Sources identified the girls suspended as sophomores Amber Kovalick, 19, Meghan Milani, 19, and Mackenzie Reese, 19. Brittany Marquess, 20, a junior and Alyssa Semones, 21, a senior also were suspended.
The players were suspended nearly an hour before their Wednesday game against Drexel, but were allowed to sit in the bleachers where parents said they applauded as their freshmen teammates were knocked to the ground. The freshmen led UMBC to victory, beating Drexel, 17 -10, improving the Retrievers' record to 4-3.
One of the co-head coaches, Tony Giro, refused to attend the Drexel game unless the administration removed the players accused of threatening the freshmen from the team, parents said.  Co-head coach Amy Appelt coached the players.
Giro declined comment.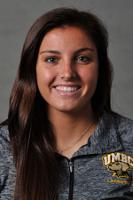 Parents said while they waited for the administration to act, Giro had held non-contact practices and separated the groups to avoid contact. Parents speaking under the condition their name not be used, praised Giro for his efforts, but are frustrated Athletics Director Tim Hall  has since decided to separate Giro from the team for an undisclosed amount of time when Giro appeared to be the only one doing anything about the situation. Hall did not return calls for comment.
The parents say the texts appear to be a deliberate effort to try to get Giro fired for playing his first recruiting class over sophomores and upperclassmen.
For Giro's efforts to protect the team, two of the suspended players refer to Giro as "Hitler Tony," according to the texts.
The incident comes in the aftermath of other allegations alleged by parents who said at the beginning of the school year, upperclassmen on the team allegedly forced their freshmen colleagues to donate $20 to fund an alcohol party and last year a senior on the team had provided alcohol to her teammates on a bus trip en route to an out of state game. Parents said UMBC let the student off with an apology letter.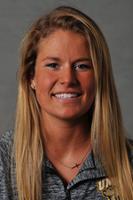 It's unknown why only five were suspended when others took part in the group text chat, including one player who said she wants to "strangle that (freshman) ." The school also could not explain why students who have threatened to kill or maim another student are not expelled per the school's student conduct policy or even why insubordinate players remain on the team.
UMBC spokesperson Dinah Winnick first said she would look into the situation. But then called back to say the university could not comment because the school is on spring break recess. However, the team continues to practice for its upcoming game. Winnick did say she would look into the allegations and get back to the Post-Examiner at a later date.
(Several hours after this story broke in the Baltimore Post-Examiner, UMBC released the following statement:)
UMBC Statement Update: "Five women's lacrosse players have been suspended from the team for violation of team rules.  The Athletics Director and other University leaders are following all applicable policies and practices as we work to fully understand the situation and support our student athletes," said Lisa Akchin, Associate VP, Marketing & Public Relations for UMBC.
UMBC Statement Update from Athletics Director Tim Hall issued Monday: "This type of behavior and language from any student is concerning and it doesn't reflect the community standards at UMBC as an institution," Hall said. "What we have done for anybody who has reached out is to assure and reassure that we have put the appropriate safety measures in place, because the welfare of our student-athletes is our highest priority."
Hall also explained the suspension of the five women. 
"We wanted to be open-ended to say indefinitely, until we have a better and more comprehensive understanding of the situation," Hall said. "Situations of this nature need to be looked at very thoroughly and sometimes they can take some time. We won't sacrifice thoroughness for expediency."
Hall also said it was his decision to remove Giro from coaching in the Drexel game, sharply contradicting sources that said Giro told Hall to suspend the players or he wouldn't coach the game.
The Fallston Group, announced late Monday that it had been retained by four of the players "to assist with navigating a very difficult public issue." It attributed the apology below to Kovalick, Milani, Reese and Semones.
Four of the Five Suspended Players'  Group Statement issued late Monday:  "First and foremost, our hurtful, destructive words and tone are absolutely inexcusable on many levels. Our stance was utterly inappropriate and we are deeply sorry to the many we negatively impacted, particularly our hard-working teammates who deserve much better. Words cannot express our sense of regret and disappointment in ourselves. We know that everyone deserves to be treated with the utmost dignity and respect—we let our emotions get the best of us over time and we failed. While repeatedly asked to lend our perspective about the many elements which caused the UMBC women's lacrosse situation to escalate, we have been, and continue to be, focused on working privately with university leadership to move forward. Our goal is to humbly work through this difficult situation with hopes of achieving an outcome that makes the best long-term sense for all involved. Thank you for respecting our decision to handle this matter internally at this time."
UMBC Update: Statement issued on Wednesday: Athletics Director Tim Hall has appointed Amy Slade as head coach of the UMBC women's lacrosse program as of March 17. Tony Giro, who had shared co-head coaching responsibilities with Slade, is now on leave from the university to allow the Retrievers to focus on their upcoming conference season. Slade (formerly Amy Appelt) is in the midst of her third season at the helm of the Retrievers, after spending three campaigns as an assistant coach. She started at UMBC in August of 2009 after an illustrious playing career at the University of Virginia. A four-time All-American with the Cavaliers, Slade won the prestigious Tewaaraton Trophy and led the UVA team to a national championship in 2004. Slade, a native of Garden City, N.Y., was inducted into the Long Island Metropolitan Lacrosse Foundation Hall of Fame last month. The Retrievers (5-3) are preparing for their America East Conference opening game versus Binghamton on Saturday, March 21 with a noon start time at UMBC Stadium.
UMBC Update: Statement issued Thursday : The Post-Examiner requested several interviews with UMBC President Freeman Hrabowski , but he declined. Hrabowski and Provost Philip Rous released the following statement about the women's lacrosse program:"We want to provide the campus with information about the recent matter involving our women's lacrosse team. (Our Student Affairs colleagues and others have been managing this matter throughout spring break.)
On March 6, women's lacrosse coaching staff learned of a troubling situation within the team. Leaders in Athletics and Student Affairs moved quickly to examine the matter, support the students affected, and ensure the safety and well-being of all involved. On March 11, five players were suspended indefinitely from the team for a violation of team rules. Efforts to resolve this complex situation continue.
On March 17, Athletics Director Tim Hall appointed Amy Slade as head coach of our women's lacrosse program. Tony Giro, who had shared co-head coaching responsibilities with Slade, is on leave from the University. Coach Slade, a four-time all-American and national champion, is now in her third season with the Retrievers, and we are confident in her ability to move the team forward.
In matters of student well-being, our primary focus is always on attending to the needs and rights of students and upholding our community standards of safety, health, respect, and integrity. Support for students, fairness, and applicable laws often limit the details that are appropriate to share with the campus community and the public.
We want to thank everyone who has been supporting our students as we work through this challenging situation. We also want to thank our colleagues, our students and their families, alumni, and friends for all they contribute to the caring, civil, respectful environment we work to build every day at UMBC."
Update March 18: Brittany Marquess' suspension has been lifted. The university has allowed  her to rejoin the team. She is the player who did not hire a public relations firm, which helped the four others craft an apology letter. 
Several of the texts are extremely graphic, violent and sexual in nature. Those texting identify themselves as the same player whose names are listed on the roster. The Post-Examiner decided not to publish images of the texts that identify the victim's names and the targets of those players whom the others wanted to injure.
Here's a sampling of some of the texts with the victim's names redacted.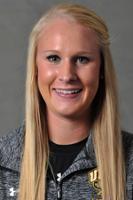 Amber Kovalick: "Today ****** was about to shoot an 8 meter and I was playing defense on her and I said some shit like oh fuck yeah and I didn't even remotely try to check her stick, I tried to fucking swipe that bitch's head off."
Mackenzie Reese: "I'm only aiming for her fucking shins and then I'll aim for her ***** fucking hair and head and we all know that head of hers is worthless anyway."
Alyssa Semones: "And, if and when, we need to kill her."
Meghan Milani: "Take down the coaches. Kill the freshman."
Parents of the freshmen and others have been outraged after reading the texts. Supporters of the freshmen sent the Post-Examiner a letter Friday evening demanding justice. The letter is signed, "Seeking Justice." The following is the unedited letter sent to the Post-Examiner.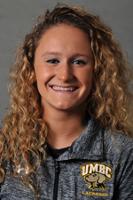 "To Whom it May Concern,
We wanted to make sure you were aware of the extreme situation at UMBC concerning the women's lacrosse team. It is an appalling situation of a jealous older group threatening and carrying out threats of harm against the freshmen class. There are many details and layers to this horrific situation but this all stems from players that were recruited and promised playing time by the former head coach taking out their lack of success on the current coach and "his first recruiting class" the current freshmen.
The only thing as upsetting as the actions of the older players is the actions (rather failed actions) of the UMBC athletic and school admin to protect our girls. They have become so concerned with how the information (chats) got out that they have totally lost focus on the victims. The older players temporarily suspended were even
allowed to come to the game this past Wed against Drexel and cheer when a freshmen was knocked to the ground. They are still at the school and the school has said they CAN'T protect or daughters. Well, yes they could. A dismissal, which is what should have happened, would allow for arresting them if they continue to trespass on UMBC property.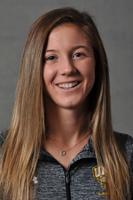 The head coach is the only one showing any concern for these girls safety. He has kept them out of contact at practices which is the only thing he can control. The school officials have not expressed any real concern for the safety of the freshman players.
Attached are messages received between the members of the team who are not freshman. They show the harsh words and violence threatened against the freshman class. They also show their "at all costs" mentality to get the current coach fired.
Please help us and do what you do best, expose this story to the masses so we can get some justice."
Sincerely,
Seeking Justice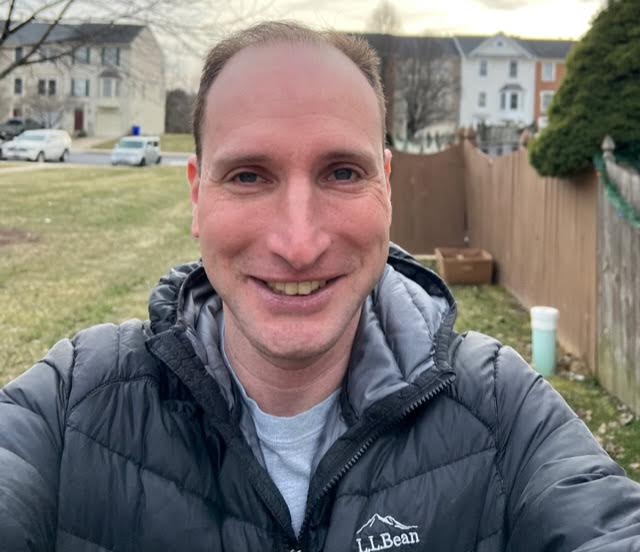 Bryan is an award-winning political journalist who has extensive experience covering Congress and Maryland state government.
His work includes coverage of the election of Donald Trump, the confirmation hearings of Supreme Court Justice Brett Kavanaugh and attorneys general William Barr and Jeff Sessions-as well as that of the Maryland General Assembly, Gov. Larry Hogan, and the COVID-19 pandemic.
Bryan has broken stories involving athletic and sexual assault scandals with the Baltimore Post-Examiner.
His original UMBC investigation gained international attention, was featured in People Magazine and he was interviewed by ABC's "Good Morning America" and local radio stations. Bryan broke subsequent stories documenting UMBC's omission of a sexual assault on their daily crime log and a federal investigation related to the university's handling of an alleged sexual assault.