Thornton to run for Congress in 4th
Howard University political scientist Alvin Thornton, who chaired the commission that formulated Maryland's current system of public school funding that often bears his name, plans on running for Congress in the 4th Congressional District.
The district already has seven declared candidates for the seat now represented by Rep. Donna Edwards, who is running for the Democratic nomination for U.S. Senate.
"It's a disabled electorate," said Thornton, a Upper Marlboro resident. He said the district, which includes parts of Anne Arundel, does not have the political clout it should.
"You have to have issues that mobilize people," said Thornton. He happened to be on Lawyer's Mall Thursday morning to tape some campaign video at the same time a Tame the Gerrymander rally was taking place.
Thornton continues to be mobilized himself by school funding issues, and is unhappy he was not appointed to be the commission currently looking at revising education funding in Maryland, sometimes called Thornton 2.
"I'm concerned about the unraveling of that consensus" on school funding issues that sought to balance the needs of rich and poor jurisdictions to provide an adequate education, he said. It involved many compromises and funding formulas related both to wealth, income and student achievement.
"That's something that no state had done without major litigation," Thornton said. The commission he chaired was appointed because of a lawsuit complaining of inadequate state funding, but it was resolved by legislation recommended by his commission.
Thornton has only run for political office once before, running for State Senate in district 25 against Sen. Mike Donovan, who opposed the creation of a state holiday for Martin Luther King Jr., Thornton said.
Other candidates in the 4th Congressional race are former Prince George's County State's Attorney Glenn Ivey, former Lt. Gov. Anthony Brown, Dels. Dereck Davis and Joseline Pena-Melnyk, former County Council member Ingrid Turner, Warren Christopher who ran against Edwards last year, and Lisa Renee Ransom.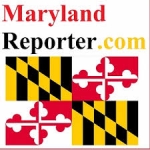 MarylandReporter.com is a daily news website produced by journalists committed to making state government as open, transparent, accountable and responsive as possible – in deed, not just in promise. We believe the people who pay for this government are entitled to have their money spent in an efficient and effective way, and that they are entitled to keep as much of their hard-earned dollars as they possibly can.