Thomas Herd Of Forbes Magazine & T1 Advertising Sets The Bar For Digital Growth 
Social Media is the new pathway to happiness, success, and glory. At its inception, it was mostly something for individual pride and glory, but has quickly transitioned to the focal point of business growth and development.
Many companies are using this tool to as their main driver of revenue as well as a cornerstone for marketing and branding. Companies not doing this are being left behind in the dust.
There is nobody more familiar with leveraging social media to help a business turn a profit and gain notoriety than the CEO of T1 Advertising,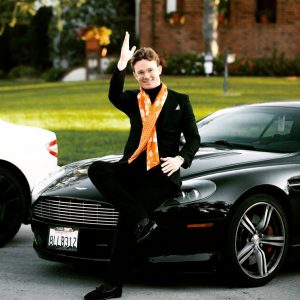 Thomas Herd has set the bar with his plethora of in-depth knowledge of this growing industry.
He has been recognized by multiple world-famous publications such as Forbes magazine, with his success in helping industry leaders. Integrity in business is something Herd has always prided himself on, and his team have been able to deliver impeccable results and help multiple companies capitalize on T1's ability and knowledge of the system.
T1 takes a direct and personalized approach for whatever industry they take on, and are always sure to deliver. The team thoroughly researches the company and its competitors to assure viral growth for clients, as well as tailoring a successful campaign based on data-driven algorithms for each sector. T1 started in Los Angeles and was able to emerge and grow worldwide to major cities like Miami, New York, and Monaco. There are many companies that aspire to do what T1 does, but their exponential and fast-paced growth speaks volumes to their approach and care for each client.
Herd takes pride in seeing his clients succeed and grow with him, and everyone is left satisfied because of T1's great team that is composed of members that have unique knowledge, and can apply themselves to every little detail that is needed to help a company grow and succeed.
Herd has traveled the world at a young age and done business with some of the most famous people from sports to business, and this knowledge he has attained has led him to his brainchild, T1. Herd has chosen a team that shares his values of worldly knowledge and maintains a creative process that is second to none.
This is a team that does not lose, the VP- Dmetri Hogan has a creative eye for establishing strong market research and leveraging his unique perspective to grow branding in multiple spaces for the client. COO Alesh Ancira has Mexican roots and brings established and reputable experience dealing with high end clients such as Akon, and other widely known Mexican and International businesses seeking growth. Herd has created a team that mirrors his own dedication and integrity to delivering the best possible results.
T1's numbers speak for themselves, they are growing very quickly and any business seeking to grow their brand, increase revenue, and quickly go to the top of their industry need T1 on their side.