Too bad I can't interview myself. I'm living our target family life – single income, three children, expensive part of the state.
The only thing that would disqualify me is, like I said, I'm finally working for a profit-making company and, perhaps for the first time in my life, breaking even. I'm still more than $10 grand short of the sustainability level, but I'm no longer stagnating. My children are no longer eating more than each year's meager raise adds to the equation.
It's nowhere near civil-servant levels of financial security, by far, and every budget continuing resolution is a white-knuckle affair, but I trust the contract I work for and, more importantly, I trust the civil servants in charge of my contribution to Goddard.
It's no news room. In fact I've all but given up writing for the government. While the reasonable part of me – and my dad continually insists I'm the reasonable one in our family – understands why in PR it makes sense to let the subjects of stories review and change their quotes, the newsman in me will never get over a decade of discipline and training.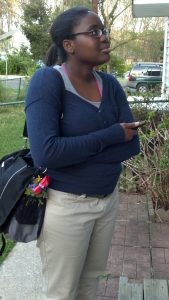 The other angle I'd be perfect for is the Greenbelt connection. At some point our teachers realized this little patch of green hasn't been hit as badly by the recession. Home prices never got quite so high during the bubble and average incomes are still close to six figures (somehow).
Amihere got the assignment, so one day we met at the New Deal Cafe for lunch, and I unloaded my background from 30-plus months covering this Roosevelt-era Green Town.
Prices are kept in check in part because of built-in anti-flipping rules. You buy a contract, not a deed: a share in the communal property, and you are obligated not to sell for a profit for two years.
On top of your mortgage, there are considerable cooperative fees every month. Mortgage payments can only get so high when you have a $300-$500 fee on top of that.
Finally there are maintenance rules. You can't even sell if you let your house get too run down. Screens have to be fixed, holes spackled, walls painted and outdoor areas kept in reasonably good repair.
When we bought, the fence was so bad the sellers had to rip it out. Fortunately they left the cemented fence posts, so I could "repair the existing fence" without having to go through too much paperwork.
I'd bought here once before, and that owner was required to dig out a brick patio that had buckled too badly over the maple roots. That patio became my corbelled brick compost bin.
But I have neighbors who fit the profile, so on a sunny march evening we went calling (after getting a home-cooked meal in, of course).
Two families were willing to talk, and in return, I got to proofread an eye-opening story about Maryland's sandlot baseball leagues. I think the original deal was for help with spreadsheets, but it'll pan out. Somehow.

Karl Hille lived and breathed local news beat reporting in Greenbelt and the Baltimore/Washington region for more than 12 years until the 2007 recession. While learning and improving the online side of the Baltimore Examiner operations, his platform dropped out from under his feet, then his rebound job at a regional business news magazine downsized him three months later. Now, working for the "dark side" – public communications work by day for the awesome government agency – he is going back to school to find the critical intersection of news, investigation, and the Internet – and re-learning how to be a student while he's the only guy on campus sporting a fedora.