Success leaves clues. Brendan Burns shares 7 Takeaways from New England Patriots' Triumph
What is the formula for success? This question has been posed for centuries, discussed and deliberated by intellectuals and entrepreneurs worldwide. One way to do so is by emulating successful people or entities. International Speaker and High-performance Coach Brendan Burns shares seven valuable lessons that we can learn from the iconic New England Patriots' football dynasty. Their long-standing success has made them one of the greatest teams in NFL history.
Consistency conquers all
While the New England Patriots were founded in 1959, it was only in the past two decades that the team initially known as the Boston Patriots have had so much success. The Patriots have remained on top of their game due to consistency with practice, scouting, training, coaching, and execution. Burns credits their unrelenting consistency as the most significant attribute to their top form. "If you stay dedicated to your craft and reinforce it with continued effort and rigorous practice, success is bound to be your ally," says Burns.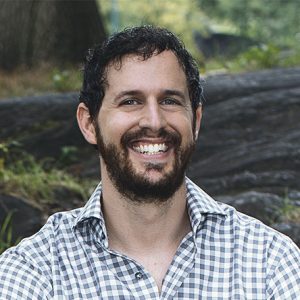 Adapt, evolve and grow
The New England Patriots have undergone substantial changes to their roster of players and management does not care where their players' played college football. They care about their skill set and their hunger and drive. Burns explains, "to garner success, it is essential to remain flexible and adapt to changing circumstances, including when building a team. This ability will allow you to learn, improve, and transform in the long run." Successful people are those who remain open-minded to talent instead of pedigree and focus on finding people who survive, and even thrive, in adverse scenarios.
Learn to be a team player
The Patriots are incredibly versatile and function exceptionally well as a team. Each player is aware of their role on the field and remains focused on the task at hand. When the entire team functions in this fashion, they end up overwhelming their opponents with the perfect mix of offense and defense. "The lesson learned here is that you can't excel at every facet of life. Embrace the importance of establishing strong relations with colleagues, vendors, and associates. Replace the word "I" with "we" and the possibilities are limitless," says Burns.
The Importance of Leadership
Coach Bill Belichick is arguably one of the greatest sports coaches of all time. Since his arrival in the year 2000, the team has reached a whole new level, winning numerous Super Bowls along the way. Strong leadership can make a world of difference in how effective the team shall be. Either you become an effective leader like Belichick, or you become an indispensable part of the team, which in turn helps your team leader to function efficiently.
Set Realistic Goals
The New England Patriots are immensely successful because they chart out goals and work tirelessly to achieve the same. It is this mindset that has helped them remain in top form for almost two decades. "It is imperative to set high-reaching goals and work towards them step by step. It is also advisable to set multiple short or midterm goals and then achieve them one at a time," recommends Burns.
There is no shortcut to success
The Patriots are a fantastic team because they put in that kind of effort. Each player works extremely hard on himself to become an invaluable asset to the team. "The lesson here is quite simple; hard work is irreplaceable. Not only will it ensure success, but it will help you outshine the competition," concludes Burns. Hard work works.
Nothing beats a sound strategy
The New England Patriots are unpredictable on the field. The opposition is always kept on its toes as they struggle to keep pace. They may play offensive in one game and then play entirely defensive in the next. Their game strategy changes constantly and gives them an edge over their opponents. Adopting a sound strategy is as important as knowing when to turn things around. Utilizing the same principle in life will help you stay leagues ahead of the rest.
A renowned speaker, podcast host, and author, Burns spends his time helping people lead better lives. Whether it's finding success or leading a fulfilling life, he firmly believes that everyone can be successful and achieve their goals. Sometimes it's best to follow in the footsteps of those who did it right. After all, success leaves clues.