Spend on infrastructure, education; lower income tax, broaden sales tax
By Grant Zeigenfuse
For MarylandReporter.com
In what has turned into an annual performance to the Senate Budget and Taxation Committee, the chief economist with Moody's Analytics said that while Maryland's economy is performing close to the national average, it needed to do more to grow its performance.
In response to many questions asked from committee members on Thursday, Mark Zandi of Moody's cited several opportunities for future performance.
Repeating recommendation from a September Moody's Analytics Report, Zandi said Maryland should focus on reducing key taxes and costs, investing in infrastructure, and reducing the perception of business unfriendliness. The economist said Maryland needs to build or maintain businesses that rely on demand from the private sector for growth.
To do that requires improving the state's income tax structure to lessen the burden on individuals, and tackling the high cost of utilities — a major negative for manufacturing –and investing in infrastructure projects.
Improving infrastructure, port
Senators pressed Zandi repeatedly about Maryland's tax rate. "The income tax is high, particularly at the local level, and I do think that has impact for location decisions" for companies considering coming to Maryland, he said.
He particularly cited the port of Baltimore as one of the state's greatest resources. Improvements are being made to the Panama Canal which will boost the demand for deepwater East Coast ports. And Maryland has one of the deepest and largest ports.
While other states have poured billions into upgrades to accommodate new business, Baltimore has not – particularly with its ground transportation connections to serve the port. Other infrastructure opportunities cited were BWI Thurgood Marshall Airport, and investment in Baltimore City schools if the city is to attract millennials who will stay it will need excellent schools.
Investing in pre-school
"An investment in pre-school reaps enormous returns … I think I would focus there," Zandi said. "If you educate your kids, they're going to stay." But he did say that investing in infrastructure paid off more quickly in the economy, while investing in education took a much longer time to return the investment.
Zandi was asked whether he was contradicting himself, advocating both lower income taxes and more spending on infrastructure and education.
"Infrastructure should be financed and there are creative ways of doing this," Zandi said.
He said he wasn't recommending raising less revenue but an overhaul of the tax structure, with less reliance on income taxes and more reliance on other taxes, such as expanding the income tax to services.
"Broadening the sales tax is a good place to look instead of high income tax," Zandi said. But generally he was "not in favor of manipulating the tax code" to favor specific industries or sectors, such as special tax breaks for people over 65 or military retirees.
Maryland will grow close to national average and other forecasts
"My sense is that the Maryland economy is and will continue performing pretty close to the national average," Zandi said. Job growth is rising more slowly than peer states and unemployment is at 5%.
But he cautioned that Maryland is a high cost state in which to live and do business due to higher than normal income taxes and utility costs.
Zandi stated. "The national economy is performing well and the prospects are good. This is best seen through the prism of the job market."
Nationally the economy is creating jobs – a mixture of low paying retail, government jobs, and high paying tech jobs. Energy is the only sector reducing jobs. If this growth is sustained he predicted that we will be back to full employment by midyear.
Wage growth should also pick up from 2 to 2 1/2%, the old normal being 3 1/2%. Because the financial fundamentals are good, he sees a low chance of recession (10-15%).
But he also hedged his bets citing some of the risks affecting the national economy: a struggling global economy, the Federal Reserve raising interest rates (and a volatile stock  market), and a slow productivity growth rate (currently ½%, norm is 1 ½%).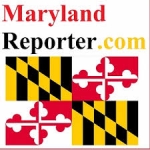 MarylandReporter.com is a daily news website produced by journalists committed to making state government as open, transparent, accountable and responsive as possible – in deed, not just in promise. We believe the people who pay for this government are entitled to have their money spent in an efficient and effective way, and that they are entitled to keep as much of their hard-earned dollars as they possibly can.