So goes Pennsylvania goes the Nation?
Harrisburg, Pa: Which party will control the U.S. House of Representatives come January?  How about the U.S. Senate?  Which party will prevail in the majority of the 36 gubernatorial elections that are being held Tuesday?
The latest polls say Republicans are likely to take control of House and possibly the Senate.
The governors races are generally more of a mixed bag. But some of those contests that were previously thought to be pretty much decided, such as in deep-blue New York state, are now believed to be somewhat competitive.
No one will know for unsure until after all of the votes are counted. And with Georgia law requiring a runoff if neither candidate breaks the 50% threshold, it could be well into December before we know the full picture.
Record breaking inflation. High gas prices. Abortion rights. Gay rights. Election integrity. Taxes. Crime. Culture wars. The 2024 presidential election. All of those issues and more will in some way be affected by outcome of the midterm elections.
To try and get a sense of where the country is at, Baltimore Post-Examiner spoke with voters at a precinct located in Harrisburg, Pennsylvania.
No president since George W. Bush has won the White House without carrying Pennsylvania.
Pennsylvania is arguably the nation's most crucial swing state with near even voter registration between Democrats and Republicans.
Harrisburg is located in Dauphin County where Democrats have about a six point edge over Republicans in voter registration.
The Senate election between Lt. Gov. John Fetterman, a Democrat, and television presenter and author Dr. Mehmet Oz, a Republican, is razor right, according to polls. The outcome of the contest could very well determine which party controls the upper chamber in Washington, D.C.
The story appears to be somewhat different in Pennsylvania's gubernatorial contest as polls suggest state Attorney General Josh Shapiro, a Democrat, has a comfortable lead over state Sen. Doug Mastriano, a Republican.
So what are Pennsylvanians saying?
Andre Hayden, a 31-year-old registered Democrat who works in the supply chain industry in Harrisburg, said a "woman's right to choose" and "immigration fairness" are the most important issues at stake in this election.
Asked how Republicans gaining control of one or both houses of Congress might affect those issues, Hayden said "nothing" would get accomplished because "gridlock" likely would ensue via a standoff between President Joe Biden and GOP lawmakers on Capitol Hill.
Asher Johnson, a 31-year-old registered Democrat and federal employee who lives in Lancaster, said "equality for all" Americans is the issue that he is most concerned about.
Like Hayden, Johnson said abortion rights are "very important" and that Republican control of Congress "could limit folks' options" with regard to that issue.
Kelsey M., a 27-year-old registered Democrat who lives in Harrisburg and works for a nonprofit organization and has experience working on political campaigns, declined to provide her full last name.
She said she is "very concerned about electoral integrity" and the "state of democracy." She said Republicans are in many cases trying to change election rules so as to better ensure their own path to victory.
Kelsey said she is equally concerned about "reproductive justice," and "racism and poverty," and prefers candidates who are most "sympathetic" toward those issues.
Ed Richardson, a 31-year-old registered Republican who lives in Harrisburg and works as an office clerk, said the outcome of the state's gubernatorial election is much more important to him than which party ultimately controls Congress.
Richardson said he supports Mastriano because he believes in "small government" and that the Republican would be better positioned than Shapiro to get "work done behind the scenes" in Harrisburg.
Richardson said he does not really care for either Fetterman nor Oz and was considering leaving that part of the ballot blank.
Samantha Hess, 37-year-old independent-leaning voter who works as insurance underwriter and lives in York said she is was still debating whether to vote.
Hess said she is tired of the non-stop campaign commercials that dominate the election season and sees both good and bad in both Democrat and Republican policies.
Hess said "inflation and high gas prices" are the most challenging issues for her right now as they make life as a single mom "super hard."
Hess emphasized the burden of high gasoline prices pointing to her five-day-a-week 25-mile commute to work from York to Harrisburg.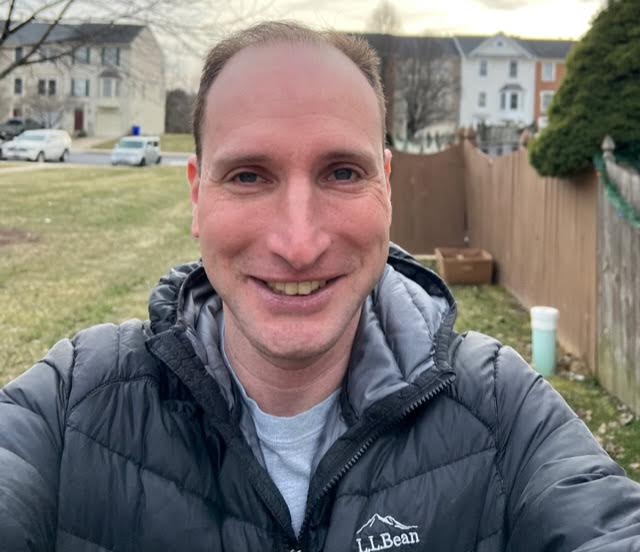 Bryan is an award-winning political journalist who has extensive experience covering Congress and Maryland state government.
His work includes coverage of the election of Donald Trump, the confirmation hearings of Supreme Court Justice Brett Kavanaugh and attorneys general William Barr and Jeff Sessions-as well as that of the Maryland General Assembly, Gov. Larry Hogan, and the COVID-19 pandemic.
Bryan has broken stories involving athletic and sexual assault scandals with the Baltimore Post-Examiner.
His original UMBC investigation gained international attention, was featured in People Magazine and he was interviewed by ABC's "Good Morning America" and local radio stations. Bryan broke subsequent stories documenting UMBC's omission of a sexual assault on their daily crime log and a federal investigation related to the university's handling of an alleged sexual assault.