Rest in Power: Maryland mourns Rep. Elijah Cummings
Many Baltimore residents have their own stories about the late U.S. Rep. Elijah Cummings, the civil rights advocate and towering presence in Maryland and national politics whose devotion to his city and its people endured until this death Thursday, reports Colin Campbell for the Sun. His constituents mourned his death after waking to the news — some calling into radio stations in tears, while others reflected on the loss his death represents to the city, state, and country.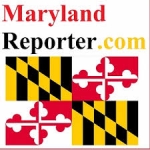 MarylandReporter.com is a daily news website produced by journalists committed to making state government as open, transparent, accountable and responsive as possible – in deed, not just in promise. We believe the people who pay for this government are entitled to have their money spent in an efficient and effective way, and that they are entitled to keep as much of their hard-earned dollars as they possibly can.