Republican legislators struggle against same-day voter registration
By Becca Heller
Facing the prospect of same-day registration for early voters, Republican delegates battled Wednesday to pass amendments intended to safeguard elections from fraud.
Since the beginning of session in January, every effort to improve access to voting has been met with a counter-initiative to cut down on voter fraud. Republicans feel that voter fraud is a widespread problem across the state and that most efforts to expand voting access further weaken the integrity of the vote.
"Same-day registration may be convenient for some, but it also opens the door for potential misuse in my opinion," said Minority Leader Anthony O'Donnell, who unsuccessfully sought to tack two different amendments onto the bill, HB 224.
Minority leader calls for higher penalties for voter fraud
O'Donnell's first proposed amendment sought to heighten the violation for "knowingly and willfully gaming the system to commit voter fraud" from the level of a misdemeanor to a felony and increase the potential fine to $10,000.
Del. Jon Cardin, a Democrat and floor leader for the bill, said the Judiciary Committee had expressed some "grave concerns" about the escalation of the crime and assured the body that a fine of up to $5,000 was already included in the law.
O'Donnell's amendment failed 52-76, with some Democrats in support. He then tried to repeal the Motor Voter Bill, which allows a person to register to vote when applying for their driver's license.
Cardin shot this amendment down by reminding O'Donnell that the requirement was in the federal Motor Voter law.
Voter ID requirement also fails
In a last ditch effort, after some delay to prepare a final amendment, Republican Del. Kathy Szeliga proposed resurrecting the voter ID bill that had been killed in committee earlier in session.
"Constituents will say to us we need an ID to get into the building to talk to our representatives, yet there is no ID required to vote," Szeliga said.
She proposed an amendment to the bill that would require voters to present a government ID if they are seeking to participate in same-day voter registration.
Cardin, adhering to the generally agreed-upon Democratic stance, responded to Szeliga's amendment, saying that the initiative "would disenfranchise many, many voters."
This amendment failed 44-93.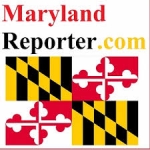 MarylandReporter.com is a daily news website produced by journalists committed to making state government as open, transparent, accountable and responsive as possible – in deed, not just in promise. We believe the people who pay for this government are entitled to have their money spent in an efficient and effective way, and that they are entitled to keep as much of their hard-earned dollars as they possibly can.