Recalling My Very Special Trip to the 'Holy Land'
Jerusalem (Courtesy of God Free Photos)
Looking back, I have been one lucky dude. Over the years, I have had a chance to visit some of the most memorable places on the planet. Growing up in Locust Point's South Baltimore during WWII, it never crossed by mind that I would someday become a world traveler.
To name a few of the notable sites I have had the privilege to enjoy: Cape Horn in Chile, South America; the fabled Galapagos Islands off the coast of Ecuador; Mother Russia, while it was under the control of the Communists; the North of Ireland, when it was below the heel of militant British Occupation troops; and, finally, in the Middle East, the often embattled, but blessed – "Holy Land."
It was on December 3, 1977, when I landed at Ben Gurion Airport, to embark on a nine-day tour of Israel. The excursion was sponsored by the "Israel Seminar Foundation" as a mission, in part, to get folks, especially members of the Christian community, to see and appreciate the origins of their religious heritage.
The emphasis was on visiting the primary religious sites, particularly in Bethlehem, Jerusalem, Galilee, and more. There were thirty-two passengers booked for the tour. We also had a luxury bus at our service.
With us on this journey was the then-Baltimore County Executive, Ted Venetoulis. Like most everybody else on the trip, this was his first time in the Holy Land. Of proud Greek heritage, Venetoulis was a pleasure to be around.
Security at the airport, I recall, was very tight. Since my passport showed that I had formerly been to Ireland, south, and north, I was given some "special" scrutiny on my entry. Although it was annoying, I survived it!
Jerusalem was our base city for the first three days of our excursion. Our guide was a middle-aged Israeli woman. She was very knowledgable and just as sweet-tempered.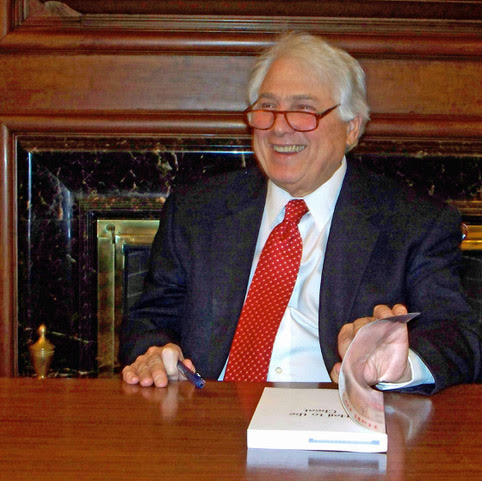 I remember checking out the Church of the Holy Sepulchre on our first stop. A high point for me was saying a silent prayer at the Western "Wailing Wall." We then headed for "Yad Vashem," Israel's Holocaust Memorial. There was hardly a dry eye in our group on leaving this special museum.
That night, I went to the King David Hotel and had a beer or two at the bar. It, too, is rich in history going back to British colonial days in Palestine. The ambiance of the place makes it worth a trip.
We finished our visit to Jerusalem the next day with stops at more ancient churches and the Mount of Olives. The Garden of Gethsemane and the Church of All Nations were also on our agenda. We touched base, too, in the "Old City" with walks along the "Via Dolorosa, Mount Zion, Cardo and more.
Just taking a walk through the streets and byways of the "Old City" in Jerusalem was exciting for me. My biggest regret looking back was that I hadn't evolved into a lover of photography at that time. Bummer!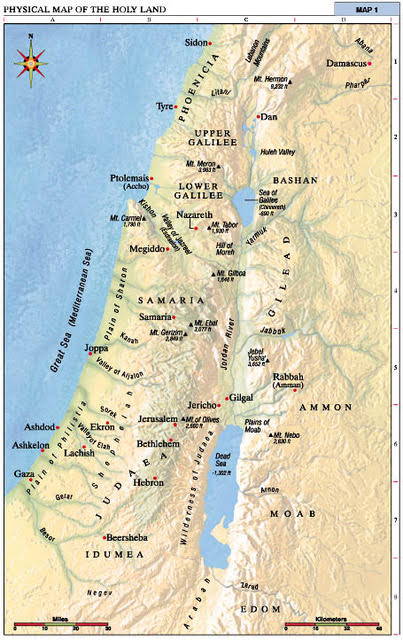 I bought some rosaries and crosses there from an Arab merchant. And, I encountered a Catholic priest/monk on my walks, who was kind enough to bless my religious souvenirs for me.
Outside the "Old City," I got a chance to take my first and only camel ride. My Lord they are big creatures! And when you sit on top of them, you are sitting pretty high up off the ground. This experience, thanks to the Arab camel owner, lasted less than two minutes. Trust me, that was more than enough time for yours truly.
Late that afternoon, some of us visited with the then-very popular Mayor of Jerusalem, "Teddy" Kollek. He was a very engaging, likable person. I can understand why he ended up serving in that post for 28 years. Venetoulis took the lead on this meeting. It was a joy to watch the interchange between these two astute politicos.
Next up on Day 4 was Bethlehem and Jericho. At the latter, we visited the Mount of Temptation. In Bethlehem, we explored Christ's birthplace at the Church of the Nativity  I had a hard time believing I was there.
I think the good nuns at Our Lady of Good Counsel R.C. School, and the fine Christian Brothers at Calvert Hall H.S., who had taught me in my early years, would be proud that I had made it to the birthplace of Christ. It was very emotional moment.
Shopping in Bethlehem was on my menu, too. I bought some colorful clothing and artifacts. They were a big hit with the family when I got back home.
For the rest of the tour we used the lovely City of Tel Aviv as our base. It sits on the Mediterranean coastline, with a population of about a half-million people. It is very cosmopolitan and popular with tourists. The ancient port city of Jaffa, was incorporated into Tel Aviv in 1950.
Our schedule got even busier. (Hey folks, you need to be in shape to go on a tour.) We took in Mount Masada, via a cable car; relaxed at the Dead Sea, where I got a chance to float in the waters; and finished with a stop at Qumran, where the "Dead Sea Scrolls" were found.
On other days, we took in the Galilee region; visiting the Mount of Beatitudes and the hometown of Mary Magdalene in Magdaia. Caesarea, Haifa, Akkd and Rosh Hanikra were also on our fast-moving agenda.
We finished up our touring with seeing more of Galilee, and the River Jordan. Where we were located, the Jordan River was so small, you could simply leap over it. What was special on Day 8 was our trip to Nazareth and the Church of the Annunciation in the hometown of Jesus.
In Tel Aviv, I thought I had been short-changed by one of the merchants. I mentioned it to our Israeli guide. She recalled the store where I had had the exchange. She didn't say anything. The next morning, however, she gave me a handful of cash! The brave little thing had gone back and confronted the merchant. What a sweetheart!
On our last night before departure, our tourist company provided dinner for us at our hotel. Members of our group were asked to share their views about the fantastic holiday. I think Venetoulis spoke for all of us when he said: It was in every way, "a remarkable experience."
The next morning, I left for home. I first stopped in Ireland, however, to touch base with my cousins – the Brogan Clan – in the West of Ireland, in the village of Stonepark, County Mayo.
I recall giving my Aunt Sissy Brogan and her two sons, Willy and Pat, and some of their neighbors, too, a few of my wooden crosses and rosaries, I let each of them know that the items were from the "Holy Land," and were already "blessed." Well, after that exchange, St. Patrick himself couldn't have gotten a warmer welcome to Ireland. What a way to end my journey by spreading the blessings of the "Holy Land" with others.

Bill Hughes is an attorney, author, actor and photographer. His latest book is "Byline Baltimore." It can be found at: https://www.amazon.com/William-Hughes/e/B00N7MGPXO/ref=dp_byline_cont_book_1