Playing Chords and Melodies – Yalda Samadi In Spotlight
"Playing the piano has always added joy to people's lives, but we're just beginning to understand the full range of its benefits."- Brenda Dillon
The piano has always been used as an effective therapeutic tool all over the world. People have used it as an instrument to help children and adults overcome their physical and emotional problems. People of all ages play and enjoy it, as it helps channel their feelings and emotions. The piano and the one playing it have always been associated with some charm.
Yalda Samadi, an Iranian pianist, born on December 22, 1990, in Tehran, has spent such a significant time in her life playing the piano. She is one pianist known for playing cords and melodies while offering great insights into why piano playing is therapeutic and essential.
Studies have shown that time that is spent at piano keys is known to improve mental health. Not only this, but the people who make music also experience less loneliness, anxiety, and depression. This is because playing the piano is an effective stress reliever, providing people with opportunities to boost people's self-esteem.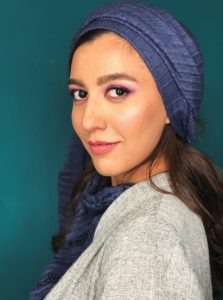 "When I had nothing else, I had my mother and the piano. And you know what? They were all I needed." – Alicia Keys
The piano teaches people bass clef and trebles both, while other instruments only teach them one or the other. It is this feature of piano playing that offers pianists like Samadi a profound understanding of music. While most musical instruments allow musicians to play just one note, the piano trains its players on all four harmonic parts of music. Furthermore, the modern piano is a highly versatile musical instrument capable of playing anything an orchestra can play. It can create all musical moods and styles by lyrically sustaining pitches.
"To be what we are, and to become what we are capable of becoming, is the only end of life." – Robert Louis Stevenson
Yalda Samadi graduated from the University of Applied Science & Technology in Tehran with a bachelor of Music, Performance Piano. The vital thing to note is that it is not Yalda's education alone that contributed to her success. Her familial musical background also plays an essential role in making her become a renowned pianist. Samadi was born in a family with great musical history. She started learning music at age 6 with her mom, Shirin Baghaee, who herself is a Cellist. As a child, Yalda Samadi was a student of the well-known Maestro Fariborz Lachini. Chista Gharib, Mostafa Kamal Pourtorab, Tigran Mesroupian, Ehsan Sabouhi, Shaya Asadi, Behrang Shegerfkar were also Samadi's other professional instructors too.
In all the years that Yalda learned and played the piano, she achieved great heights of success. In 2011, for instance, she earned a scholarship for the Master Classes of the Gyorgy Academy in Hungary. The pianist is also known for her exceptional performances. She has taken part and performed in Iran's National Orchestra, which was conducted by Barda Kiaras. Her other performances include that at the Solist and piano player of Naser CheshmAzar's concert, conducted by Armin Gheytasi in Tehran, Bandar-e-Anzali, and Shiraz cities. In addition, she has also performed the piano duet with Shahdard Rohani in Gorgan and Tehran cities. She has been a piano soloist at the University of Applied Science & Technology's orchestra conducted by Amin Ghaffari.
Yalda Samadi's dedication to playing the piano is reflected in her experiences and achievements. She has played with several ensembles, musical groups, and artists, including Hami, Reza Sadeghi, Nima Masiha, Simin Ghanem, Sharghi Ensembles, Hengame Ghaziani, Avaye Mehrabani, Ariana, Noushe, Avaye Mehrabani, and Chakavak Orchestra. Her rich experience in piano playing demonstrates how and why the playing of the piano is so unique. The piano is famous because anyone playing it plays two parts simultaneously, so it is so special. Most of the music written with the piano provides melody and chords, all played by one musician. This is what makes people call the piano the best and most versatile instrument. Samadi's other achievements include attending Kuwait's National Festival and even Iran's National Orchestra in 2011. Not only this, but the pianist also played in the 28th Fajr Music Festival with Sharghi Ensemble.
As can be seen, Yalda Samadi is one of the most versatile and dynamic pianists of the 21st century. She has been able to take piano playing to new heights. People can get a taste of her songs from the New Yalda Samadi songs list of 2021.  The artist has played songs from all genres in this song list, be it soulful, heartbroken, happy, chill, party, tripping, or romance. The range of music that Samadi has participated in illustrates just how distinct she is.