Parents of slain DNC staffer seek help in solving case
WASHINGTON – Mary and Joel Rich asked the local community on Monday for assistance in apprehending those responsible for killing their 27-year-old son Seth, who had been a staffer at the Democratic National Committee.
"We need the public's help," Mary Rich said during a press conference in Washington D.C's Crispus Attucks Park. "We need everybody's help… if everybody helps us we will find these murderers and we will make that neighborhood a lot safer."
Joel Rich pleaded with those who might know something to go to the police. "We need help from whoever can give the police some more information on what might have happened," he said. "It's old-fashioned police work. Somebody heard something. And the fliers and the reward is what's gonna help solve this crime."
Shortly after 4 a.m. on July 10, Seth was shot multiple times in the back while en route from a popular Bloomingdale bar to his nearby apartment.
Police said evidence suggested Seth was a victim in an attempted robbery. Police said Seth's watchband had been torn, which police suggested there had been a struggle. His iPhone and the contents of his wallet remained intact, police said.
Following the killing, various websites and other media forums suggested Rich had been responsible for leaking internal Democratic National Committee emails later published by WikiLeaks that ultimately forced the resignation of then-DNC chair Rep. Debbie Wasserman Schultz (Fla.)
The leaked emails suggested collusion between Wasserman Schultz and the Clinton campaign to undermine the presidential candidacy of Sen. Bernie Sanders (I-Vt.).
That information in turn caused several political pundits to speculate that the DNC and/or the Clinton campaign may have played a role in planning Rich's murder.
In early August WikiLeaks announced their intention to provide a $20,000 award to anyone able to produce verifiable information that might help facilitate a criminal conviction in the case, but its founder Julian Assange declined to comment whether the DNC staffer leaked the documents.
Joel Rich told reporters that he does not believe Seth was in any way involved with WikiLeaks.
"You can't defend a lie. Anybody who knew Seth knows that's not his personality or what he believed in; it's just so counter to what Seth believed in and there are no facts, so how do you defend against a lie?"
Republican lobbyist Jack Burkman, who is representing the Rich family, said he volunteered to act as counsel because what happened to Seth could have happened to anyone.
"I got involved in this because I have Democrats who work for me," Burkman said. "It's a fraternity in D.C. It's in some sense a political fraternity. This could have happened to any one of us. It could have happened to me. It could have happened to my Republican staff. It could have happened to my Democratic staff. I have young people working for me and often in those same neighborhoods."
Burkman is offering an $100,000 reward for information that might bring those responsible for Seth's murder to justice. Burkman also said he is funding a reenactment of the crime at an unspecified date in hopes of encouraging those in the community who may have information to come forward.
This article was republished with permission from Talk Media News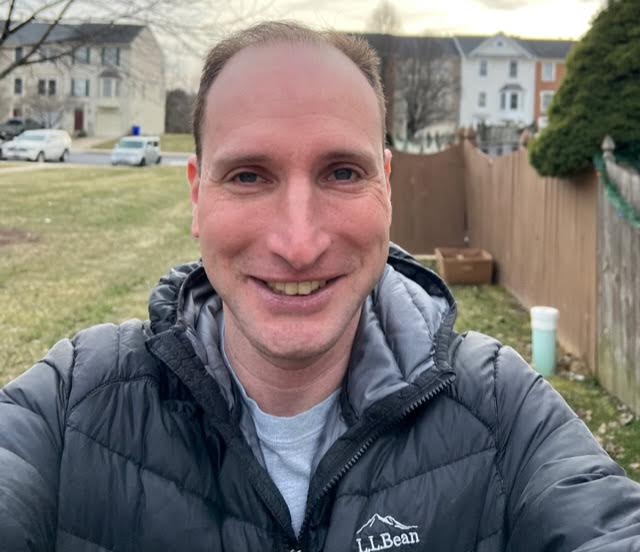 Bryan is a freelance political journalist who has extensive experience covering Congress and Maryland state government.
His work includes coverage of the election of Donald Trump, the confirmation hearings of Supreme Court Justice Brett Kavanaugh and attorneys general William Barr and Jeff Sessions-as well as that of the Maryland General Assembly, Gov. Larry Hogan, and the COVID-19 pandemic.
Bryan has broken stories involving athletic and sexual assault scandals with the Baltimore Post-Examiner.
His original UMBC investigation gained international attention, was featured in People Magazine and he was interviewed by ABC's "Good Morning America" and local radio stations. Bryan broke subsequent stories documenting UMBC's omission of a sexual assault on their daily crime log and a federal investigation related to the university's handling of an alleged sexual assault.