Notable Women: Helen D. Bentley; Mary Avara and Pat Moran, Who I Have Known and Admired
Pat Moran (YouTube screenshot)
The 100th anniversary of the passage of the 19th Amendment to the U.S. Constitution, which gave women the right to vote, is a perfect time for me to spotlight three women whom I have known and admired. They were gutsy individuals who broke the mold in their respective spheres of operation.
Two of them: Helen Delich Bentley and Mary Avara, have passed on to their final reward. While the third: Pat Moran, a film/TV casting director extraordinary, is still very much in action.
These three spirited women couldn't be more different than each other. It's those "differences," however, that make them who they are and demonstrate why they stand out for me.
First, let take a look at Helen Delich Bentley (1923-2016). She was born in Ruth, Nevada, the daughter of a miner.
Back in the mid-1950s, I joined Local 829 of the International Longshoremen's Association (ILA). I was 18 years old. It was located in the 1200 block of Hull Street in Locust Point. My home was in the same block, but on the opposite side of the street.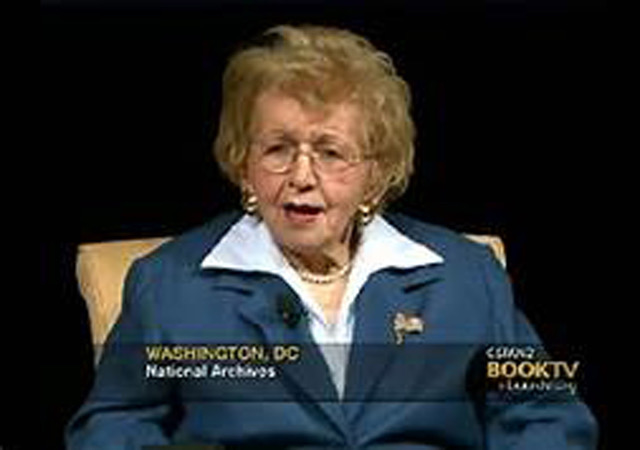 One of the first union meetings I attended was a contentious one. It was held inside 829's union hall. The local's president was under fire, I can't remember all the details, but the meeting was packed. There was a lot of yelling going on.
I was standing in the back of the hall when there was a loud banging on the front door. When it was opened, I could spot a woman trying to get in. It was Helen Delich! (She later married Roy Bentley.)
The sergeant-at-arms said firmly, "get f…… lost!" Delich persisted shoving and barked loudly: "This is a public meeting." The union guy responded: "Go f… y…….!," as they jockeyed back and forth.
Then, I spotted a cop who showed up at the scene and cooled things down. Absent his appearance, I think Delich would have spent the night out there banging away on the front door, then leading to God knows what.
Bentley went on to have fantastic career as a reporter and maritime editor for the "Baltimore Sun." She later became a producer of a popular TV show, "The Port that Built and City and State." From there, she launched a political career and served 10 years as a Republican Member of the House of Representatives, among other notable achievements.
The last time I saw Bentley, she spoke at my brother's Richard's funeral. He was the retired head of the 65,000 member ILA national union. Bentley shared her deep admiration for his work. Her words were a beautiful send off for Richard and just another reason why Bentley was so special to me.
Now, I would like to share my fond memories of another women who broke new ground. This time in the area of public service – Mary Avara. (1910-2000).
I called her "Miss Mary." She had her own "Ladies Democratic Club," on South Carrollton Street in "Pigtown," in the heart of Southwest Baltimore. From a large family, Avara (nee Serio), a proud Italian, was widowed at age 36, with four young children to take care of. Her husband, a barber died in a tragic car crash in 1946.
To put bread on the table, Avara worked as bail bondswoman. If you were arrested and needed to make bail, you could turn to Miss Mary for help. She also knew who the best criminal lawyers were in the police district courts. It was simply unheard of for a woman, back in that era, to be in the bail bonds business. Avara did it, however, and she was darn good at it, too.
Politically, Avara was aligned with the political boss, Julian "Fats" Carrick aka "The Chicken Man." He was my "boss," too. Carrick's club backed J. Millard Tawes, a Democrat, for governor in 1959 election. He was an Eastern Shore politico. Tawes won that election and then served two terms in that post.
As a result of Tawes' victory, I got appointed to a job as a Deputy Clerk in the Baltimore City Court. This was perfect for me, since I was starting law school at night at the University of Baltimore. Who do you think took me to work on that very first day and introduced me to the Clerk of the Court, John Rutherford? It was Miss Mary herself. This was in 1961. She knew everybody in the court house.
Miss Mary also got a political perk from Governor Tawes. She was appointed as the chairwoman of the "Maryland State Board of Motion Pictures Censors." And, censoring those "trashy, filthy films," as she called them, Miss Mary did with a religious zeal. This upset a lot of the powerful merchants of smut in the biz.
Avara held that post until 1982, when a U.S. Supreme Court decision struck down film censorship as unconstitutional. Maryland's film censor board was the last one in the country. It was this controversial role that made Avara into an endearing national celebrity. She came off as a feisty grandma fighting the good fight against the pushers of XXX-rated films.
The nightly TV talk show hosts loved Avara. She was a guest many times, while captivating the audience with her folksy persona, on the Johnny Carson, Merv Griffin and Dick Cavett programs.
Avara died on August 9, 2000, at age 90. Her Requiem Funeral Mass was held at her long time parish, St. Peter the Apostle RC Church. (This is the same parish, where the baseball immortal, George Herman "Babe" Ruth, was baptized.) I don't think we will see the likes of Mary Avara again.
All of the above leads me to my third and final selection – the very talented, copper-headed Pat Moran. She was raised in the Beechfield area of Baltimore City.
When growing up, Moran liked to hang out at Martick's. It was a bar on Mulberry Street, near my old high school, Calvert Hall. It was also a hippie gathering place located right behind the Central Pratt Library.  Who else do think was in that diverse group? Try the one, the only – John Waters!
That was the beginning of a lifetime artistic relationship with Waters, leading to Moran's casting actors for many of his most popular movies, such as: "Cry-Baby," "Pecker," "A Dirty Shame," "Hairspray," "Serial Mom" and "Cecil B. Demented."
(As the fates would have it, yours truly was cast by Moran in four of Waters' films, two of them – "Pecker" and "A Dirty Shame." – in which I had cameo roles.)
Over the years, Moran also did casting for outstanding TV shows, like Barry Levinson's "Homicide: Life Everlasting," NBC's serial "Homicide: Life on the Streets," HBO's "The Wire," "VEEP,"  and Charles Dutton's "The Corner." To see the full list, including many movies of creative note, go to: https://www.patmorancasting.com/about.html.
Her office is located down on Boston Street, in East Baltimore. Moran has a number of well-earned and significant casting awards to her credit, too, including the prime-time Emmy for "VEEP," "Game Change" and "Homicide: Life on the Streets."
Moran has had a very successful run in the movie casting business for the last  33 years. Check out for the full particulars at: https://www.imdb.com/name/nm0602946/
Finally, keep in mind, that in the year, 2020, pandemic or not, another film – "Wonder Woman in 1984," was added to Moran's long lists of casting credits. You go, girl!

Bill Hughes is an attorney, author, actor and photographer. His latest book is "Byline Baltimore." It can be found at: https://www.amazon.com/William-Hughes/e/B00N7MGPXO/ref=dp_byline_cont_book_1