Night Engine-Run Photo Shoot at MAAM a Solid Success
Flames erupt from the exhaust manifold during a start-up of the P-51-D 'Red Nose' at the 2021 MAAM WWII Weekend Night Engine-Run Photo Shoot. (credit Anthony C. Hayes)
READING, PA — Still photography outdoors at night can be a tricky undertaking. Yet with careful preparation, near ideal weather, three iconic models, some friendly advice and a little luck, the results can be remarkable; running the gamut from garnering bragging rights at your local photo club – to capturing museum-quality images any professional would want in his or her portfolio.
This past Saturday night, the Mid-Atlantic Air Museum (MAAM) in nearby Reading, PA offered about forty seasoned shutterbugs (and this shaky reporter) a chance to test our skills at snapping the perfect picture with its first annual Night Engine-Run Photo Shoot.
The photo shoot took place in conjunction with the air museum's 30th annual World War II Weekend.
Qualified photographers were instructed to use professional camera equipment, a tripod, and cable or remote shutter release. Flash photography was strictly prohibited, as was the use of cell-phone cameras.
Media-coordinator David Brown said, "A significant amount of time and effort has gone into making this event a reality."
The photo shoot involved three pristine vintage warbirds. The Yankee Air Museum's North American B-25 "Mitchell" Rosie's Reply was joined in the spotlight by the Commemorative Air Force's Douglas SBD-5 "Dauntless" Lady in Blue and North American P-51-D "Mustang" Red Nose.
The aircraft were lined up wing-to-wing on a portion of the airfield – far enough away from the evening hanger dance activities of MAAM's WWII Weekend – to minimize any potential light pollution. The planes were then carefully illuminated in such a way as to permit photographers to make several time-exposures of each aircraft in both a static state and then as they started up their engines. The only hitch with this plan was that a minor mechanical issue with Rosie's Reply prevented a run-up of the beautiful B-25's dual radial engines.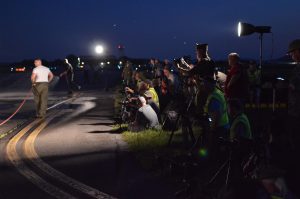 Adding some much-welcomed atmosphere to the fading twilight of the backdrop was a reflective wetting of the tarmac, thanks to a water truck and a handful of firefighters from the Greenfields Fire Department of Bern Township. Once illuminated, the glass-like effect elicited "Ooohs" and "Ahhs" from a corps of camera men and women who are used to maintaining complete silence while carefully lining up a shot.
The shoot was incredibly smooth and lasted for about an hour. Courtesy was king as our group moved about in the dark — jockeying for just the right angle — and I only noticed a handful of unintentional silhouettes shadowing the outer edges of some of my 100+ shots.
Once we wrapped up, a hearty round of applause was offered to all who worked to make the event happen. A number of voices could even be heard in the dark saying they would absolutely sign up to do the shoot again.
Exiting the area, several small pockets of photographers could be seen huddled together – scrolling through breath-taking images while comparing notes on lens types, shutter speeds, ISO and aperture settings. This reporter (who is far from being a professional photographer) employed various settings and editing options while using a 35mm Nikkor 1:1.8 G lens on my entry level Nikon D3200.
I even took a few "fingers-crossed" twilight shots using a WWII-era Kodak 35 RF loaded with Kentmere 100 B&W film. Will have to see if and how those old-school shots develop.
If the good folks at MAAM would like an endorsement (and who wouldn't?) I can honestly say that the $200 access fee — paired with the pleasant drive up to Reading for the evening — are well worth any photographer's cash/time investment. Just be sure your equipment is in good working order. Gigs like this don't come along every day.
For additional information about happenings at the Mid-Atlantic Air Museum, be sure to bookmark the MAAM World War II Weekend.
Below are a few of images we captured during MAAM's First Annual Night Engine-Run Photo Shoot. (Credit all images Anthony C. Hayes)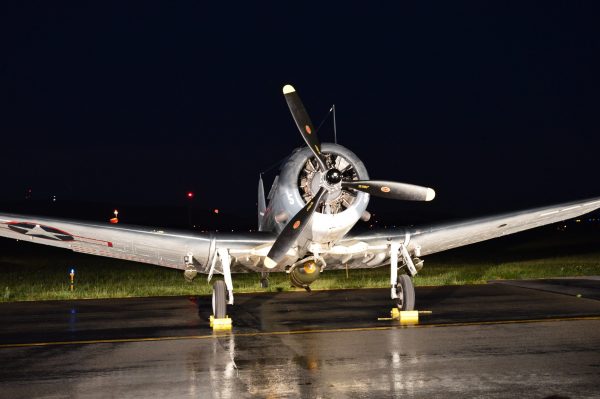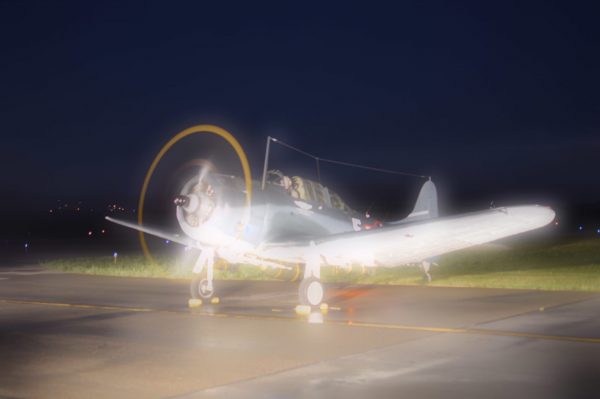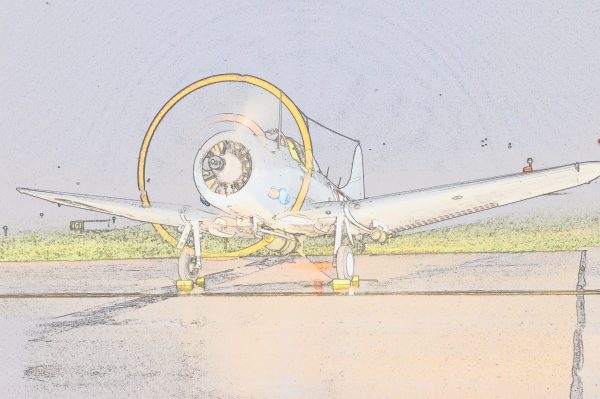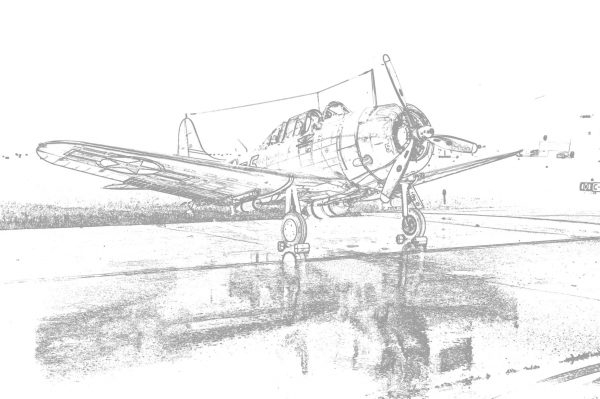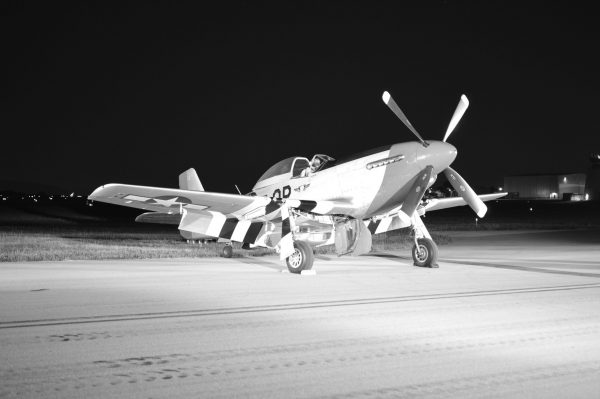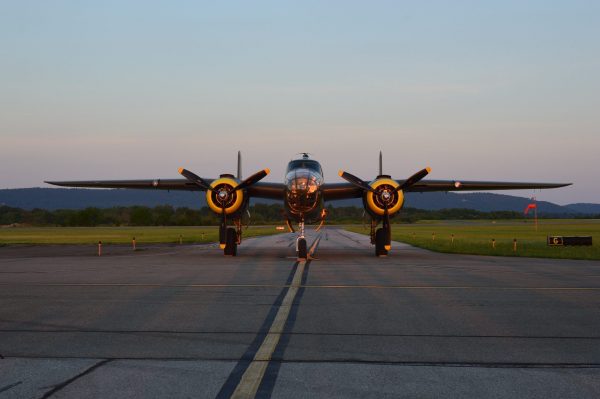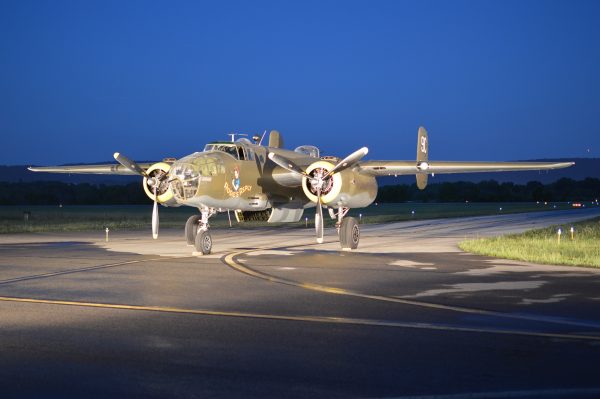 © Copyright 2021 Baltimore Post-Examiner. All Rights Reserved

Anthony C. Hayes is an actor, author, raconteur, rapscallion and bon vivant. A one-time newsboy for the Evening Sun and professional presence at the Washington Herald, Tony's poetry, photography, humor, and prose have also been featured in Smile, Hon, You're in Baltimore!, Destination Maryland, Magic Octopus Magazine, Los Angeles Post-Examiner, Voice of Baltimore, SmartCEO, Alvarez Fiction, and Tales of Blood and Roses. If you notice that his work has been purloined, please let him know. As the Good Book says, "Thou shalt not steal."