Maryland's jobless-benefits website launches then crashes
Most of the staff of Jilly's, a popular restaurant and sports bar in Pikesville, was laid off on March 16. The owner has applied for a loan and hope to bring back everyone. (Regina Holmes/MarylandReporter.com)
By Regina Holmes
While waiting for the card, he regularly checked his account online. He saw that a few weeks' funds have been loaded onto the debit card, "but I can't get the money," he told MarylandReporter.com before the card arrived.
Rob, who did not want to give his last name, said at that time that his domestic partner, Brett, who also works at Jilly's, had received his debit card several days earlier — even though they applied within minutes of each other.
Rob became worried about theft when his card was delayed. "I was really worried that someone got the card, then I realized you have to have the last four numbers of your Social Security number to activate it."
Rob lost his job of 20 years at Jilly's on March 16.
"We were out that morning stocking up on groceries when I got the call," Rob said, referring to Brett. Rob said the restaurant owner, Scott Rich, asked him to start calling the staff of about 20 to tell them they were being laid off. The owner decided to call an emergency staff meeting that evening, when he urged his employees to apply for unemployment benefits, Rob said.
"We applied right away," Rob said, referring to his partner.
Rob said he received a March 30 letter from the state confirming that he had been approved for unemployment benefits and he should expect to receive a debit card to access them in 7-10 days. The card finally arrived after two weeks.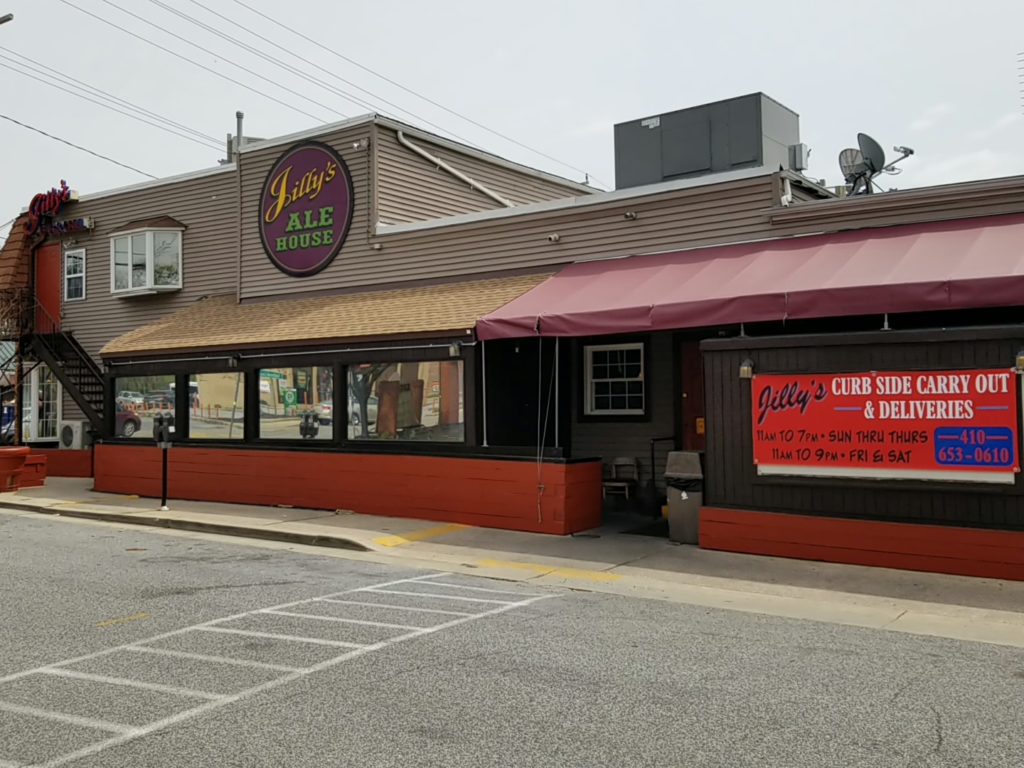 He said applying for unemployment benefits is new to him and many of his co-workers.
"There is so much confusion…it's all new to everyone."
Soon after he applied, he received a letter from his bank, M&T, offering him a personal loan with an interest rate of only 2.99%. He said he went to the bank and it took just 15 minutes at the teller's window to apply.
"I didn't expect to get the loan," he said. But just 30 minutes after he arrived home, the bank called to inform him he had been approved.
Rob said he was fortunate that as he was waiting for his debit card and loan to arrive, he did not have many pressing bills. "Most of our money has been spent on groceries. We had paid off our bills because we had planned to take a vacation in April."
The $600 weekly benefit from the federal government — part of the Coronavirus Aid, Relief, and Economic Security Act (CARES Act) started being paid out last Friday. Rob said he is now receiving those payments, too.
"We're like a family"
Rob said he misses his co-workers. "It's tough not seeing each other. We're like a family."
Right after most of the staff was laid off, they started doing group texts, he said. They had set up an informal bartering system, helping each other out when someone needed something. But the texts have tapered off as the days wore on, he said.
"This isn't the little vacation everyone thought it was going to be."
"I think everyone's mostly depressed. I don't think it's gonna go back to normal…and if it does, that's not our normal."
The timing of the restaurant's closure is ironic. "The last year was one of the busiest that I've ever been a part of," he said of his two-decades-long tenure.
Still, he said, the restaurant's curbside and carry-out business has been good and deliveries also are available. A customer can pick-up their order inside or an employee will bring it out to a customer's car upon request, he said.
The workers are careful to take precautions. "We've been wearing gloves and masks since practically Day One," he said.
Rob said he has been shocked by how many people don't know basic information about trying to stay safe from COVID-19. "The ignorance with this is worse than anything I have ever experienced."
He is worried that because of social-distancing guidelines, the restaurant won't need as many staffers when it reopens.
But a few days after MarylandReporter.com interviewed Rob, Jilly's owner — a friendly man with a warm smile — said he is applying for a Paycheck Protection Protection loan from the federal government. If approved, Rich said outside the restaurant, "I'm going to bring everybody back."
Nursing-home worker is also self-employed
Nadine Hailey of Parkville had to leave her receptionist job at a Baltimore County nursing home in late March. She retired from the state government in 2017 after 30 years. She had been working part-time at the nursing home since last July.
Hailey said she wasn't feeling well on Friday, March 27, and took the following week off. But she said her doctor wasn't comfortable with her returning to the nursing home because they have been hotspots for the coronavirus.
"The nursing homes are being hit the hardest,"  Hailey said.
Her doctor recommended that she not return to work, and Hailey said she was glad to follow her doctor's advice.
"I feel relieved," she said. "I don't even know when I'm going back."
Hailey said she applied online for unemployment benefits on Thursday. So far, so far good.
"My sister told me I should have selected a PIN but I wasn't prompted to do that."
Hailey received a confirmation email on Friday, so she feels like her application went through OK.
But she plans to apply again now that the state is accepting applications from self-employed people. In addition to her receptionist job, she has been working as a virtual assistant for small businesses and also designs resumes and websites.
"My business was impacted," she said of The Virtual Hailey Group. "I am doing more resumes and websites than I normally do."
A lot of the companies she does virtual work for lost business since the pandemic began, Hailey said — including a travel agent whose own clients canceled all their trips.
"People can't hire me to do their virtual work when they don't have work."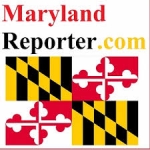 MarylandReporter.com is a daily news website produced by journalists committed to making state government as open, transparent, accountable and responsive as possible – in deed, not just in promise. We believe the people who pay for this government are entitled to have their money spent in an efficient and effective way, and that they are entitled to keep as much of their hard-earned dollars as they possibly can.