Maryland RV Show offers array of options for serious travelers
With winter rains bringing yet another dreary weekend to the Baltimore area, many Marylanders are wistfully pondering escapes to sunnier climes. One popular way of getting there is the time-tested recreational vehicle or RV. From small, simple, tow-along trailers – to well-appointed motorhomes, RVs have become the go-to option for millions of Americans seeking a secure and leisurely travel experience.
This weekend, travel pros from across the Mid-Atlantic region and beyond are exhibiting the best the industry has to offer at the 2018 Maryland RV Show.
The expansive show wraps up this Sunday at the Maryland State Fairgrounds in Timonium.
Filling three exhibition halls are the newest motorhomes (Class "A" through Class "C", mini low profile van campers and conversion vans), along with conventional travel trailers, fifth wheel models, toy haulers, and tent campers. Also on hand are dozens of vendors with unique add-ons and camp site reps with information about thousands of fascinating destinations.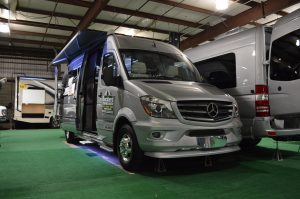 More than 30 brands of RVs are on display including:
Crossroads
Keystone
Jayco
Riverside Retro
Gulfstream
Winnebago
Pleasure Way
An Airstream is also on site, though it must be noted the gleaming model on the showroom floor is of the mid-sized Touring Coach variety, not the ubiquitous travel trailer.
Scott West – product manager for the Light and Ultra-Lite products division of Highland Ridge RV in Shipshewana, Indiana – said the lines he represents are designed around half-ton pickup trucks and full-size SUVs.
"We concentrate on family floor plans with bunks and an assortment of sleeping positions. Price-wise, we're the low twenties – mid-forty thousand dollar range.
"Our units are family-friendly, but we find that a lot of baby-boomers are downsizing, so we have RVs designed specifically with older couples in mind."
Given the hefty investment of what are primarily purely pleasure vehicles, we asked Scott who is doing the buying?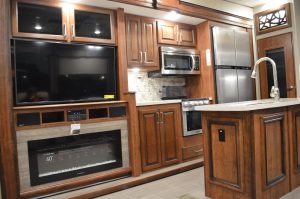 "Millenials are our fastest growing demographic right now. On the weekends, they want to get out, unplug and unwind. We're seeing a lot of younger families starting to enter the RV market. In my particular market, sales are up around 12-13%. As a company, we are up about 20%. We've been in business for a decade now, and we have grown every year.
"The industry, on the whole, has been on an eight-year rise, and we attribute that to the economy."
Scott told us that the licensing to drive or transport an RV varies state-by-state, but for the most part, any one in Maryland with a valid Class D license is good to go.
We asked Scott what's the number one question he is asked by first-time buyers?
"I guess that would be, 'What does it take to pull this trailer?' Young families usually don't have the means to purchase an $80,000 one-ton vehicle. They want something they can haul with their SUV or other type of family vehicle. A Jeep Cherokee – if it is geared just right – will certainly do the job, but a Chevy Tahoe or a Ford Expedition or Explorer is a better choice. Some of the newer cross-overs will do the job, as will a half-ton pickup, like an F-150, a Chevy 1500, or a Dodge Ram."
* * * * *
Greg Merkel – owner of Leo's Vacation Center in Gambrills, Maryland – got his start in the RV industry at the age of 14, when his parents launched the family business in 1972. Over the years, he has done everything from servicing RVs, to retailing and rentals.
We asked him how the industry has changed in the last 50 years?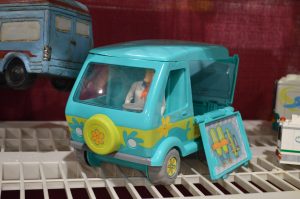 "Well, the demographics have gotten a lot wider. When my parents started the business, buyers tended to be much older. But with the economy coming back, we are seeing a lot more younger buyers – Millenial families. People who are enjoying a broader range of activities. Not just campers, but people who want to go hiking, trail biking and kayaking. We're seeing a lot of sport SUVs, too, so it's really people from their late 20s through their 70s now. Just a broader range than it used to be."
What about changes in the trailers and motor homes since the 1970s?
"All of the products are now using recycled materials. They're a lot lighter, and many are designed to be towed with smaller cars or your everyday SUV. There's really something now for everybody."
What is the life-expectancy of an RV?
"Oh, we have RVs that come in for service or trade that are 20-25 years old. If you do your regular maintenance, it will serve you well. It's just like a house – you've got to maintain it. If you pay somebody to do the scheduled maintenance, you'll spend $200-300 a year, but it's definitely worth it to have the work done by a pro."
Greg said his business offers a complete line of sales and service options.
"If you want to go camping tomorrow and need something, we've probably got it on our shelves."
What advice does he give first-time buyers?
"Do your research. Write down your 6-10 basic needs, then come to a professional like us. We'll steer you in the right direction. There's a lot you can do online, but nothing replaces speaking with a professional, who can point out things you'd never know as a first-time buyer."
* * * * *
Navigating the exhibition halls on a Friday afternoon, we spied a few families with children but didn't encounter any potential first-time buyers. We did however speak with two couples who were seriously perusing the current crop of RVs.
"I was kicking around the idea of toy hauling, but they don't make too many of them in a Class 'A' RV," said Severn resident Robert, who along with his wife Patty, took a moment to explore a few high-end models.
Robert told us he bought his first pop-up camper some forty years ago when he was only sixteen. "Basically, I grew up in a family of outdoor people. It's a lifestyle that you can't tell someone how good it is. You've got to go out and experience it for yourself."
Robert said the high-end RVs on display were more than he and his family would ever need.
"A lot of these are for glamping, and I understand that everybody has their own motive for making a purchase. But we still work. We just want something with a comfortable bed, a bathroom and a kitchen.
"What we're looking for right now is something we can enjoy with our grandchildren. We'd like to pass the fun along to the kids."
Patty noted that one of the things she has come to enjoy is the extended RV family.
"We've met a lot of wonderful people from all over the country. When our son was in the Marines, we traveled to California to visit him there. Places like military bases and even Walmart will accommodate overnight camping."
"In the summer," added Robert, "we travel almost every weekend. And we will do overnight trips. We like our beer, and have used it for parties, where we'll go to a friends house, park the RV in the driveway, put away the keys, drink our beer, and then stay the night. Our RV cost us about $110,000. I figure that's less than the cost of ten DUI's, so it's been well worth it to us."
* * * * *
Jim Ammons – a recently retired law enforcement officer – currently owns a fourteen-foot camper.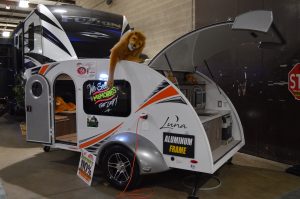 "We've been out in it about four times, since we made our purchase about a year ago, and we just have a ball. We've mostly gone out to chill and just get away from everybody. We've been to Point Lookout, to the Shenandoah Valley, and the Lake Anna area. This year we're thinking about going south through Missouri, with a stop in Branson, maybe Louisiana and Texas, then on to California to see our grandchildren."
Jim said the nicest thing about owning a camping trailer is the ease of travel.
"I can pack it up and go where we want to go. Setting it up is easy, and you can plan your itinerary by just calling ahead and letting the campsites know when you will be arriving."
What's the best thing about the RV lifestyle?
"I just like the idea of knowing that I don't have to leave until I'm ready."
* * * * *
The Maryland RV Show runs through tomorrow, Sunday February 25, at the Maryland State Fairgrounds, 2200 York Road in Timonium. Tickets are $10 for adults and children under 12 may enter for free. More information is available online or by phone at 443-356-5857.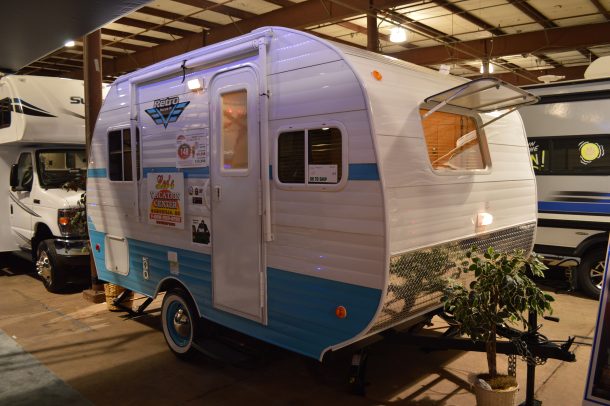 Anthony C. Hayes is an actor, author, raconteur, rapscallion and bon vivant. A one-time newsboy for the Evening Sun and professional presence at the Washington Herald, Tony's poetry, photography, humor, and prose have also been featured in Smile, Hon, You're in Baltimore!, Destination Maryland, Magic Octopus Magazine, Los Angeles Post-Examiner, Voice of Baltimore, SmartCEO, Alvarez Fiction, and Tales of Blood and Roses. If you notice that his work has been purloined, please let him know. As the Good Book says, "Thou shalt not steal."