Maryland officials and health care advocates hope to make prescription drugs more affordable
By Bryan Renbaum
@BryanRenbaum
Bryan@MarylandReporter.com
Bipartisanship was on full display Monday as Maryland elected officials and health care advocates came together to kick off the first public discussion forum on a state prescription drug board that will have the power to set upper payment limits for high-priced prescription drugs purchased or paid for by state and local governments.
"This is a bipartisan issue," Harford County Executive Barry Glassman, a Republican, said, at the Ellicott City 50+ Center to an audience comprised of several dozen predominantly senior citizens.
He added: "When you show up at your pharmacy to pay your co-pay or pay your out-of-pocket, the pharmacy or pharmacy tech doesn't check your [voter] registration card…you got to pay either way.
"And if you're a senior citizen or retiree, whether you're a Republican or a Democrat –you struggle."
Howard County Executive Calvin Ball, a Democrat, called it a battle between working people and the prescription drug companies.
"Our residents should not have to choose between paying for their needed medications or financial ruin. They shouldn't have to choose between making sure things like rent and groceries are taken care of — or the medicine needed to survive."
The board is the first of its kind in the nation, where an independent state entity will be examining the costs of drugs and determining upper limits for affordability.
Vincent DeMarco, president, Maryland Citizens' Health Initiative, said his organization would implement the Prescription Drug Affordability Board and thanked the county executives for making it happen.
"People say you can't do things in a bipartisan way. Well, these folks showed that it can be done."
Later DeMarco told MarylandReporter.com that during this year's legislative session his group will ask the General Assembly to create permanent funding for the administration of the board. And in 2023, the board is required by law to present a plan to the legislature about how to make prescription drugs affordable to all Marylanders. That could include giving the board power to set affordability limits for everyone statewide.
Even as the law is currently written with limits applying to the drug purchases of local and state governments, DeMarco said reducing the high cost of prescription drugs in those situations would create savings that could be passed along through the government as reduced taxes or increased benefits to residents, like those who attend the 50 plus center.
The legislature created the five-member Prescription Drug Affordability Board last year. Gov. Larry Hogan, Attorney General Brian Frosh, House Speaker Adrienne Jones and former Senate President Mike Miller each named appointees. Jones and Miller jointly appointed the chair of the board, former Maryland Health Secretary Van Mitchell.
The Board has begun to hire staff and currently has the authority to study ways of reducing the cost of high-priced prescription drugs. Over the next few years, its mandate will expand to have the power to limit the cost of high-priced drugs that meet certain criteria. That includes new drugs that cost $30,000 a year or more for treatment, existing drugs that go up by more than $3,000 or more a year, and generic drugs that increase by 200% or more a year.
The Board is scheduled to meet for the first time next Monday in Annapolis.
Maryland is the first state to pass legislation to establish a prescription drug board. Other states including Maine and Vermont have followed.
In Congress, the Democratic-controlled House of Representatives has passed legislation to lower prescription drug costs but that measure is unlikely to see action in the Republican-controlled Senate.
Meg Tully contributed to this report.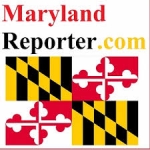 MarylandReporter.com is a daily news website produced by journalists committed to making state government as open, transparent, accountable and responsive as possible – in deed, not just in promise. We believe the people who pay for this government are entitled to have their money spent in an efficient and effective way, and that they are entitled to keep as much of their hard-earned dollars as they possibly can.