Legislative Watch website provides voting records for Assembly members
The website, Maryland Legislative Watch, has released newly aggregated voting records for each delegate and senator in the General Assembly. Previously, those votes were not available by member, said founder and coordinator Elizabeth Myers.
The website is not a formal organization, but is a project of Myers' to highlight bad bills in the General Assembly that the group believes are antithetical to the Maryland Declaration of Rights, raise fees or taxes, or create new crimes, she said.
Myers lives in Anne Arundel County and sought help from volunteers to create an IT process to aggregate the votes.
They've posted records for the past three assembly sessions and hope to go back to 2006.
The aggregation includes bill numbers and titles, as well as the date, lawmaker vote and overall vote tally.
Once they get out of committee, bills almost always pass
In looking at the records, she found that once a bill got out of committee, it had a near 100% statistical chance of passing its chamber of origin. She found only three bills in 2013 that made it out of committee but failed in their chamber of origin. That is why Myers urges her readers to oppose bills they don't like in committee.
Overall, she said the response to the new voting records has been good.
"People are happy about it. We have had hundreds of downloads of these records," Myers said. "It's the first time you can look at a legislators' actual voting record."
The General Assembly could provide the aggregated votes listed by legislator, but doesn't. Myers said it is too time consuming for the average voter to compile votes of individual lawmakers.
"We did this because they weren't providing it," Myers said.
In 2013, Legislative Watch found that 1,535 bills were introduced in the House of Delegates and 1,072 in the Senate. A large majority of the bills passed had unanimous votes.
In another story about open government, the OpenGov Foundation found broad dissatisfaction with information about laws, regulations and taxes in a survey released Thursday.
–Meg Tully
Meg@MarylandReporter.com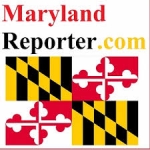 MarylandReporter.com is a daily news website produced by journalists committed to making state government as open, transparent, accountable and responsive as possible – in deed, not just in promise. We believe the people who pay for this government are entitled to have their money spent in an efficient and effective way, and that they are entitled to keep as much of their hard-earned dollars as they possibly can.