Las Vegas Judge Melanie Andress-Tobiasson: Vice Detectives wanted me and my daughter dead
LAS VEGAS — Las Vegas Township Judge Melanie Andress-Tobiasson said the Las Vegas Metropolitan Police Department intentionally outed her as a confidential informant because they wanted her and her daughter killed.
She made the claim during a recorded interview with the Baltimore Post Examiner last May. The Baltimore Post-Examiner did not report this part of the interview last year because this publication was still investigating her claims.
Tobiasson has been a critic of the Vice Squad and has been supplying information on dirty cops to the FBI. She claimed Las Vegas police told the FBI to no longer take information from her. She has claimed that pimps are targeting underage girls of judges and police officers to join the 'game.'
Tobiasson is no longer talking to the Baltimore Post-Examiner after a series of stories published by this news outlet questioned her judicial conduct. She is facing a judiciary hearing April 2 that can be watched live on the Nevada Court website.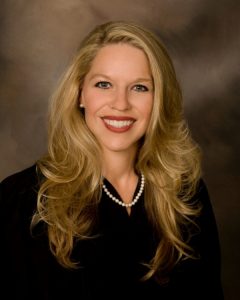 Tobiasson told the Baltimore Post-Examiner a detective deliberately outed her as a confidential informant, who then told a pimp and others that the judge is a snitch.
Tobiasson said she believes the reason she was outed was related to the double homicide of Sydney Land, 21, and Nehemiah Kauffman, 21, who were both shot execution-style, once in the head, in October of 2016.
The judge said she was outed about eight hours before the murders took place.
"And they know that the fact that they outed me, got two people killed. They weren't the two people they were trying to get killed — me and my daughter — but it got two people killed. I tell you, Joe (Sheriff Lombardo) does not want this story out there," Tobiasson told the Baltimore Post-Examiner in an exclusive interview in May.
Lombardo has refused our request for a sit-down interview and the Baltimore Post-Examiner has been barred from attending press conferences because the Las Vegas police only recognize print or television broadcast media – not online publications.
According to Tobiasson, on October 25, 2016, at 4:30 p.m. she received a phone call from [LVMPD Vice] Detective VanCleef who said he was asked to sit in on an interview with Detective Justine Gadus.
Gadus had called [LVMPD Officer] and said that she would like to interview his daughter.
Gadus said that they had received information that she potentially has information with regard to a pimp and human trafficking of juveniles, Tobiasson said.
The following is the conversation that Tobiasson said took place with the daughter and her police officer father. The judge said she received this information from VanCleef.

VanCleef said the first question out of Gadus' mouth was, "Do you know Sarah Tobiasson?"
The girl replied, "Yes I do, she's one of my best friends."
The second statement out of Gadus' mouth, "We got your name from her mom, she says you're working as a prostitute for a pimp by the name of Shane Valentine."
The police officer's daughter has no criminal record of prostitution. Police said judge didn't tell truth. The officer of daughter did not return requests for comment.
Tobiasson said that when she got the call from VanCleef, he was beside himself and said he didn't know what to do.
Tobiasson said she told him, "How about you get the fuck back in there and fix this, she just put a fucking target on my daughter. You don't think this guy is going to kill me? He's not going to kill me, he's going to kill my kid, what is wrong with you people?"
Tobiasson told VanCleef that "there is no way that this was an accident. No, Vice Detective, I don't care if they've been there for one day, would do that by accident, this was intentional."
Tobiasson said VanCleef returned to the interview.
He called her when the interview was over and told her, "Well we talked to her and we told her not to talk to your daughter about it."
"Are you an idiot, she's on the phone with my daughter right now, in fact, I bet in 30 seconds I have a call from my daughter," Tobiasson said she told VanCleef. "Sure as shit I get a text message from my daughter: 'Are you serious, you called the police on us?'
"So, I bring my daughter and (girl) to my house, I tell them you need to get to my house right now, you're not safe," Tobiasson told the Baltimore Post-Examiner. "I plan to give them the song and dance because I don't really want to tell them yet, you know, I don't want to admit to them that at this point I've been bringing information to the cops because you know, they're still young and there still, I don't want to lose my connection with them. I make it very clear to them, that they are not safe. When VanCleef calls me back he and Justine want to meet with me and my daughter. I told him basically, 'I don't want to tell you what I said, but it wasn't very nice. And I said you guys have a reason for doing what you did, and I don't know what it is, but I said if something happens to my daughter, we're going to have a real big fucking problem.'"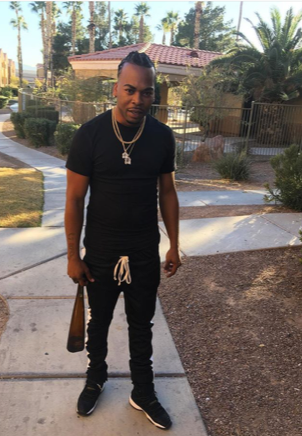 Tobiasson claimed LVMPD Homicide Detective Jarrod Grimmett confided in her that three people were involved in the double murder. She said the murder happened around 12:30 a.m. on October 26 when Grimmett told her convicted felons Shane Valentine and Dominique Thompson (Domo) went to Neo and Sydney's apartment. Grimmett also told her that evidence points to Frankie Zappia, whose stepdad is a retired police officer.
Valentine, a previously convicted felon for charges of assault with deadly weapon, burglary, and home invasion, pleaded guilty in 2017 and is incarcerated in Nevada State Prison for a burglary case and shooting into Neo Kauffman's mother's house on October 8, 2016.
Records obtained by the Baltimore Post-Examiner after the Land/Kauffman murders show the police executed several search warrants on the Las Vegas residences of Dominique Thompson, including a high-end condo where Frankie Zappia was residing. Thompson, a prior convicted felon was found to be in possession of a 9-millimeter semi-automatic handgun and a semi-automatic rifle. Thompson is in federal prison for charges of a felon in possession of a firearm. During the search warrants, the police also seized about $9,000 in cash.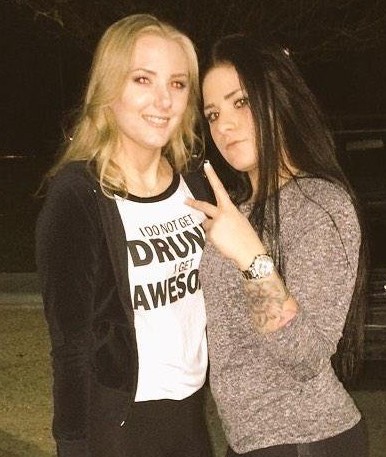 Frankie Zappia did not return several calls from the Baltimore Post-Examiner. Zappia was convicted of soliciting/engaging in prostitution in June 0f 2016. Court records indicate that a bench warrant was issued to her on March 28, 2019, for failing to appear on a trespassing charge.
However, Frankie Zappia's sister Aryanne told the Baltimore Post-Examiner that her sister is innocent.
Frankie also posted the following her on Facebook page:
"I would like to post this because I feel people need to know….. Sydney Land was my best friend. We did everything together. She knew me better than I knew myself. She was everything to me. I had never met someone like her my whole life. She was always there for me. I was in jail for four months and she's the only person I wanted to talk to every day. And I did. She never missed a phone call. She was always there. No matter if I was being dramatic or not….. then she passed away….. and everyone felt the need to blame me for it. I'm a 22 year old girl just like she is, I'm human and I have feelings.
Sydney was my everything. She was my bestest friend in the whole world. I would never put her in danger. It's been a whole year since she left, and till this day people have my name in their mouth just so they have someone to blame. Sydney knows it wasn't me. Sydney knows I was her biggest fan. Sydney knows how much love I have for her. I cry every day over her. And the fact that people keep saying I had something to do with her passing breaks my heart….. Connie (which is her mom) seems to think ruining my life will make her feel better. Well Connie reality check sis. Your own daughter hated your guts. You didn't even talk to her. You kicked her out, took her car everything. You were her biggest enemy. Not me. I wish Sydney was at peace….. and blaming me for what happened isn't going to put her there. Finding who did this is.
'Shane Valentine is a murder waiting to happen, it better not fucking be my daughter.'
Nearly eight hours after Tobiasson was outed as a source of information the double murder took place.
Tobiasson said, "they know and everyone else knows that this murder happened as a result of what (Vice Detectives) did that day." "They find the bodies Thursday morning, two days after they've been killed. They know immediately that Shane is one of the suspects."
The Baltimore Post-Examiner obtained a text message from April of 2018 between the officer's daughter and a friend. The daughter says in that text message, "Yeah, I think it was Shane, I know it was. Because Neyo was pimping."
The following are excerpts from last year's interview with Tobiasson
Tobiasson: Friday night at midnight I come home from a concert and my daughter comes to me and she says, "mom I got to talk to you, she said you know that double homicide where my friend Neo got shot, I said yeah, she says, "Shane did it." And I don't even ask her how she knows. For some reason, all the kids on the street know everything and the cops don't know shit.
So I text Det. VanCleef at midnight on Friday, so it would have been the 28th of October. I said you got any intel on the suspect in the double homicide, knowing that they knew, and he goes "yeah I heard about that yesterday morning."
So I called him, and I said, "you knew yesterday morning that Shane Valentine was a suspect in this double homicide that happened eight hours after you outed me as a source of information putting my daughter's life in danger and you didn't think that maybe I should get a heads up. That maybe someone should have called me and told me, that he was a suspect in this double homicide." And I told him Tuesday when I said to him, I go Shane Valentine is a murder waiting to happen, it better not fucking be my daughter.
So within eight hours, I was proven right because Shane Valentine was involved in the double homicide of these two kids.
So he says to me, 'oh, you guys aren't in danger, you know he's on the run, he's not worried about you guys.'
I said, 'let me explain something to you, he's already killed two people, you think he gives a shit about two more?'
I said, 'apparently nobody cares about the crimes he commits so he probably doesn't have to worry about it.'
The first detective who is investigating the case (Grimmett), thank God is someone who knows me and respects me, and I have a good relationship with. He tells me for the first three or four weeks after the murders while Shane is on the run, what information they have and what proof they have that Shane's involved and they have his phone ping at the apartment and then what happens is that after the murders the phone is turned off almost immediately and then the next time his phone is turned on, it's in Baker, California.
So, he turns his phone off as soon as the murders are committed and then turns it back on in Baker. They wind up catching him sometime later in Burbank, California sleeping in, low and behold the same rental car he was in when he shot up Neo's house, OK. Now after the double homicide, they get Neo's phone and there's like 40,000 text messages on it. Apparently, Neo never deleted his text. There's text messages between Neo and Shane; there's text messages between the daughter and Neo confirming that she is having an involvement with Neo….and there are many, many, many other text messages on his phone.
I'm advised of this by the detective working on this case that they have this information. They, therefore, reopen the drive-by shooting at Neo's mom's house on October 8 and subsequently filed charges against Shane for that, okay. Even though they didn't have enough evidence before. So they really did. I'm told they have Domo's DNA, that Frankie's phone pings at the apartment, that they caught Frankie in all kinds of lies and one of the most significant things is that after the two are dead, nobody ever texted them again.
Like Shane, and Frankie and Domo never send them another text. You know, like they know they're dead. They never sent them another text. So, there's a lot more information about how they know that Shane's involved, but they know. So Shane gets arrested in California, he gets extradited back to Vegas and he gets charged with the drive-by shooting and I find out from the homicide detective that there are four other, now mind you he's been out on bail on a burglary charge since May and then the murders are committed in October.
There were four other burglary cases that were sitting in the DA's Office that had DNA and fingerprints that tied Shane Valentine to those burglaries, that they never filed. He's out on bail on a burglary, (He was later sentenced to prison) they close the drive-by shooting case that they knew he did, and they got four other cases where that they have DNA and fingerprints and they don't file on them and revoke his bail….I told you about the detective that was originally on the case, he told me all the evidence they had that showed it was Shane, Domo and Frankie.
Now, one week after they found out I was talking to the FBI, they did a press conference where they said Shane Valentine is no longer a person of interest in this murder. The problem is they don't know that I know what evidence they have. Chances are they destroyed it by now.
Tobiasson reinforced her remarks made during the recorded interview about receiving information from Grimmett in a May 13, 2018 e-mail message to the Baltimore Post-Examiner. "We know he [Shane Valentine] was involved based on everything I was told by the original homicide detective Grimmett."
Aryanne Zappia talks about Shane, Domo and her sister Frankie
The following are excerpts that are pertinent to this story, from Aryanne Zappia's exclusive interview with the Baltimore Post-Examiner in February:
Zappia: I remember in October [2016] I believe either the 7th or the 8th, Frankie called me freaking out because Shane Valentine had threatened to kill Frankie, Neo and Sydney at the top of Red Rock's parking garage. Frankie was freaked out she said he kept calling Sydney's phone after we drove off and I finally answered and I told him he was a bitch and all of these things and Frankie is saying she told these things to Shane from Sydney's phone and Frankie said that it was over a home invasion that Neo, which was Sydney's boyfriend, and Shane had did where Neo kept a gun and some weed and didn't give it to Shane and Shane had threatened them and that he wanted his portion of the shit and Neo shouldn't have kept it.
They all were very scared, I know that because Sydney was crying, Frankie was freaked out. I'm in California there was literally nothing I can do. I'm like you need to call mom, mom can protect you, Dano is a cop, I'm telling her I don't know what I can do for you. She's like no, I don't want to get mom involved, Shane's dangerous, she's like I have to go something happened and I'm like call me later and let me know you're okay, and I'm completely bothered.
A couple of hours later she calls me and tells me that Shane is threatening to shoot up Neo's mom's house if Neo doesn't give Shane what Shane wants. And she said I have to go I'm calling mom. So Frankie calls my mom, I don't know what happened. I know that Frankie ends up at my mom's house doing laundry, again I don't know what their phone call was, I wasn't there.
My mom calls me and she's like Shane just shot up Neo's mom's house.
And I was like, "is everybody OK, where's Frankie?"
She's like, "Frankie is here doing laundry, Sydney's at work and I don't know where Neo is, but I know Frankie and Sydney are OK."
OK that's good, it's fucked up to say, but I did say I don't care how Neo is as long as Frankie and Sydney are OK, and I know that sounds fucked up, but I wasn't attached to him, so there was no emotional attachment to him for me and in my opinion it's his fault why my sister and Sydney were in jeopardy.
And so the house gets shot up and Frankie's like talking about it and there was rumors that Frankie was the girl in the car with Shane Valentine. Now Frankie and Shane had no relationship since high school, and when I say relationship, they never dated or anything like that. Shane pimped out girls in high school, there were rumors that Frankie was under Shane Valentine, now there is no actual proof and the reason why I say rumors is there is nothing to prove that was there at that time. Social media wasn't big for them, it wasn't the way it is now. It was more so a word of mouth thing and I'm not going to say anything that can't be proved to be fact. There was speculation at that time that Frankie was under Shane Valentine along with a couple of other girls that all of them went to Centennial High School, the same group of girls.
Zappia: I get out to Vegas and this is now October 24 [2016] that I make it to my parents' home, and I get to my parents and everything is fine for the first day or two and then the next morning I'm standing in my mom's kitchen and I get a phone call from my mom about 12:48 p.m. and my mom calls me and tells me Sydney is dead. And I at that moment am panicking because I knew in my heart that there was a possibility that my sister was dead as well and my first train of thought was that it was not at all murder that they overdosed because I knew them to be prior into like doing cocaine and ecstasy, just party girls that's really what I knew them to be, Xanax, things like that, so my first initial reaction was they overdosed…..
There was never a time that you didn't see Sydney and Frankie wasn't right there and vice versa, always together. And then my mom calls me back and she's like Frankie is at the apartment complex she's waiting for the police to show up, Sydney and her boyfriend were murdered in their apartment.
And I'm like Frankie's OK, yeah she says Frankie is heartbroken, she is distraught, but she is alive, and my mom said Frankie is calling I have to go. That was the end of that conversation. I called my sister shortly after my mom texts me and says Frankie wants to talk me, because prior to this my sister and I did not have a relationship because I was mad at her, I did for a period of time blame her for the way my life went in the game [prostitution] because I felt like she betrayed me as her sister, the mother of her only nephew. I had a lot of animosity towards her, but in that moment animosity didn't matter, all that mattered to me is, in that moment I'm thinking to myself my sister just lost her best friend to murder and I want to be there for her.
So I call my sister and she was, she was not crying when I was on the phone with her but you can hear sadness in her voice and that's when kind of when things sat a little weird for me, but I didn't have any idea why I felt so weird about that phone call at that time and I told Frankie, I said 'if there's anything you need from me let me know I'm here for you,' because we had been in multiple like over-the-phone arguments, really typical sister arguments but for untypical reasons but prior to this it was don't ever talk to me again, you're not allowed around my son, like very very hostile. In that moment I let her know there is no issues, the issues are dead between us. We've known Sydney for so long, Sydney became a part of our family that none of that mattered, I wanted to be there for her.
So, later that night I get a text message from Frankie that Sydney's candlelight vigil was going to be at Mountain Crest Park and if I wanted to go I could, but that Domo was going to be there.
BPE: Who's Domo?
Zappia: Domo is Frankie's pimp. [The Baltimore Post-Examiner has confirmed through court records that Frankie Zappia is a convicted prostitute].
BPE: What's his real name, do you know his real name?
Zappia: His real name I believe is either Dominique or Dominick Thompson, he is Frankie's pimp and that's actually fact, nothing I'm saying is like an opinion, everything I'm saying is fact, and so she lets me know that Domo is going to be there. So, now for the record, her in letting me know that had nothing to do with Domo. Domo has never put his hands on me. Domo has never instilled a level of fear in me. Domo has never wronged me, even in today's time. Her letting me know that was simply more of a respect thing and I do believe that because I had just left the "game."  She knows that I know her relationship to Domo and I want to make that very clear because at some point in time there was a bit of confusion and discrepancy, you're the only person I have ever given an interview to, I have never sat down with anyone or taken the time to interview with anyone, I just want to kind of clear that.
Domo, her comment to me about that was nothing to do with, he was never my pimp. I was never under him. He has never ever caused any level of harm to me as an actual fact he has always been extremely nice, extremely generous and giving to my family. He has entrusted my family with his son who is also a minor, he has a minor son who us as a family would babysit for him when he would go to concerts or if he would go out with his friends, needed someone to watch his son, we would watch him, no big deal. So Domo in that aspect even though I truly hate him for the level in which he has brainwashed my sister to thinking this lifestyle was okay, but he has not ever been a dangerous person to me.
She lets me know that Domo's going to be at this candlelight vigil and basically putting the ball in my court if I want to go. I told her it's about Sydney, it's not about Domo, it's not about me and her, I'm going to be there.
We show up to the candlelight vigil and my sister is drunk. Drunk out of her mind. She's drinking there, she's clearly upset. The candlelight vigil kind of went in a way that made me uncomfortable as in Neo's friends showed up and they were extremely drunk and had guns on them and I'm fresh out of the "game" I don't know who knows who, who's friends with who, who's involved with who, so I ended up leaving. I was really uncomfortable with my sister's behavior there, but I was kind of again brushed it off and like she was grieving.
Later that night, I'm staying with my parents in Vegas, still in Vegas at this time, I'm staying in my room and I hear my mom get a phone call and she's like, "Frankie, Frankie, Frankie calm down, I can't understand you."
Well I left my room and I stood outside of my mom's doorway, not where my mom could see me, but I was trying to listen to what was going on. Now, Frankie was not on speaker, so I do not know what Frankie was saying but I know what my mom said.
And my mom told her, "It's going to be okay, just stick with what you're saying, don't change it up." Basically like telling her to maintain a story.
Now again it didn't mean anything to me because my mom loved Sydney and nothing, I don't believe my mom would have done anything to you know protect Frankie in the aspect that Frankie murdered Sydney. I don't think that. I don't think that my sister killed Sydney which is another accusation that people have said. Frankie loved Sydney and I want that very clear. I only know Frankie to have loved Sydney and there wasn't anything that Frankie wouldn't have done with Sydney, even it wasn't in the best of nature. Frankie genuinely loved Sydney. And anyone who knew Frankie knew that. I think along the way words get mixed up, but Frankie was Sydney's best friend and vice versa.
Zappia: Now, November 2016, Sydney's already dead.  The funeral has happened, and now there's all these accusations coming out immediately, Shane Valentine killed Sydney and Neo.  Shane Valentine everywhere you go, anyone, you ask, anyone talking about this story, it is Shane Valentine, Shane Valentine, Shane Valentine.  I'm not at all, at all, and I want to make that very clear going to say that Shane Valentine is innocent. He's a fucking piece of shit and he should rot in hell for what he did, just the threats alone to them. He's a fucking horrible person, but in my heart and in my gut, I did not believe that Shane was either (a) the only person involved in that series of events or (b) the person that actually killed them.
The reason why is, everyone knows for a 100 percent fact, Frankie has even said this to Homicide, after Shane Valentine pulled the gun on them in the beginning of October, and I've told this to Homicide as well, and I'll get to that, after Shane Valentine pulled the gun on them, Sydney, Frankie, and Neo were terrified of Shane.  They would never, ever opened the door for Shane Valentine to come inside, and as things unfolded we know there was no signs of forced entry, they didn't break in.  Whoever killed them, they were familiar with and trusted them because they allowed them into their home. Anyone who knew Sydney and I'm saying this from my own personal experience, Sydney would have never, ever have opened that door, either would have Neo, knowing what happened at the beginning of that month, for Shane Valentine. The only person that Sydney was comfortable with was her brother Preston, who often hung out with them, and Frankie.
Frankie was at the apartment the day that Sydney and Neo were murdered, and Frankie has told that to Homicide, that is no secret, that is the truth. Frankie was there, they were supposed to that night go to Drais nightclub and party and whatever you do at Drais, I've never been and then they were going to go back and have a hotel party. And that is the story that I have heard since the day Sydney was murdered from my sister's mouth of what was going to happen. A hotel party after they finished at Drais. Neo was not twenty-one years old so Neo would not have been able to go into Drais nightclub, but Frankie had arranged to pick up Sydney, go to Drais and they would all then follow to the hotel party after Drais nightclub.
Obviously, after further investigation, Sydney never made it to Drais nightclub. Frankie was at Drais nightclub that night. They were able to pull the from what Homicide has said, they pulled the footage and her cellphone pinging thing and she was at Drais that night at about one in the morning. No one ever went to the hotel and I know that because I was with Connie [Land, Sydney's mother] when she called the Link [hotel] and no one ever checked into the room, no one ever showed up, no one asked about the room. Frankie knew the room was going on, never went there.
Frankie was at the apartment complex before the police arrived before anyone got there. She supposedly never went inside, don't know if she did or did not. I know that the person who went inside was Lauren Harvey, Sydney's cousin, her boyfriend, is the person who went inside and called 911 and told them, his comment of the shooter and another person are dead inside the apartment, that's his own wording, which would lead people I would think to believe that it was a murder-suicide.
Things kind of started unraveling after that so nothing was sitting right with me the more I thought about the situation so every night following Sydney's murder Frankie is out working in the casinos posting it on Snapchat, we can see it. Partying, Halloween you know she is literally in the sluttiest outfit working on Instagram at that time. Nothings adding up to me. For someone, Shane Valentine at this time hasn't been arrested, Frankie's constantly defending herself and only throwing the blame solely on Shane, which I'm not at all saying he's innocent but it seems like an easy scapegoat when he threatened to kill them at the beginning of the month of course.
Nothing's sitting right and she keeps maintaining Domo's innocence through this whole thing while, "don't anyone bring up Domo, Domo's so sad." Domo actually donated when the GoFundMe was up, a thousand dollars for Sydney's GoFundMe but didn't donate anything for Neo. I do know that Domo liked Sydney. He always liked Sydney. He never ever hit, did anything wrong to Sydney and I know that, I've been around them many times, there never was anything like that. There's actually Instagram conversations where Domo tells Sydney on Sydney's own Instagram that Sydney is the only true friend that Frankie has.
Finally in December when all these things are not adding up to me, because I can't understand how a grieving girl who's so scared for her life, and Shane's not arrested and he's the murderer, two of the three people he threatened to kill are dead and she's the only one surviving, why you're so actively posting your location and out doing the same series of events and living the same lifestyle.
Shane Valentine's girlfriend speaks out
The Baltimore Post-Examiner obtained the following text message between Alicia Jimenez, Shane Valentine's girlfriend and a friend texting in the Spring of 2017: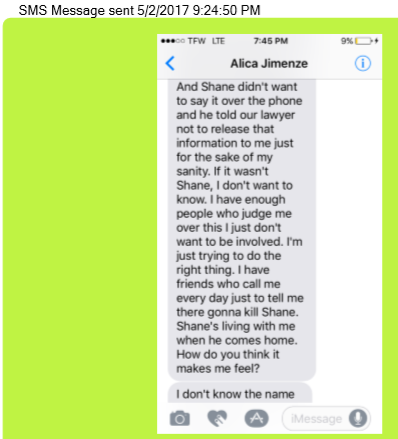 You know…you aren't the first to come to me for this. Sometimes I don't know what to tell people or I don't know why they feel like I have all the answers but I don't. All I do is pray every night that I'm doing the…for my friend, I know he didn't do it. I know Syd and Neo would want the right person in jail. But babe, I can assure you this, it was nothing she did. And Neo didn't mean to put her in that situation. He loved that girl so much. It was just wrong place at the wrong time, if she would of just been at work…something. I don't know. I think about every single day of my life. Every day, a million times. I just pray about it and it makes me feel better. The case has officially went cold. I think at this point the only way people can get closure is if they get it for themselves. Take it day by day. I'm sure she loved you just as much if not more than you loved her! She was truly an angel. God must have really needed her. Cheer up buttercup, she's probably looking down at you right now wishing you didn't feel this way. I love you. I don't talk to anyone about this. No one because all I do is get looked at weird…and just. Weird vibes. The night of the murder? No! The morning of his mom's house being shot but I have no idea anything was going to be the way it was…at all. I'm so sorry. No. Not at all! I haven't wrote about it like that in some time so it felt nice. Weird because Shane called me when you texted me and it just freaked me out. And the guy they brought to Shane's attention is 99% sure the guy but can't prove it. When Shane really comes home and I'm able to talk to him in private, I think even I'm going to get more closure and I can help others too. But people just instantly attack me. Yeah they brought some up. He's a pimp. No one in the friend group. But Shane's heard of him. And he was friends with Neo. A pimp, like Neo. Pimp world is a whole different world…I mean seriously. People who really know the game understand how easy it is for situations like this to happen. He's a lot older than Shane, I want to say he's close to 27/28. I'm not positive. And Shane didn't want to say it over the phone and he told our lawyer not to release that information to me just for the sake of my sanity. If it wasn't Shane, I don't want to know. I have enough people who judge me over this, I just don't want to be involved. I'm just trying to do the right thing. I have friends who call me every day just to tell me they're gonna kill Shane. Shane's living with me when he comes home. How do you think it makes me feel? I don't know the name and I think I'm even too scared to ask. I don't do it for Shane. I'm doing this cause I know Neo would want me too. Someone has to be the voice for him and Sydney and as close as I am to the situation, I thought I would try. Now all I'm left with is people upset because no one's been convicted. It's just a weird feeling I love you for understanding me.    
Unsolved murder and unanswered questions
How does Tobiasson know the exact time the Land/Kauffman murders happened if indeed they did occur at 12:30 a.m. on October 26, 2016, as she stated?
What was the reason why Tobiasson told Connie Land, the mother of Sydney Land, that she wanted all the text messages and email communication between Land and Detective Mitchell Dosch, the lead detective working her daughter's murder as the Baltimore Post-Examiner previously reported?
Did it have anything to do with the fact that Sarah Tobiasson was friends with Neo Kauffman and that Shane Valentine attempted to recruit Sarah Tobiasson into prostitution as the judge told the Baltimore Post-Examiner?
Why was LVMPD Homicide Detective Jarrod Grimmett releasing confidential information about the double homicide to Tobiasson? Why has he not been disciplined for the leak?
How Tobiasson and her daughter getting outed by the police, which was reckless in itself, led to the murders of Sydney Land and Nehemiah Kauffman is unknown and Tobiasson never explained that. It is rather troubling though that hours later, the murders happened.
Tobiasson told the Baltimore Post-Examiner that she threatened Shane Valentine through his attorney and kicked in the door to his residence. Here's a short excerpt of our interview with the judge:
"So I contact Shane Valentine's attorney, it's about July now of 2016 and because I know the cops at this point aren't going to do anything. I call his attorney and I said, hey you might want to get your client a message that, if he calls my daughter again I'm going to take care of it myself. So, he does, he gives him the message. You know, we really don't want to report that."
"I was the one who went to Shane Valentine's house, kicked in the door."
Tobiasson also claimed that Las Vegas Metropolitan Police Department Vice detectives ignored information that she was providing them on Shane Valentine and unlicensed after-hours clubs that were reportedly run by convicted pimps who were targeting underage girls for prostitution. Those clubs Tobiasson claimed were frequented by off-duty LVMPD officers.
"They ignored me for a year and a half, and it resulted in three murders," Tobiasson said. One murder was at the Top Notch unlicensed club and the other two were the Land/Kauffman murders."
Why no one showed up at the Link hotel for the after party from Drais nightclub should be a major red flag in the investigation. Was the reason why no one showed up because they knew Sydney was already dead? Sydney and Neo's bodies were not discovered for almost 36 hours after they were murdered.
The Baltimore Post-Examiner has obtained Sydney Land's cellphone records. What is interesting is that at about 2 a.m. on October 26, 2016, Frankie Zappia texted five times in a one minute period to Sydney's cell phone, with no response. She never texted her best friend back after that. Land's and Kauffman's bodies were not discovered until October 27 at about 12:30 p.m. What does she know?
Coming soon: The Baltimore Post-Examiner will be reporting on interviews with current and retired Las Vegas police officers who broke their silence about this case and we also will publish never before reported information about the murder weapon and the crime scene.
Stay tuned.

Doug authored over 135 articles on the October 1, 2017 Las Vegas Massacre, more than any other single journalist in the country. He investigates stories on corruption, law enforcement and crime. Doug is a US Army Military Police Veteran, former police officer, deputy sheriff and criminal investigator. Doug spent 20 years in the hotel/casino industry as an investigator and then as Director of Security and Surveillance. He also spent a short time with the US Dept. of Homeland Security, Transportation Security Administration. In 1986 Doug was awarded Criminal Investigator of the Year by the Loudoun County Sheriff's Office in Virginia for his undercover work in narcotics enforcement. In 1992 and 1993 Doug testified in court that a sheriff's office official and the county prosecutor withheld exculpatory evidence during the 1988 trial of a man accused of the attempted murder of his wife. Doug's testimony led to a judge's decision to order the release of the man from prison in 1992 and awarded him a new trial, in which he was later acquitted. As a result of Doug breaking the police "blue wall of silence," he was fired by the county sheriff. His story was featured on Inside Edition, Current Affair and CBS News' "Street Stories with Ed Bradley". In 1992 after losing his job, at the request of the Federal Bureau of Investigation, Doug infiltrated a group of men who were plotting the kidnapping of a Dupont fortune heir and his wife. Doug has been a guest on national television and radio programs speaking on the stories he now writes as an investigative journalist.